Bank of Montreal assessed that the global cannabis market will be worth around $194 billion USD in 7 years, if more countries join in on legalizing cannabis.
The global markets are getting more ripe for the legalization of recreational cannabis as each month passes.
North America is now almost completely in the sign of cannabis, as The Supreme Court in Mexico ruled against an unconstitutional ban against marijuana.
Canada officially legalized recreational cannabis over two weeks ago, and ever since the sales started it's been just pure chaos.
In the United States, every other state is telling a different story. Some states legalized recreational cannabis, others legalized medical cannabis, while a number of states legalized just CBD.
There are a couple of states in the US that haven't legalized any form of cannabis, but they'll get on board soon most likely.
Canada still leads the pack
Bank of Montreal has valued the Canadian cannabis market, both adult and medicinal, at around $5.9B some time ago.
Now Canopy, Tilray, and Aurora have a cumulative market cap of around $30 billion. However, some would say that those numbers are hyper-inflated.
They most likely are hyper-inflated, but here are the facts:
Tilray has a huge fan base in BC, good funding and amazing products. They also have a deal with the US government to import cannabis for research purposes to the US.
Canopy Growth has a presence in over 10 countries in Europe and South America. It has the biggest potential to be a mass producer for several markets.
Aurora probably has the best domestic strategy and great potential for going abroad as they also have over 10 partners and subsidiaries in South America and Europe.
Sure, maybe they are over-priced at the moment. But still, they do have the potential and I highly doubt that anything is going to make these companies fail.
US and EU hold the potential
They also have time to prepare for further expansion. The US market is very likely going to become legal in a few years, probably before 2023.
The bank's Tamy Chen and Peter Sklar conducted a report which says that the European market will be very significant, once it opens.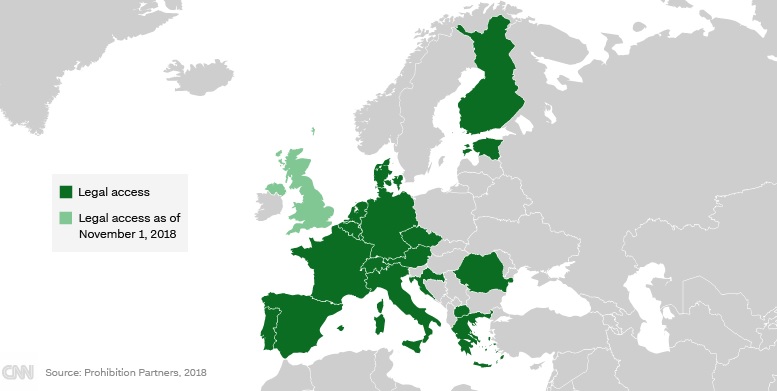 If the whole EU (28 countries) legalized cannabis in the next 7 years, the medical market could be around $30 billion while the adult use market would be around $68 billion, as per their report.
BMO analysts projected that the US-based cannabis producers could see up to $19 billion in revenue from the medical market and a whopping $49 billion from the recreational side.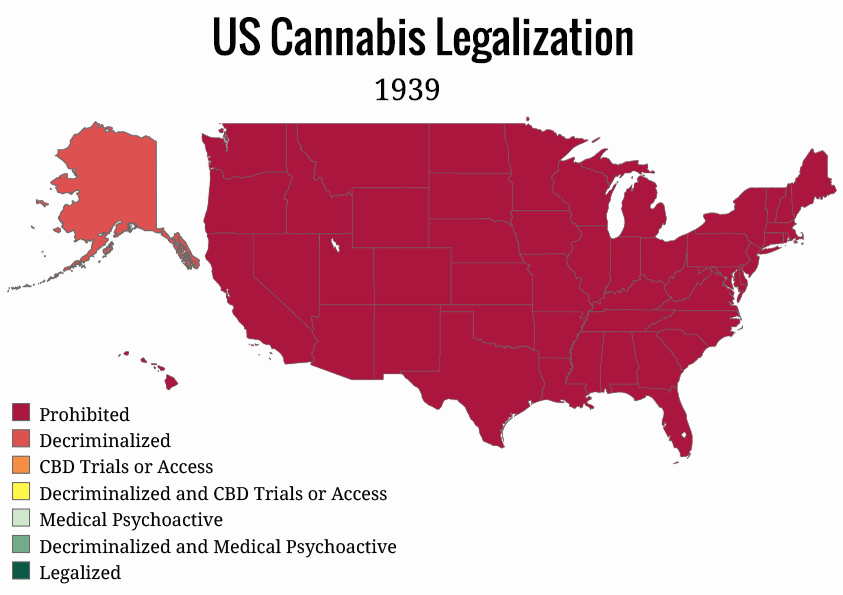 The economic boost for the US would be delayed, as those markets would need time to develop.
However, with the overall US cannabis market being projected at around $70 billion in 7 years, it would definitely be immense.
The EU and US markets are still, unfortunately, closed. However, most of Western Europe has legalized medical cannabis with Great Britain being the latest addition to the group.
One thing is for sure—we are headed in the direction of global legalization of cannabis.