Even though America has been fighting a losing battle against opioids for decades, the federal authorities and lawmakers are still insisting that the use of marijuana should be illegal in all cases.
The US Attorney General Jeff Sessions, and most likely the man who incepted Nancy Regan with the "just say no" idea if inception is indeed possible, has continued his abusive policy towards cannabis in the United States.
All statistics show that the number of opioid-related deaths is closely tied to the number of opioids prescribed, which has been steadily rising over the years.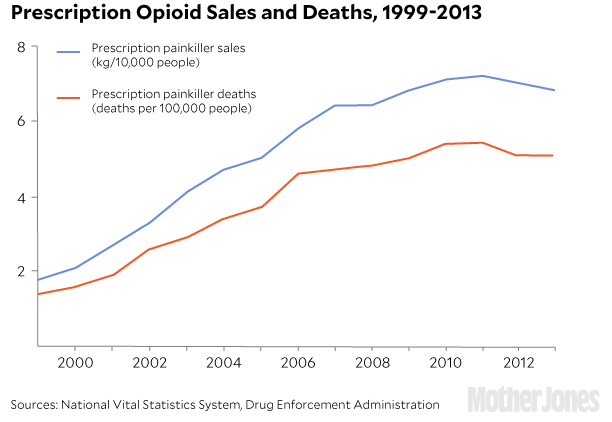 Source: MotherJones.com
This Tuesday, during the Heritage Foundation meeting, he also made claims that heroin addicts get hooked on it only after they try weed, even though the DEA found it to be otherwise.
WATCH: Attorney General Jeff Sessions says his goal for 2018 is to see a further decline in prescriptions of opioids, and says, "we think a lot of this is starting with marijuana and other drugs." pic.twitter.com/paWSsEuNrl

— NBC News (@NBCNews) February 7, 2018
In fact, the DEA research found that 80% of the heroin addictions start with prescription pills, such as opioids.
"Opioid pills become so addictive," Sessions said. "The DEA said that a huge percentage of the heroin addictions starts with prescriptions. That may be an exaggerated number — they had it as high as 80 percent — we think a lot of this is starting with marijuana and other drugs."
This might sound convenient for the federal authorities, but facts are facts, and almost all research goes in favor of cannabis.
States with medical marijuana see less opioids
And, once the federal authorities such as the DEA confirm that marijuana is not the main cause for opioid or heroin addictions, there really isn't much left to be said.
Heroin-related deaths have also been on a steep rise in the past 8 years, which is kind of "normal" when you look at the opioid-related deaths and the number of opioids prescribed.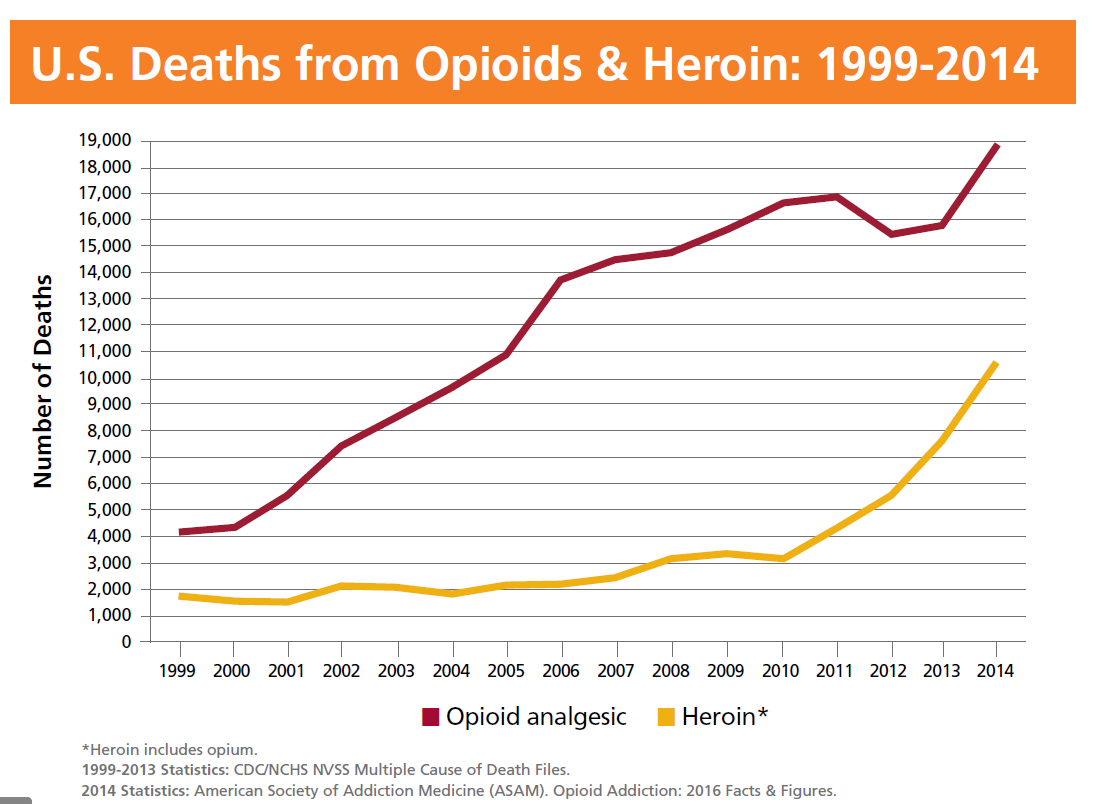 Source: optum.com

These numbers are not only closely tied, but are connected by causality.
There are multiple pieces of research that concluded that marijuana use does not necessarily translate into heroin abuse.
However, research has shown that heroin users have used drugs in the past, most of them at least 3 different drugs.
As you may see from the image below, opioids have played a part in many of the heroin abuse cases, and are much more likely to cause subsequent heroin addiction than marijuana.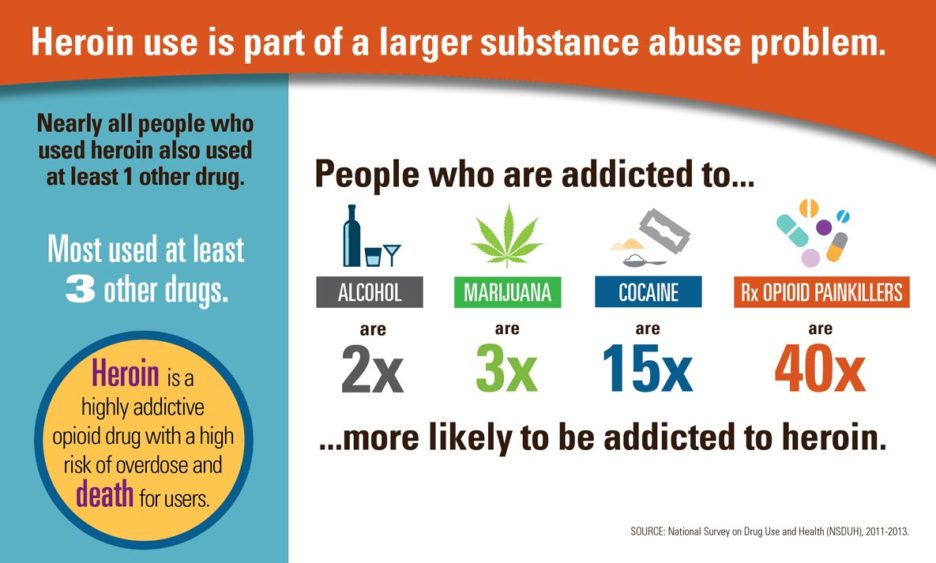 Source: lolapharmd.com
Now, we know for a fact that in states which have medical marijuana with both THC elements and CBD elements legalized, the number of opioid prescriptions and overdoses has gone down noticeably.
"The striking implication is that medical marijuana laws, when implemented, may represent a promising approach for stemming runaway rates of non intentional opioid-analgesic-related deaths," wrote opiate abuse researchers Dr. Mark S. Brown and Marie J. Hayes.
The size of this crisis is comprehensible only once you realize that nearly a 100 people die every day in the US from opioid overdose.
In 2010 alone, states with legalized medical marijuana saw approximately 1,700 fewer opiate-related overdose deaths, which is a tremendous success.
For now, we are left with this terrible federal legislation imposed on by ancient lawmakers from almost a 100 years ago.
We can only hope that the opioid crisis doesn't get much worse.