Opioids are a class of prescription narcotics used for severe pain management. Narcotics that are slowly being replaced by cannabis.
Even though the epidemic of opioid-related overdoses rages on, these drugs continue to be the most prescribed class of medications in the US.
The multifaceted risks associated with opioid use have influenced a lot of people to begin combining marijuana and opioids for pain, and recent research has shown that 16% to 25% of patients in primary care have integrated marijuana to their opioid regimen.
Two studies from 2018 (both published in the JAMA Journal of Medicine) reported that the American states which legalized medical marijuana had a significantly lower rate of overall opioid prescriptions, and the total number of opioids used was also diminished.
The first research was a longitudinal study which showed that after a state had passed medical marijuana laws, the number of opioid prescriptions fell by 2.21 million daily doses per year (on average), from an average of 23.08 million daily doses per year.
An even bigger decrease of 3.74 million daily doses per year occurred after medical marijuana dispensaries have opened.
The second study analyzed US Medicaid prescription data (from 2011 to 2016), and found that the states with medical marijuana programs had a 5.88% lower rate of opioid prescriptions.
States which also implemented recreational adult use of marijuana (non-medical) have seen an even bigger reduction in opioid prescriptions – 6.38%.
A research from 2014, also published in Jama, showed that US states with medical marijuana laws had a 24.8% lower annual opioid overdose mortality rate, compared to states without marijuana-friendly regulations. This study was analyzing data from 1999 to 2010, and all 50 states were included.
This statistical body of work corroborates that for some chronic pain patients marijuana can be utilized to lower and, in some cases, help to completely discontinue opioid use.
According to Anna Lembke, PhD, some patients easily transition from opioids to marijuana, while others tend to experience serious issues with it, such as deranged (psychotic) behaviours, or they develop dependency issues with marijuana.
A 2017 study from Israel was looking at patients who were consuming medical marijuana and opioids at the same time. They found that patients who suffer from depression and anxiety are far more likely to misuse both marijuana and opioids.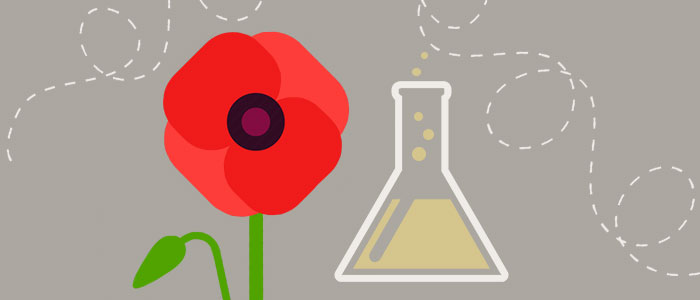 Type of Marijuana Is Important
What type of marijuana is used to treat chronic pain is crucial.
A 2019 study conducted on fibromyalgia patients found that from four different types of marijuana, the best results for pain came from a well-rounded strain called Bediol, which has a very balanced ratio of THC/CBD (13.4% THC and 17.8% CBD).
Another research from 2019 was looking into adding medical marijuana to an existing opioid therapy for 31 fibromyalgia patients. After 6 months, patient reported outcomes which showed that the addition of medical marijuana significantly improved pain levels.
Clinical Scenarios for Implementing Marijuana as a Harm-Reduction Strategy
There are many potential reasons for adding marijuana to an existing opioid therapy regimen, and the most important ones include:
Opioid-induced hyperalgesia (increased sensitivity to pain, resulting from a prolonged use of opioids)
Opioid-induced sleep apnea (sleep disorder where the patient's breathing is obstructed during sleep)
Patients with a history of opioid addiction
Patients with a history of opioid overdose
Patient with a high risk of an accidental overdose
Bell-Shaped Response Curve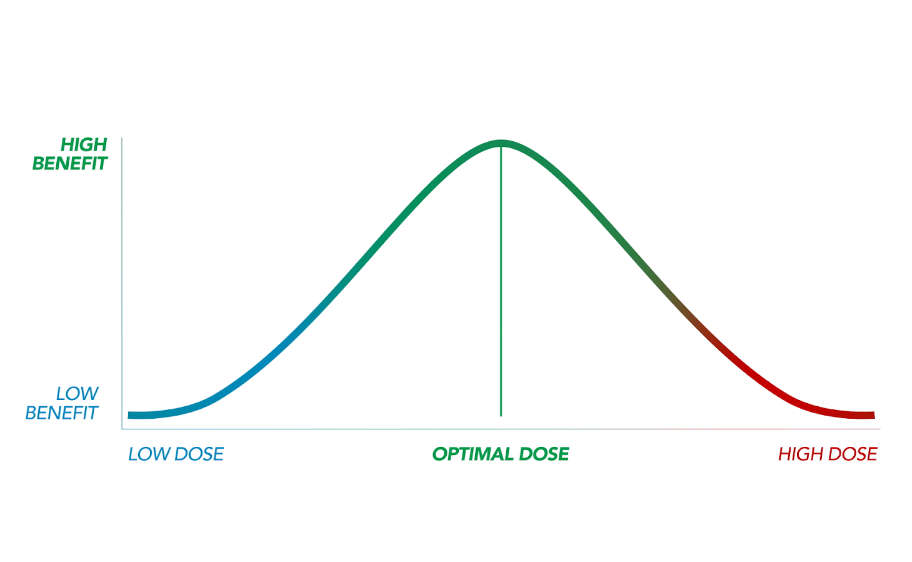 Besides carefully selecting the type of marijuana for pain, opioid users have to seriously take dosing into consideration, in order to fully exploit marijuana's beneficiality.
Marijuana is known to have a bell-shaped response curve, which means that different doses produce different effects.
A wrong dose can actually increase pain sensitivity, and to find out more about marijuana dosing in general, head to our comprehensive dosing guide, created in collaboration with Dr. Dustin Sulak from Healer.com.
Another important aspect is that opioids and cannabinoids from marijuana use overlapping signaling systems in the body, associated with pain, drug tolerance and dependency.
This is probably connected to why some patients who combine marijuana with opioids experience a diminished desire to consume opioids.
A 2019 study entitled "Pills to Pot: Observational Analyses of Cannabis Substitution Among Medical Cannabis Users With Chronic Pain" showed that three quarters of surveyed patients reported that they've completely discontinued opioid use for chronic pain because of marijuana.
Another 2019 research found that one-third of surveyed patients discontinued opioid use once they've gradually substituted opioid medications with medical marijuana.
Finally, a 2020 study by AmericanMarijuana.org followed 1,453 US CBD consumers and found that 53% use CBD as their ONLY pain relief drug. According to the study, chronic pain is the number one reason for using it (60%), followed by migraine (34%), arthritis pain (28%), and cancer pain (3%).
Out of 259 participants who regularly used opioids before, 15% entirely quit after switching to CBD, and 82% started using fewer opioids along with CBD.
One concerning result of the study is that 31% of CBD users don't tell their health practitioners that they added CBD to their regiment. This is a cause for concern because CBD doesn't interact with all medical drugs favorably.
A Potentially Negative Effect
A 2019 research that gained a lot of attention this year argued that combining opioids and marijuana doesn't result in any pain reduction whatsoever, and more importantly, that individuals who combine them experience greater depression, anxiety, and substance abuse problems (including alcohol, cocaine, sedatives, and tobacco).
This study which included 450 US participants received heavy criticism from Harvard's Dr. Peter Greenspoon in a recent Forbes article, mainly because one of the primary elements of this research was a 90-day period.
If a participant's use of opioids and marijuana occurred in the same 90-day time frame, the frequency and quantity of opioids/marijuana use remained unspecified.
This means that the participants could have used marijuana once, and taken an opioid three months later, which can be considered more than vague.
Several other dubious aspects of this study were identified, primarily that the form of marijuana used (such as smoking, vaping, edibles) wasn't specified. The source of marijuana also remained unclear (whether it was obtained from legal or illegal markets).
Conclusion
The research on using marijuana as an adjunct in opioid treatment is still in its starting phases, making it difficult to say with absolute certainty how beneficial it actually is. More clinical trials on humans are needed.
But, information gathered from contemporary studies demonstrates that marijuana can definitely be used to lower opioid doses for some patients, and in some cases completely replace opioids for chronic pain.