The provincial government of Saskatchewan has recently conducted a survey regarding the regulation of recreational cannabis and ways it should be approached. Here are the results.
Seeing how there is barely over a million residents in Saskatchewan province, one would think that the swing of opinions would be huge when it comes to recreational marijuana, but residents of Saskatchewan have once again shown the power of unity.
The survey was conducted among 26,199 residents and it contained 27 questions, of which we will cover those that are most important to Canada and residents of Saskatchewan.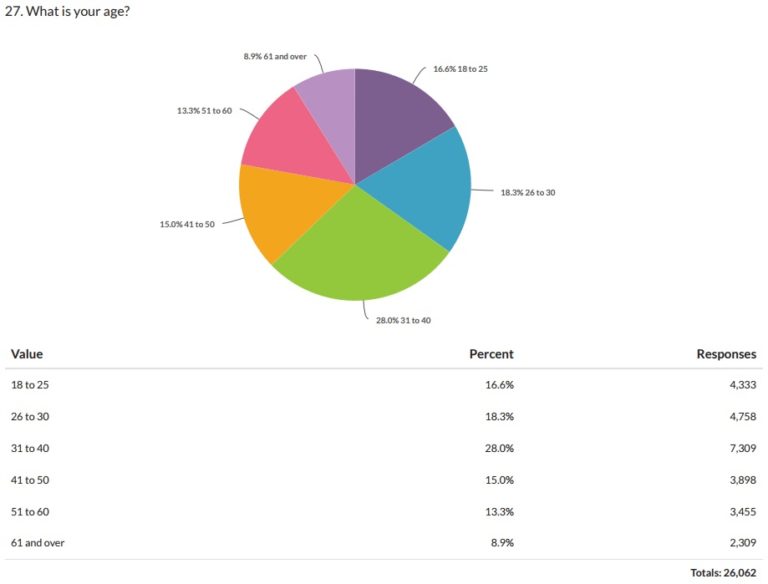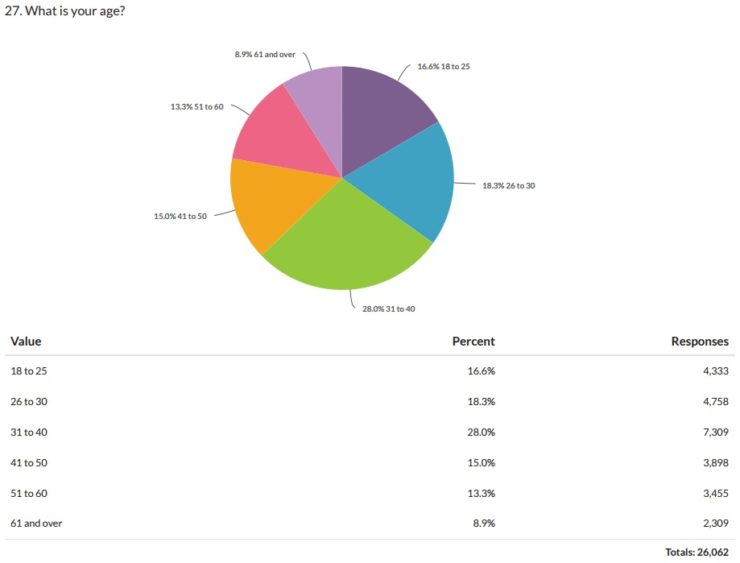 Sales and distribution
When asked "How should cannabis be made available for purchase in Saskatchewan?", most of the answers were in favor of retail stores and online sales.
Retail stores only: 22.7%
Online sales only (same as current medical marijuana sales): 9.9%
A mix of retail stores and online sales: 62.3%
Just over 5% of residents were unsure about this question.
They also largely approved walk-in retail locations to sell cannabis:
Over 75% of those asked either agreed or strongly agreed with approving them
Under 20% didn't approve walk-in retail locations
About 5% didn't agree nor disagree with allowing walk-in retail locations
The brunt of Saskatchewan residents also supported government-run sales, similar to Saskatchewan Liquor and Gaming Authority.
However, 37% of them were in favor of private business operated stores.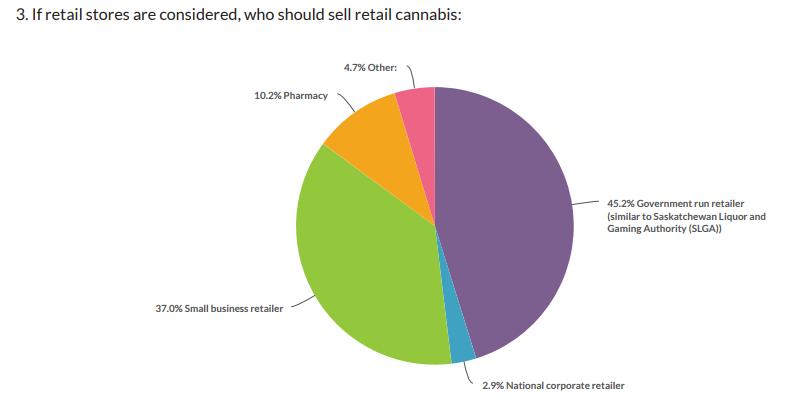 When it comes to rights, and who get's to limit the right of access to cannabis, Saskatchewan residents don't believe that municipalities should be allowed to further restrict access to cannabis in Saskatchewan.
In fact, nearly 58% of those asked disagreed or strongly disagreed with allowing municipalities to restrict access. Less than 30% agreed.
Consumption rules
It would seem that prohibiting access to minors is the top priority for the people of Saskatchewan, as it came #1 on the list of priorities for the Government of Saskatchewan.
Here is how the rest of the list looks: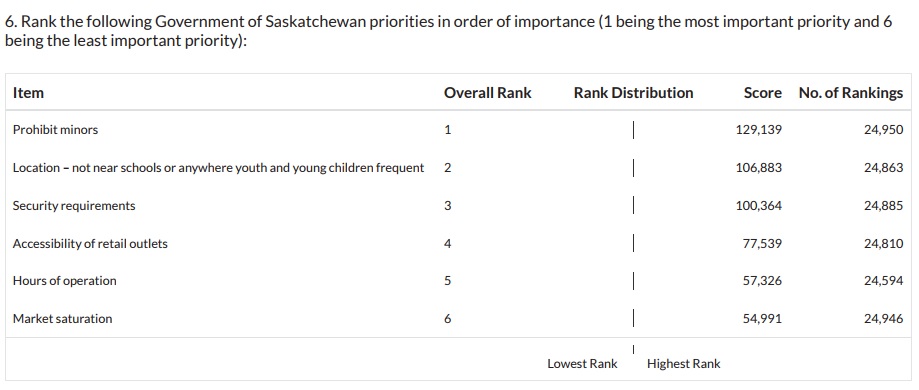 On a similar question, the people of Saskatchewan show that keeping pot out of hands of minors is the most important thing for this upcoming legalization.
Limiting the illegal cannabis market, which was the initial goal of the government legalizing cannabis, came dead last.

When asked if they feel that consumption in public places should be prohibited, opinions were very divided:
Strongly Agree: 33.7%
Agree: 20.0%
Neutral: 16.8%
Disagree: 15.7%
Strongly Disagree: 12.8%
Only one percent was unsure if they'd like to see public consumption outlawed.
It seems that 19 years will be the age minimum as it is the legal age of alcohol consumption in Saskatchewan as well.
Growing and driving regulation
When it comes to driving regulations, most of the answers were in favor of those caught driving high not to be penalized too hard.
Over 58% of people were in favor of a strict zero-tolerance regulation, while 12% were neutral on the subject, and nearly 27% were against it.
Compared to drunk driving, fines will most likely be lower when caught driving high.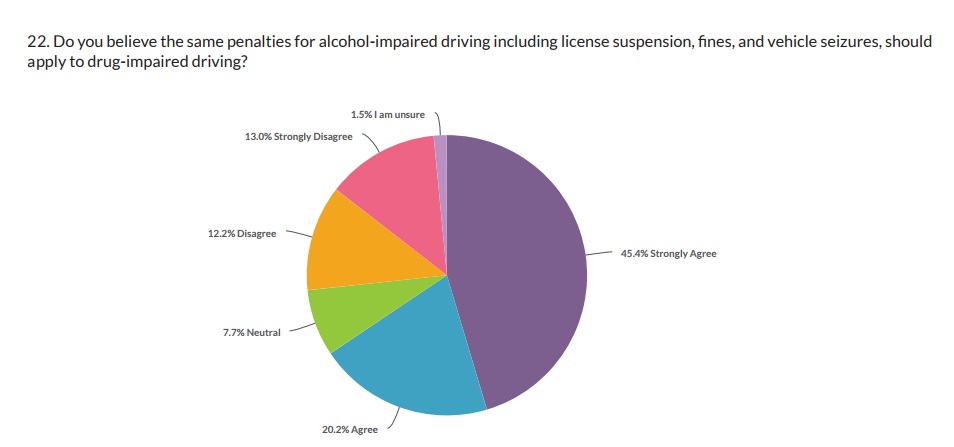 They also agreed that the penalties for drug-impaired driving should not be tougher than alcohol-impaired penalties, as well as to adopt a zero-tolerance policy for commercial drivers.
When it comes to growing cannabis at home, 18% of those asked said they don't believe growing should be allowed at home.
They also agreed that growing in rental properties should be allowed. However, opinions were split on that as well:
30.5% think that growing in rental locations should not be allowed
18.8% think that it should be allowed, and
48.3% think that it should be permitted but at the discretion of the landlord
2.4% were unsure
Regulation soon to be announced
The government of Saskatchewan hasn't yet announced their plan for regulating recreational marijuana, but from these answers we can guess a couple of things:
Saskatchewan will most likely have a government-run model of sales and distribution, online sales too probably
The government will adopt a zero-tolerance policy towards commercial drivers
Growing will most likely be allowed in private residences
Consumption probably won't be allowed outside of private residences
The age limit will be 19 years
This is starting to look more and more like the plan which Ontario announced several weeks back, which is one step away from a government-run cannabis monopoly.