Meghan Markle, future Duchess, and Prince Harry's wife-to-be is getting a weed strain named after her as her nephew, a cannabis producer in Oregon, decided to name it after her in honor of the upcoming wedding.
If you could name a strain but the name has to be somehow tied to the British royal family, what would you name the strain? Royal Bud? Majesty Haze? Prince Smokealot?
I say, all of the above.
American actress and Prince Harry's future wife, Meghan Markle, is on the brink of joining the cannabis history as a licensed producer in Oregon decided to name a new cannabis strain after her.
However, the strain in question is not being produced by just any ordinary company, but the one which her nephew is a part of, which is in part the reason for the naming.
Find the right strain for you
Whether you want to relieve anxiety, pain or depression, the right strain is out there. Use our online tool to narrow the search.
"The black market is dead"
Tyler Dooley, Meghan's nephew, has been in the industry for a couple years now and prides himself on being one of the pioneers of the legal cannabis industry.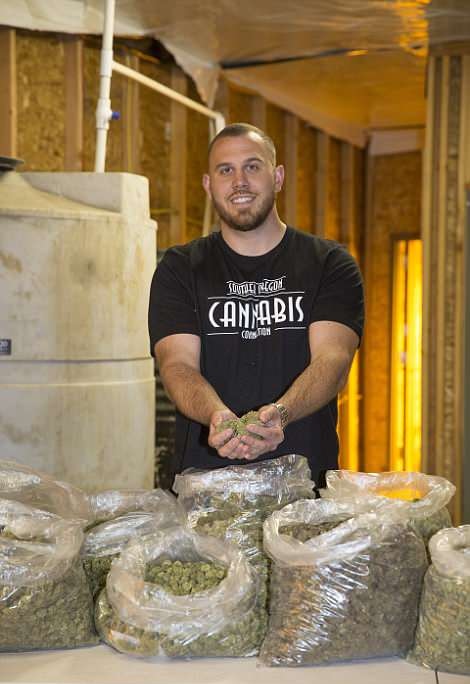 Source: http://www.dailymail.co.uk
Tyler says he is fond of Meghan and has only kind words and good memories of her, as she often came around and helped his mother by babysitting on occasion.
He also said that he knows Prince Harry is a fan of partying and a passionate weekend warrior, so Tyler thought this might be interesting to Harry as well.
"Prince Harry enjoys a good party. I'd be happy to show them around if they ever come out here and educate them on the medicinal benefits of marijuana which helps everything from post-traumatic stress syndrome to insomnia to pain in cancer patients," said Tyler.
Tyler plans on growing up to 48 plants outdoors as soon as the weather allows it, which he will later sell to the medical marijuana patients under the Oregon medical marijuana law.
"Oregon is at the forefront of a revolution and we've proved legalising recreational marijuana works and doesn't make society descend into chaos," he added.
Oregon was one of the first states to legalize both recreational and medical marijuana in the United States.
Tyler claims that once recreational cannabis got legalized, the market was flooded with small-time cannabis producers and there was no need for the black market.
The competition was high as of the first day, and those that couldn't keep up with the prices and demands of the market slowly fell off.
"Prices have plummeted and many small producers have gone out of business. The black market in pot has disappeared," Tyler says
So, with the special weed strain ready to go and all the possible bud you can get via family relations, will there be any weed smoked during the royal wedding?
Either way, expectations are high.