Vaping has become a popular alternative for individuals who prefer a smoke-free experience when enjoying dry herbs. The market offers a wide range of options, including portable vaporizers or vape pens, which are compact and convenient for travelers. In this article, we will explore the world of dry herb portable vaporizers and highlight the top seven best budget vape pens to travel with this year.
What are Vape Pens?
Vape pens, also known as portable vaporizers, are compact devices designed to vaporize dry herbs for inhalation. They consist of a battery, an atomizer or heating chamber, and a mouthpiece. The heating chamber allows the user to load their desired dry herb material, which is then heated to a specific temperature, producing a vapor inhaled through the mouthpiece. Vape pens are known for their portability and ease of use, and they are regarded as an overall safer choice than cigarettes which contain tobacco, making them ideal for those who want to enjoy their dry herbs on the go.
Top 7 Best Budget Portable Vape Pens to Pick This Year 
Here are some good-quality, cheap vape pen that you can consider buying before your trip. 
XMAX Starry V3
The XMAX Starry V3 is a highly regarded budget vape pen with excellent performance and versatility. It features a ceramic heating chamber, which ensures even heat distribution and preserves the flavor of the dry herbs. The device has a removable battery, providing long-lasting vaping sessions and a digital OLED screen for precise temperature control. 
OpenVape 2.0 Conceal
The OpenVape 2.0 Conceal is another budget-friendly vape pen that offers a great balance between performance and affordability. It features a ceramic heating chamber, a digital display for temperature control, and a compact design that fits comfortably in the palm of your hand. The 2.0 Conceal also boasts the power to vape an entire 1 g cartridge, making it user-friendly for intense vapers. With its pocket-friendly size and budget-friendly price tag, this is an ideal companion for travelers. Remember to use a variable voltage 510 battery from OpenVape with their vape pen.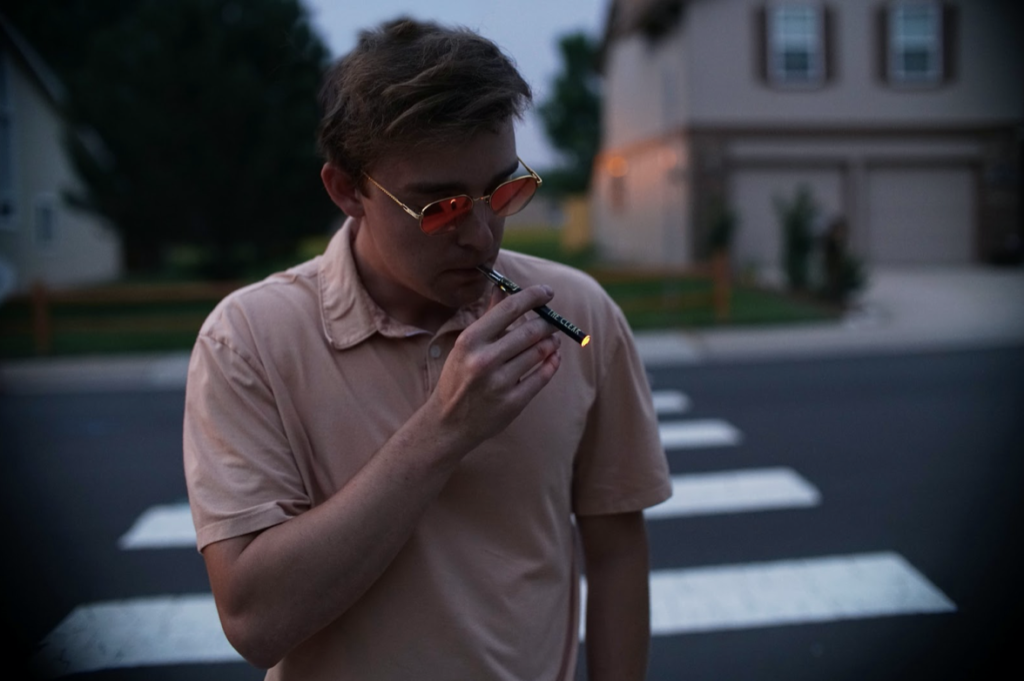 DynaVap M 2023
The DynaVap M 2023 is a unique and innovative vape pen that does not require a battery or electricity. Instead, it relies on a butane torch or an induction heater for heat. Made from high-quality materials, the DynaVap M 2023 offers excellent durability and heat retention. Its simple design allows for easy loading and precise temperature control. The DynaVap M 2023 is a cost-effective option for a manual vape pen that delivers exceptional vapor quality.
Flowermate V5.0S
The Flowermate V5.0S is a budget-friendly vape pen offering great dry herbs vaping experience. It features a ceramic heating chamber, which ensures even heating and preserves the flavor of the herbs. The device has three preset temperature settings, allowing users to customize their vaping experience. The Flowermate V5.0S also boasts a long battery life, making it ideal for travelers who don't want to worry about frequent charging.
Utillian 420
The Utillian 420 is a compact, affordable vape pen with solid performance. It features a glass mouthpiece and a ceramic heating chamber, ensuring clean and flavorful vapor. The device has four preset temperature settings and a straightforward one-button operation, making it user-friendly for beginners. With its sleek design and budget-friendly price, the Utillian 420 is a reliable option for travelers seeking a quality vape pen without breaking the bank.
Atmos Jump
The Atmos Jump is a durable and affordable vape pen perfect for travelers on a budget. It features a carbon fiber body, making it lightweight and easy to carry. The anodized stainless steel heating chamber ensures efficient and even heat distribution. The Atmos Jump has a single optimized temperature setting, eliminating the need for temperature adjustments. With its simple design and affordable price, the Atmos Jump is a reliable choice for those who want a no-frills vape pen for their travels.
Herb-E Micro Vaporizer
The Herb-E Micro Vaporizer is a compact, budget-friendly option that doesn't compromise performance. It boasts a sleek design and offers a powerful heating system that can vaporize dry herbs quickly and efficiently. The device features a ceramic heating chamber for optimal flavor preservation and three preset temperature settings to suit individual preferences. With its pocket-sized design and affordable price, the Herb-E Micro Vaporizer is an excellent choice for travelers looking for convenience and affordability.
Conclusion
Traveling with a dry herb portable vaporizer allows you to enjoy your favorite herbs while on the go. The top seven best-budget vape pens mentioned in this article offer a combination of affordability, portability, and performance. When choosing a vape pen for travel, consider size, heating technology, temperature control, and battery life. 
Each recommended vape pen offers unique features and advantages, catering to different preferences and budgets. Thus, whether you are a beginner or an experienced vaper, these budget vape pens will surely provide a satisfying and convenient vaping experience on your trips to far-off places.
ar-off places.