And on the eighth day, God created the glorious graphics card. And on the ninth day he gave us a joystick. OK, enough…
You get the point. I love gaming and I am a gamer. Recovering gamer.
Look, even though writing this article gave me a relapse into my gaming addiction, it made me confirm one hypothesis that I harbored in my mind for a long time:
Video games and weed are the perfect partners in crime.
My gaming journey started way before my weed journey, when my pops, with the help of his 9 weightlifter friends, brought home a huge white box, conveniently named 286.
It had two games: Prince of Persia and Formula Grand Prix. I was a kid but I enjoyed them like nothing else.
Prince was essentially about a huge pixel jumping from one platform to another and then engaging in some weird battles with other pixels, eventually saving the princess (another pixel with hair) and then repeating the same thing over and over again, but doing it faster each time.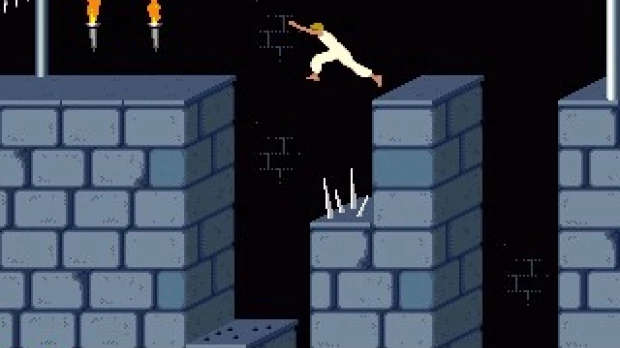 Formula GP was about you driving a pixel through a pixelated road, competing against other pixels and winning every single time because the game was horrible. Come to think about it, stoners back then probably didn't enjoy gaming that much.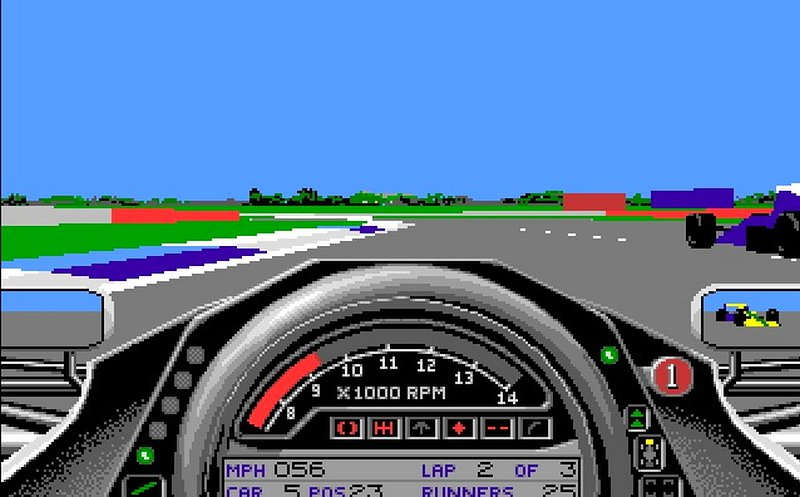 It's been 20 some years since that memory. If you were to teleport a gamer from 1994 into 2017 and just show him Battlefield 1 in 4K on Ultra settings, I am pretty sure you would have one passed out gamer.
My point here is that back then, we needed only a little bit of visual stimulation for dopamine to kick in. Nowadays, you need dragons and monsters and elves jumping all over the place, shooting and casting spells.
We changed. And so has the way we get high.
Some people like to smoke a blunt and just kick back and watch some TV. Others simply want to get immersed into an activity that requires their full focus, but gives the feeling of accomplishment in return, like gaming does.
I always wondered which particular strain makes me want to play games and I concluded that Sativa strains in general make me want to grab my joystick. Video games cure restlessness.
As someone who has been gaming for over 20 years, I can safely say that I've beaten more than 1,000 games, give or take (not to brag). The majority of them, I've played high — there were single player FPS monsters, RPGs and even platforms and adventures.
What I got out of it?
This list of 6 video games you simply have to play when high.
Madden 17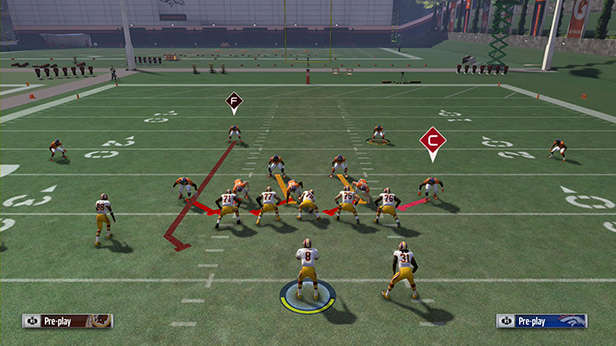 Source: easports.com
Platforms available: Playstation 4, Xbox One, Playstation 3, Xbox 360
There's something about running with a ball in your hand that calms you down. And then there's also the competitive side of things.
People love competing and people love football, so there's no better way to enjoy your spaced out evening with friends than plugging in the world's favorite NFL game — Madden 17.
The game is actually pretty easy to play while intoxicated and is perfect for a guys night at someone's man cave. You will be surprised by your ability (or inability) to organize plays in an instant, which is something that is accentuated when you're blazed: you either ace Madden instantly or you can't put 2 and 2 together.
Madden's graphics have always been on point and the latest version is no different. Gameplay, on the other hand, has never been better and, when you're in the zone, you actually feel like you're playing in the Super Bowl on the Gillette Stadium.
But the best part about playing Madden high is that you can play 2 vs 2, which will turn into a full blown war right away.
Pick up some snacks, squeeze some orange and lemon juice and you're good to go.
Bonus: 10 Madden Tips and Strategies to Start Winning
PES 2017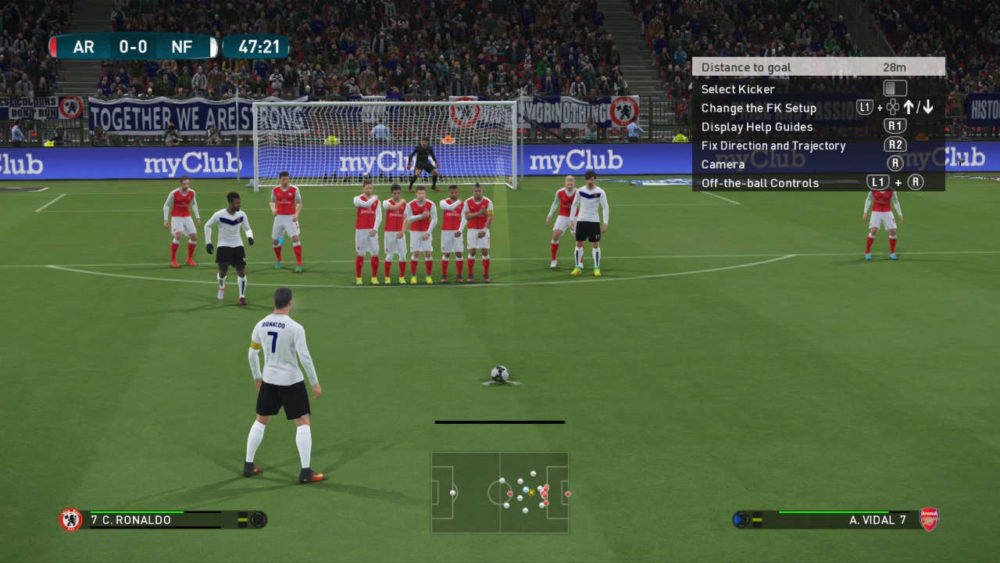 Source: noobfeed.com
Platforms available: Windows, Playstation 4, Playstation 3, Xbox One, Xbox 360
PES has been one of my most favorite games ever and THE favorite soccer simulation of all time. It's no wonder that it's played by millions of players (God knows how many, I haven't found an official stat).
This is, essentially, the soccer version of Madden and is something that you'll probably go for if you're into European soccer and Champions League. To be honest, I have played PES since it was called ISS and have always enjoyed how Konami evolved the game into a legit football simulation.
PES is brilliant at letting you control all aspects of the game, including formations, substitutes, tactics but it also lets you have a few tricks up your sleeve.
Experienced players know how to dribble and perform feints, which is guaranteed to bring your entire squad some "oooooooh, sh*t" moments.
And don't get stressed about the free kicks. Nobody knows how to do them properly.
Bonus: PES 2017 Advanced Attacking Tutorial
Half Life 2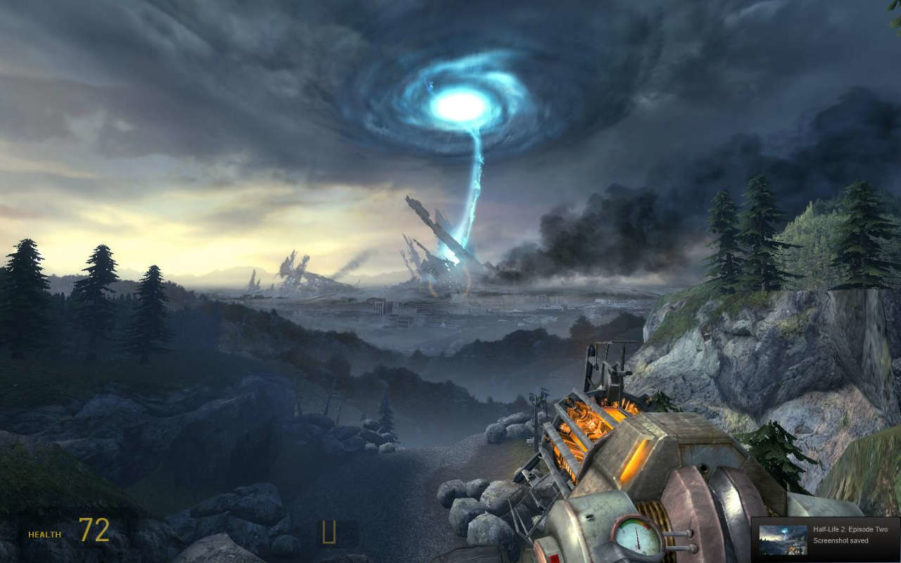 Source: obsoletegamer.com
Platforms available: Microsoft Windows, Xbox 360, Playstation 3, OS X, Linux, Android
There is simply no better trippy, single player game than Half Life 2. Even though it was released in 2004, trust me, you could install it right now and have the time of your life. Just look at the graphics on the image above.
For those who aren't familiar with the history of Half Life and Counter Strike, the game is a sci-fi FPS that follows the adventures of Gordon Freeman, the main protagonist and also an accomplished physicist that's working in an Area 51 lookalike facility.
In the first Half Life game, he was battling aliens who invaded Earth from another dimension and in the sequel he is essentially doing the same thing, along with being on the run throughout the entire game.
You will find yourself deeply immersed in the story in just a matter of couple hours and your stoned mind will race around, trying to grasp the complexity of the story, the uniqueness of locations and the spookiness of the background music.
Let me put it this way:
Half Life is not just a game. It's soul food.
Bonus: Half Life 2 Tricks and Easter Eggs
Golf on Nintendo Wii Sports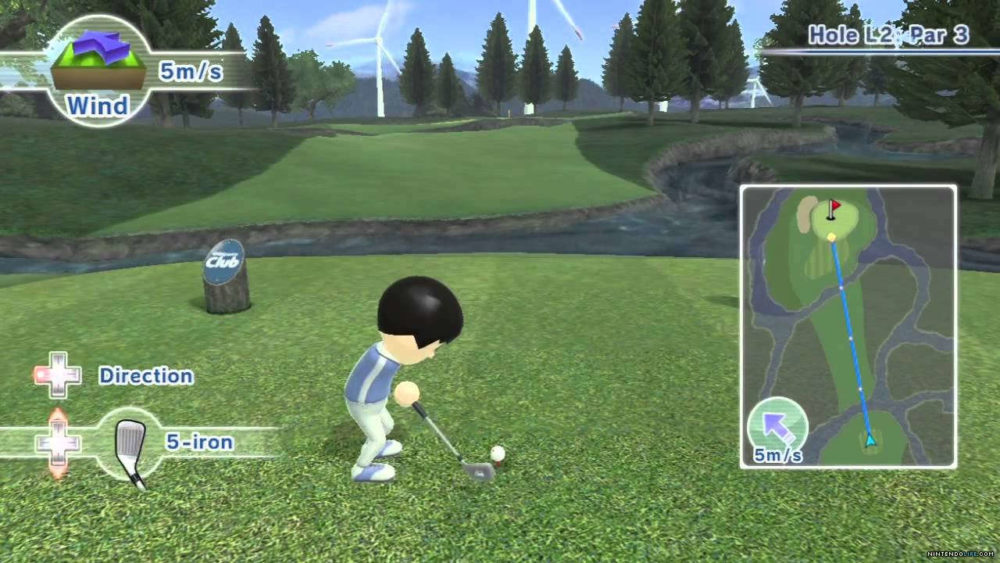 Source: purenintendo.com
Platforms available: Nintendo Wii
You may think I'm messing with you, but me and my friends LOVE playing Wii when we're smoking. And I'm sure you will too.
I'm honestly not a particular fan of Nintendo Wii in general, but we bought it just because of this one game: Wii Sports Golf.
The game is actually pretty basic in all aspects. Graphics are average, you have just 9 holes for free (without upgrading) and there are no spectacular mumbo jumbos (did I just use that word…).
With that taken into account, it might look like you should pass this. But let me tell you just one thing:
The first time I played this game with 2 of my friends, we played it from 9pm to 4am. That's 7 hours.
And it's not that it doesn't require any skill at all: you have to figure out how the wind affects your drive, how to put and which club to use in all conditions. There is a learning curve to it, but the fun part starts immediately.
Bonus: Wii Sports Golf Amazing Shots
Diablo 3 co-op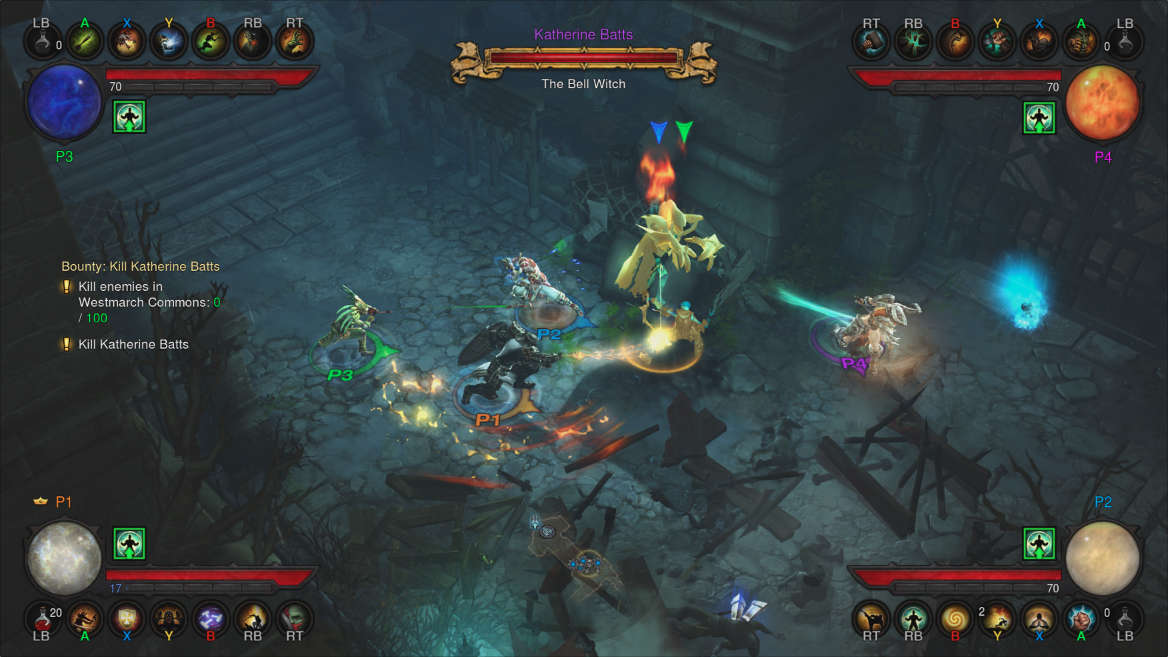 Source: mp1st.com
Platforms available: Microsoft Windows, macOS, Playstation 4, Playstation 3, Xbox One, Xbox 360
Diablo 3 single player: -.-
Diablo 3 co-op: O.O
Running around through dungeons with your stoned friends, casting spells, leveling up and slaying everything on your path. All followed by a mandatory bed jump once you've defeated your first boss.
Diablo 3 is, by no means, the last on this list, but it is one of my favorites. The co-op version is just that:
You start a brand new campaign with your friends (ideally, 4 of you in total) and then just start completing quests and side quests. After a while, your heroes become stronger, the waves of enemies become much more exciting and you end up asking yourself why you didn't start playing this two years ago.
Bonus: From Beginner to Expert: The Ultimate Diablo 3 Reaper of Souls Guide
League of Legends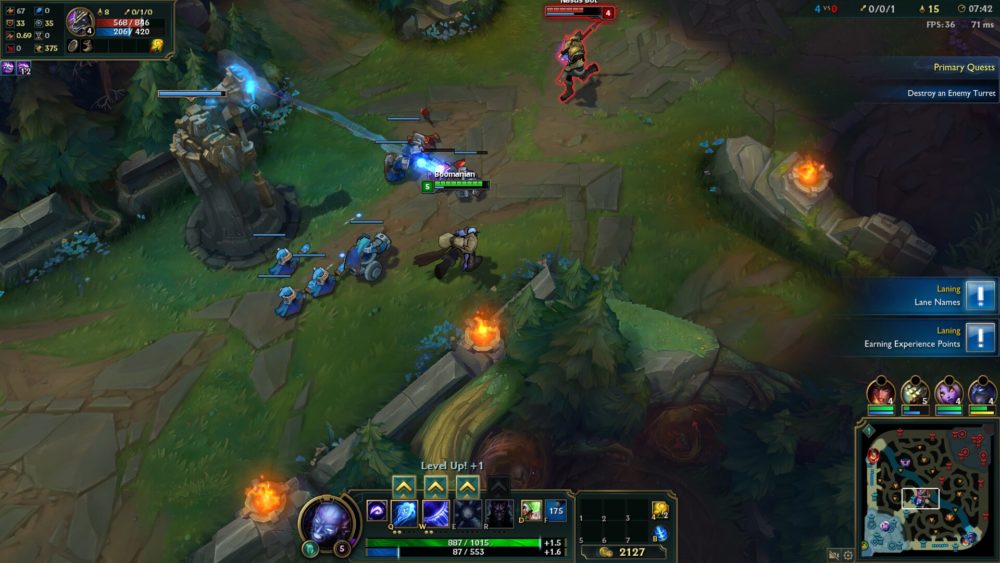 Source: riotgames.com
Platforms available: Microsoft Windows, macOS
Look, LoL is not an easy game to get a hold of at first, but the sheer excitement you get once you get hooked is one of the ultimate experiences any gamer can have.
It was originally published in 2009, but has since exploded into a complete new universe, with more than 100 million (yes, you've read that right) monthly players, millions of dollars in prize money and a plethora of accompanying services, the biggest of which is betting (that takes place on dedicated esports betting sites).
This game is a pure MOBA (multiplayer online battle arena), where you take a hold of your fantasy hero and collaborate with your 4 other teammates to beat the opposing team and eventually destroy their base.
The arena itself is split into three lanes, where you'll usually battle your opponents, and the best of all, you can upgrade your hero (character) until you become the biggest monster on the map.
League of Legends is completely free but getting good at it takes some time, so be sure to check out the bonus resource below.
BONUS: League of Legends Beginner Guide
Here's what to do…
If you enjoyed reading this article, then why not participate in it?
If you'd like to recommend a game for this list, share this article with your friends and write your recommendation in the comments below. I'm sure we can all work together to leave a legacy for future stoner gamers.