The following ideas are not recommended for the weak-hearted, easily scared, paranoia-prone… you get the gist.
Let's not start with "Halloween is just around the corner." That's not scary enough. How about: It's that time of year again when we can't make a turn without getting spooked by spiders, witches and ghouls peering at us from – let's face it – very kitschy houses and lawns?
And we love getting spooked. The thrill of knowing we're safe while experiencing the scare from movies or pranks by friends – priceless. However, there is that thing called "setting the bar". If you've seen 5-6 horror movies, you've seen them all. Or, if you found your best friend lying on the floor covered with ketchup last year, you'll be well prepared for a new shock this year.
So, what could make the scary Halloween experience even more adrenaline-inducing?
If you said "Halloween with weed", you get maximum points.
Halloween with weed is a great idea if you plan to spend it with friends. If you're thinking of doing it alone, it may be too risky. Even without the images of blood and slashed body parts monopolizing your vision, getting too high can turn unpleasant (depending on your mood, how much you've taken, the amount of THC in that particular product…) You just don't want to risk having Freddie Krueger entering your marijuana-filled dreams, while totally home alone.
If we're on the same page about watching Halloween movies with friends and pot, here's another suggestion: Why not make a fancy event out of it? Just like those all-knowing wine connoisseurs who make a big deal out of matching a particular type of cheese with their wine, you can also be an expert in pairing weed treats with horror movies.
Let's go through our examples together. By the time you read them all, you'll probably be able to match any horror movie with the right marijuana edible.
5 Timeless Horrors and Their Corresponding Edibles
We're aware we can't make everyone happy with the following selection of movies. After all, there are only five, so we can't possibly include everyone's favorites. But hopefully all of you love at least three out of five.
The point is to show you our line of reasoning behind matching these movies with a particular edible. Shall we start?
1. Halloween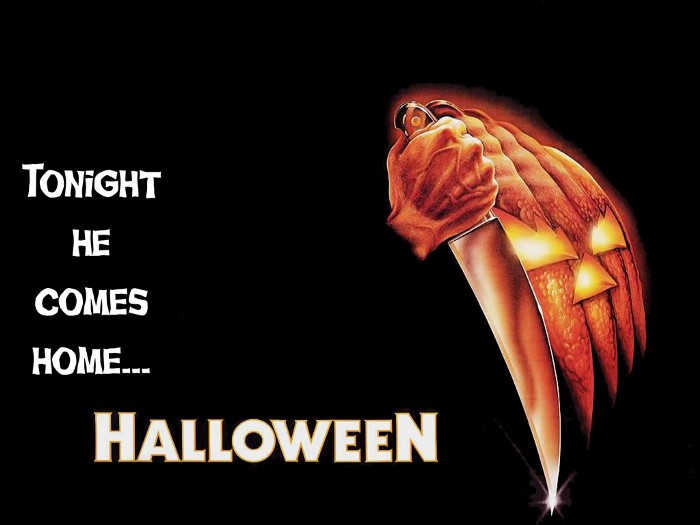 A classic. A boy named Michael Myers, age 6, kills his teenage sister on Halloween night. Why? No reason. He's pure evil. He spends 15 years in a mental institution and then, one stormy night, he escapes. He goes back to his hometown Haddonfield, Illinois, and that's where all the "fun" begins.
The movie has some scary scenes that no horror movie director till this day was able to match. In designer's terms, these scenes could be described as Swedish simplicity. There's no unnecessary loud music, blood gushing everywhere, nor ridiculous screams (well… at least not too many of those). Michael standing under a window in a pale mask, not disclosing any emotion, is enough to scare even the toughest among you.
So, what would be the right way to get high watching Halloween (part 1, of course)?
Our pick is another classic: a (weed-infused) pumpkin pie.
First you'll need to make your jack-o-lantern, and then use the carved pumpkin meat to make the pie.
Though people have been making jack-o-lanterns for centuries, it's the Halloween movie that's made carved pumpkins popular throughout the world and the movie that we associate them with.
So, once you start carving your jack-o-lantern, modify it just a bit – instead of regular triangular eyes, make them in the shape of two cannabis leaves.
Quick pot pumpkin pie recipe:
You'll need:
1 pie crust
2 eggs
2 cups your carved out pumpkin
1 can condensed milk
1 cup sugar
3 tbs cannabis butter
+ cinnamon, nutmeg, ground ginger – to taste
1. Mix eggs and sugar
2. Add pumpkin, milk, butter, cinnamon, nutmeg, ginger
3. Pour the mixture in a pie shell and bake for 1 hour (more or less, depending on your oven)
Now that you have a creepy-looking weed-eyed pumpkin and your tasty pot pumpkin pie, you're all set to watch Halloween in a totally different (and scarier!) light.
2. The Shining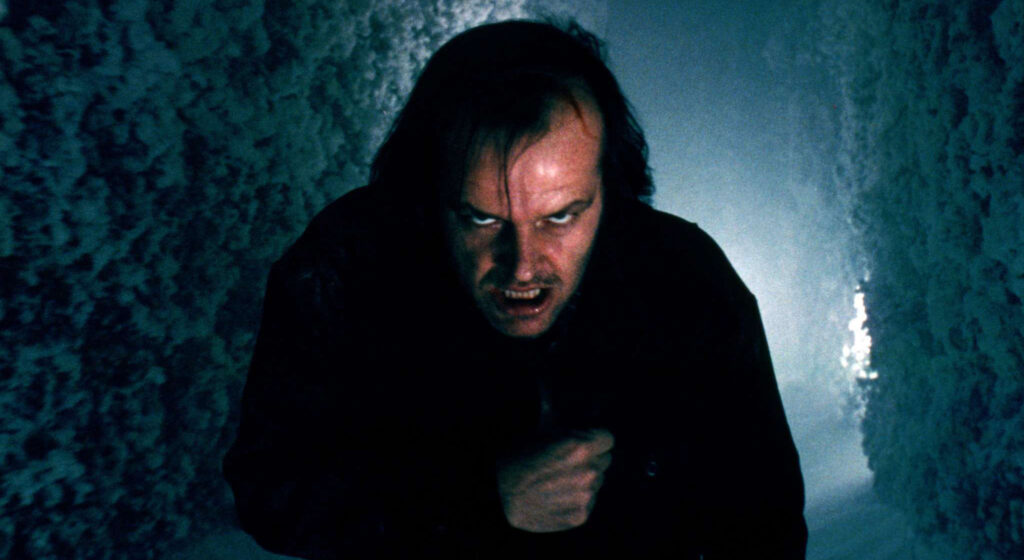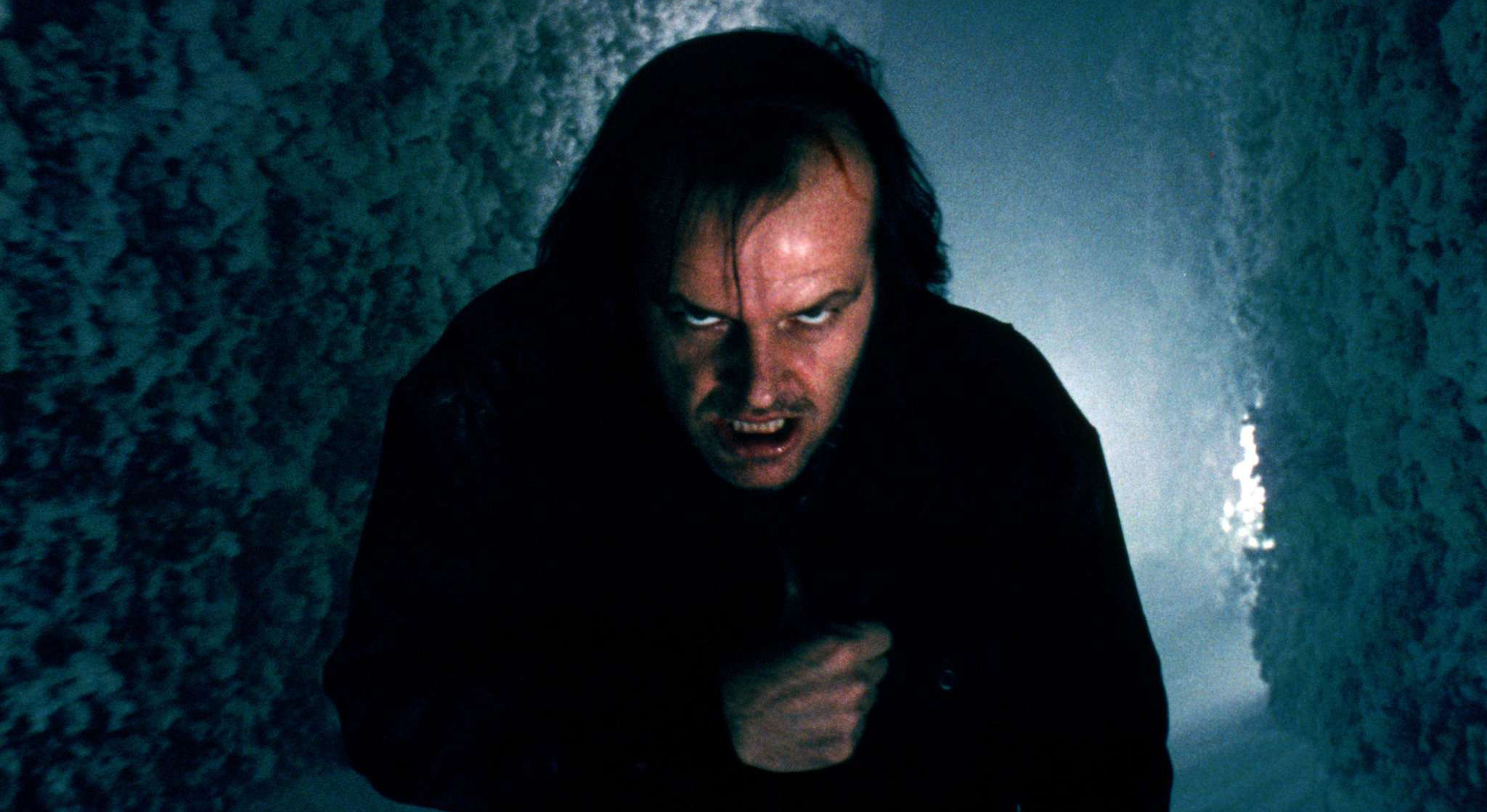 Another classic – Stephen King's novel turned into a Kubrick-directed movie. The King-Kubrick combination is so good, it's scary! But not as scary as Jack Nicholson's portrayal of Jack Torrance, an alcoholic writer with a writer's block who accepts a job as a caretaker in a hotel that is vacated during the winter.
Imagine a spooky hotel covered with and surrounded by heaps of snow, and a man going mad with only his wife and his son by his side. When madness calls, who does he turn to (with an axe in his hand)?
Though the first part of the movie is maybe a bit slow (especially if you're used to today's quick, action-packed flicks), the second part gets totally crazy. Nicholson is so out of control that you may get the urge to nibble on something nervously the whole time. Why not roasted pumpkin seeds infused with cannabis oil?
Quick roasted pumpkin seeds recipe (infused with cannabis oil)
You'll need:
1 ½ cups pumpkin seeds
1 tbs cannabis oil
+ salt, black pepper, garlic powder – to taste
1. Carve out your jack-o-lantern (try to make it look like Nicholson 😉
2. Use a paper towel to dry seeds from your carved pumpkin
3. Mix the pumpkin seeds, your THC oil, salt and pepper (and whatever other seasonings you desire)
4. Spread them out on a baking sheet and bake them for about 30 minutes in a preheated oven at 300 degrees F
3. The Ring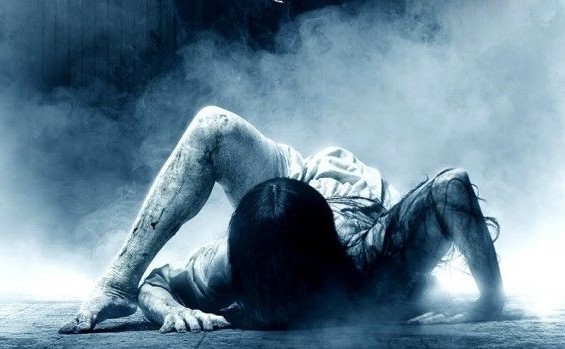 We're leaving the good old 20th century and starting the 21-century list with one of the scariest movies you'll ever see – The Ring. It's about a cursed videotape that kills whoever watches it.
Here's how it works: You watch the videotape that mysteriously finds you, then you get a phone call from someone who says you'll die in seven days, and then you die in seven days in the most disturbing way you can imagine.
Though the viewers never see the details of this disturbing death, we see the corpse afterwards, and its state is such that we're scared to even imagine what happened to it.
It turns out the videotape has everything to do with a little girl in it. A girl with way too long black hair. The scenes with the girl (especially the one in the end where – SPOILER ALERT – she's crawling out of the TV) are so heavy, you may need some lighter food to munch on.
Our suggestion for this one is – nothing sweet, because the black-haired girl will make you jumpy enough. Hence, another classic: (weed-infused) guacamole and tortilla chips.
Weed-infused guacamole recipe
You'll need:
1 Avocado
1 tsp cannabis oil
1 tbsp lemon juice
salt to taste
+ chopped tomatoes and onions (if desired)
Mix everything and place in a bowl. Dip tortilla chips in guacamole and enjoy your Halloween movie night!
4. The Saw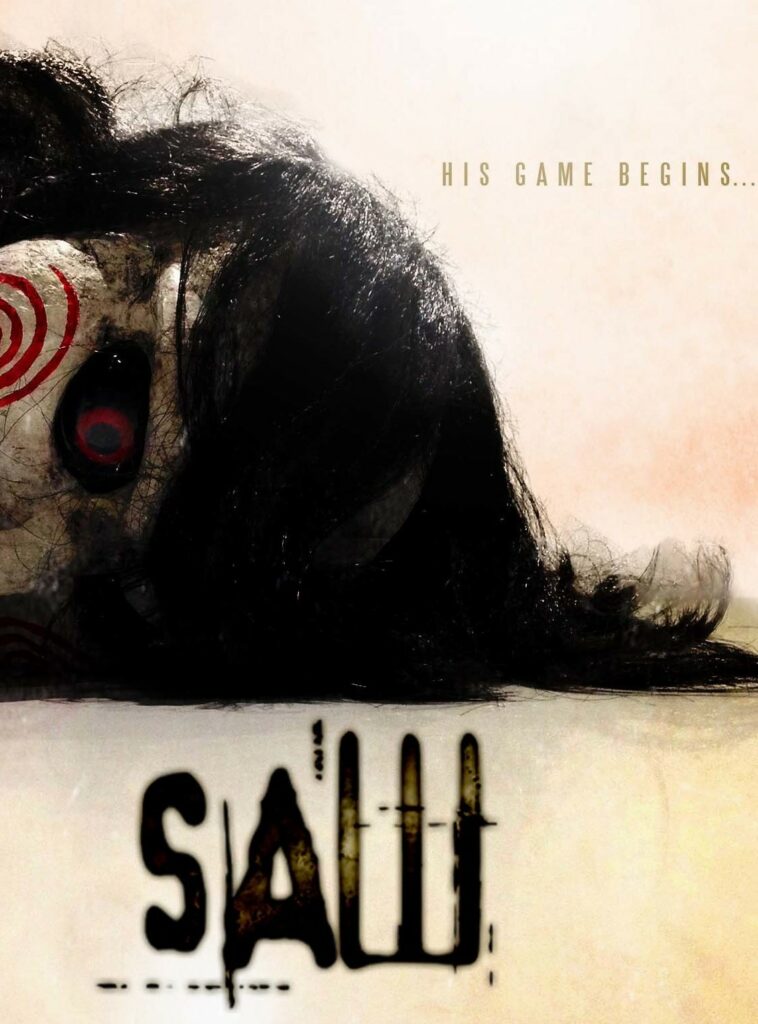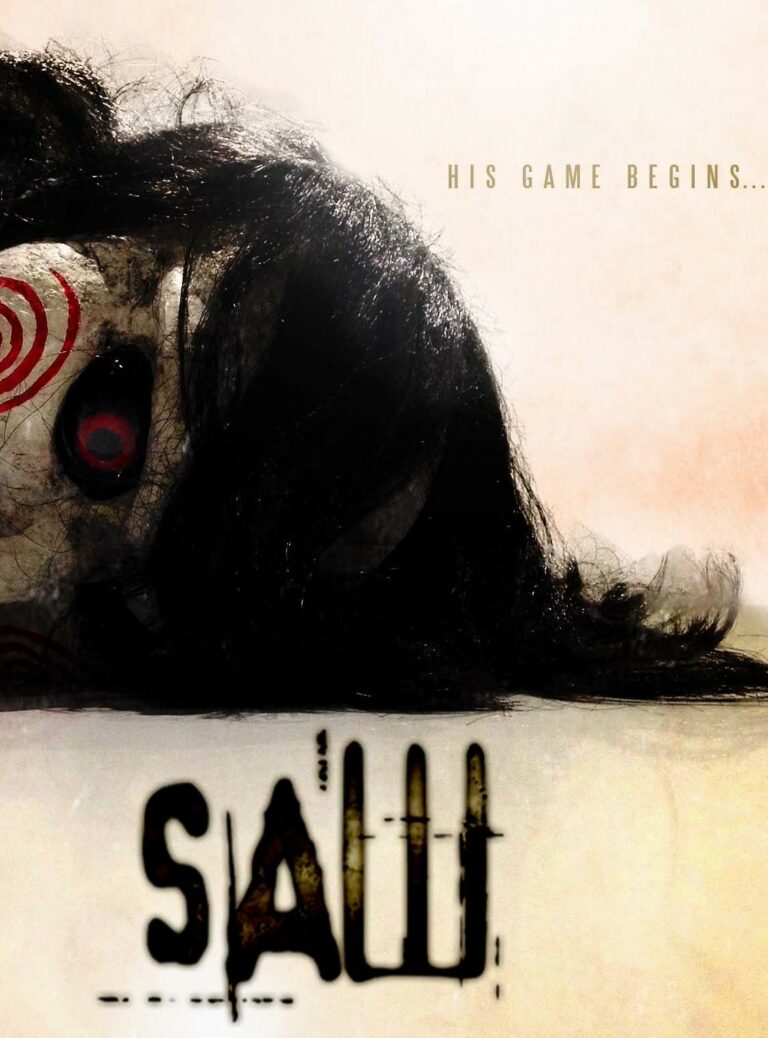 A very sick man called Jigsaw Killer has two men trapped in a room with instructions to kill the other if they want to live. The movie goes back in time to other Jigsaw's victims, with hideous details, which puts The Saw in the gore horror movie category.
For this one, you'll need something extra light not to upset your stomach and make your Halloween experience a very unpleasant one.
Our suggestion is weed tea.
5. The Cabin in the Woods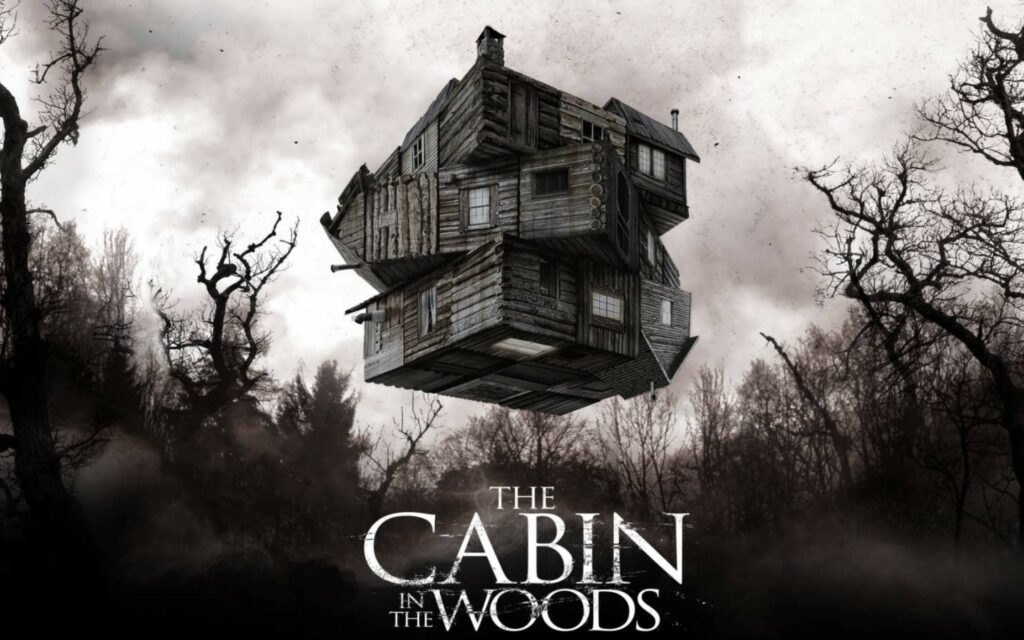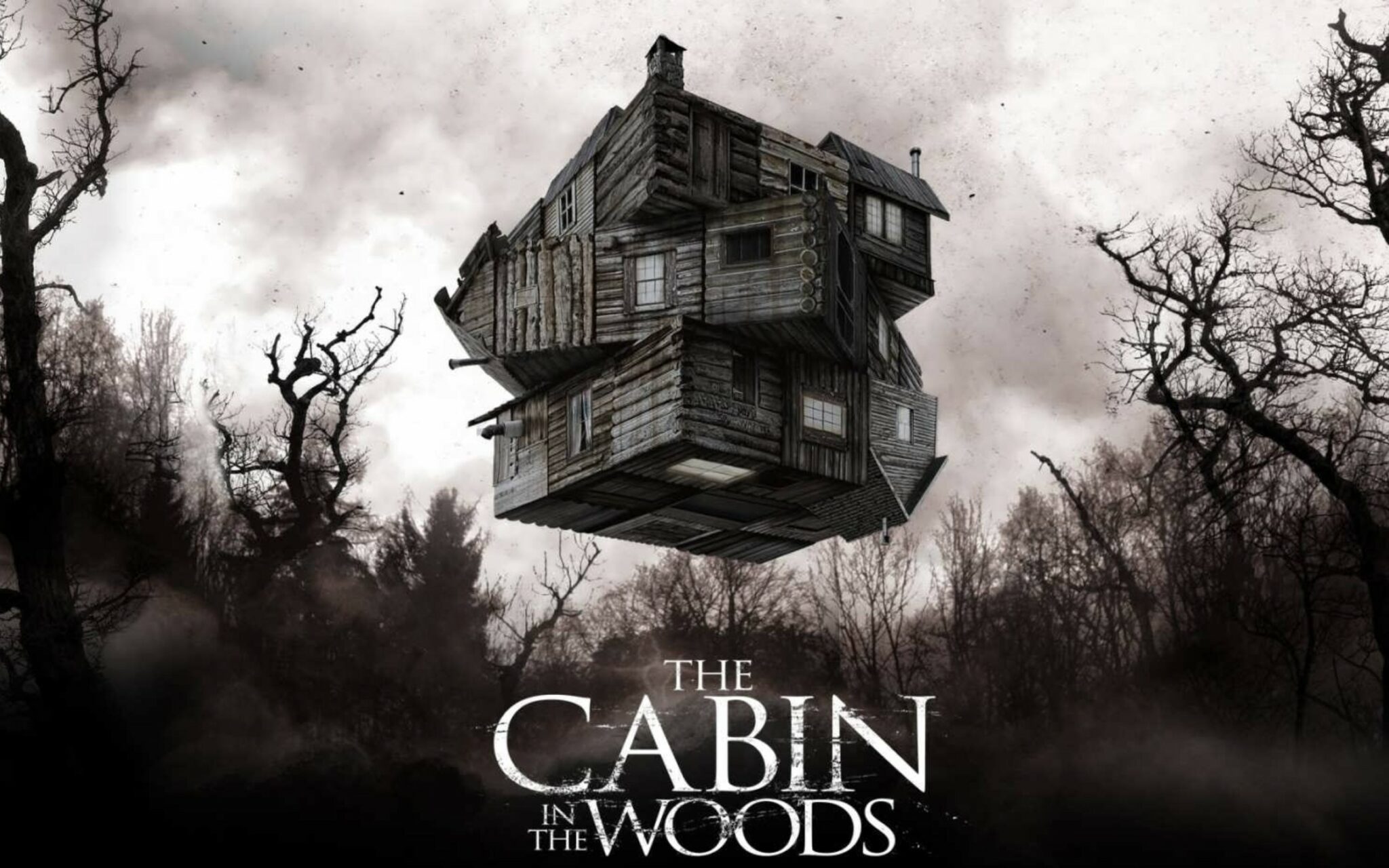 Though it may not yet count as a classic, and we can debate all night if this is a horror or a comedy, it's a perfectly fun flick to conclude our horror movie list for this year's Halloween.
If you haven't seen it yet, you're in for a fantastic ride, because your watching experience will hopefully be enhanced with really fun weed treats (recipe at the end of the "blurb").
Five friends – Chris Hemsworth included! 😉 – go to a classic horror movie cabin in a forest (what were they thinking, that a cabin in the woods would be "romantic"?), and find themselves battling all sorts of monsters. The movie is filled with humorous dialogue and crazy situations, making it really fun to watch. So, in this case, scary-looking brownies aren't a dangerous idea. They'll only add to the special Halloween atmosphere.
Weed brownies recipe:
You'll need
3 cups chocolate
1 ¼ cup cannabutter
1 cup sugar
6 eggs
¾ cups cocoa
½ cup flour
2 cups chocolate chips
Mix the cannabutter with melted chocolate
Add sugar, eggs, cocoa and flower. Mix well
Add chocolate chips and stir gently
For Frankenstein, spiders, bats, and spider decorations take a look at this recipe.
We hope these edibles + horror movie ideas have set the bar for a scary Halloween celebration a little higher.
Happy Halloween!