Two recently published studies from California-based non-profit research organization RAND Corporation revealed very interesting data. 
The first research deals with why young adults living in Los Angeles County acquire medical cannabis cards.
The second study provides data on how the neighborhood density and storefront signage of medical cannabis dispensaries influence consumption rates and associations among the youth. 
The first study was published in December 2019 in the Journal of Studies on Alcohol and Drugs, and found that health-related issues (both physical and psychological) were not an important aspect in determining whether young adults will obtain a medical cannabis card.
Researchers collected data from 2015 to 2017, specifically focusing on 264 individuals living in Los Angeles County, ages 18 to 20. 
The data was collected when only medical cannabis was available in California, prior to the legalization of recreational cannabis, which started on January 1, 2018.
According to the findings, young adults were misusing the medical cannabis program in order to have easier access to cannabis. 
"It seems that more frequent use of marijuana, and not the physical and mental health problems that one ostensibly seeks a medical marijuana card to address, is what drives acquisition of a medical marijuana card," said Eric R. Pedersen, the senior behavioral and social scientist at the RAND Corporation and lead author of the study in the official press release. 
At the beginning of the study, none of the participants had a medical cannabis card, but have reported that they used cannabis at least once in the month prior to the survey. 
One year later, after a follow-up questioning, 19% of the participants reported that they've obtained a medical cannabis card. 
Men were 2.91 times more likely to get a medical cannabis card compared to women. 
Furthermore, for every additional day of cannabis use that the participants mentioned at the beginning of the study, there was a 7% increase in the odds of acquiring a medical cannabis card. 
Upon a rigorous inspection of the variables, researchers also added that health issues were not a significant factor in obtaining a cannabis card.
In order to prevent young people from misusing cannabis, policymakers should "design medical marijuana programs in their states that allow card acquisition only for people with mental and physical health problems that have documented evidence of medicinal benefit," the authors mentioned. 
This delicate age is known to be critical when it comes to substance abuse, and simplified access to cannabis can only make things worse. 
"In another paper, we found that young adults who had a medical marijuana card were more likely to report heavy use, greater consequences from use, selling marijuana, and driving under the influence of marijuana, compared to young adults who did not have a card," said Pedersen.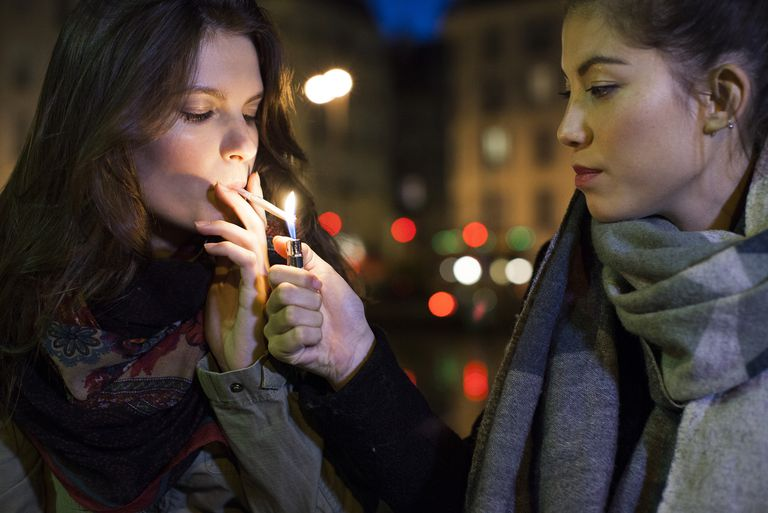 The second RAND research, titled "Associations between young adult marijuana outcomes and availability of medical marijuana dispensaries and storefront signage" was published in June 2019, in the Journal Society for the Study of Addiction.
This study found that the proximity of medical cannabis dispensaries greatly increases the consumption rates of young adults.
The participants living close to dispensaries also had a generally more positive view about cannabis. 
The collected data showed that the dispensaries with storefront signs had the biggest impact. Based on this research the city of Los Angeles adopted a law in 2018 that restricted the volume of cannabis storefront signs and billboard advertisements.
Researchers arrived at these conclusions by analyzing survey data from 2016/2017, from 1,887 people aged 18 to 22, all living in Los Angeles County.
The vast majority of the participants were in trade school or college when the survey took place.
"Our findings suggest that, as the marijuana retail outlets become more visible and more numerous, they may influence the way that young adults perceive and use marijuana," mentioned Regina Shih, the study's lead author, and the director of social and behavioral policy program and senior policy researcher at RAND.
To determine the precise density of medical cannabis dispensaries in correlation to the participants' homes, researchers used advanced geocoding methods and acquired data from multiple sources in order to identify all dispensaries.
The findings showed that almost 85% of the participants lived within four miles of ten (or more) medical cannabis dispensaries.
Living close to a large number of cannabis dispensaries was directly connected to an increase in cannabis use, but also with higher positive expectations about cannabis.
Living in direct proximity to dispensaries with storefront signage correlated with a 4-6 times larger effect for both cannabis use and positive expectations.
"Attention is needed on access to marijuana for young adults, as marijuana use is most prevalent among this age group and is also associated with increased risk for several substance use disorders," said Shih.