Just over a month ago California's Bureau of Cannabis Control brought a set of regulations aimed to control how cannabis businesses will operate once recreational cannabis legalization takes full effect. This week they started going to effect in the city of Santee, a municipality in San Diego county.
On the night of Thursday, Oct. 12 San Diego Sheriff's Department undertook a covert operation in order to put an end to illegal cannabis trafficking in San Diego County.
During the undercover operation, 5 men and 2 women were arrested, all of which belonged to different cannabis delivery services. San Diego authorities also confiscated 12.76 pounds of cannabis during the op.
Given that California has just recently brought a law that outlaws businesses using unmanned vehicles such as robots, drones and similar to deliver cannabis to their consumers.
The law specifically states:
"Transportation may not be done by aircraft, watercraft, rail, drones, human-powered vehicles, or unmanned vehicles."
It is more than clear that this leaves plenty room for men and women in cars to legally deliver cannabis to your doorstep, yet arrests are happening left and right in San Diego County.
All these arrests and raids come as a fairly big surprise, given that cannabis is getting legalized all over California, and in San Diego, you'll be able to grow it in your home, and the city will have 40 recreational cannabis business at first.
Another thing that comes of as rather surprising is the fact that the Sheriff's Department confiscated almost 13 pounds of cannabis from the drivers arrested. Given that fires have ravaged California and quite possibly it's weed supply.
Are there Chinese weed growers in San Diego?
In several cannabis raids and seizure operations police departments have found Chinese nationals in pot house busts, in both Colorado and Sacramento.
Garfield County in Colorado's northwest has been one such location, as well as an illegal marijuana grow house was just recently found in a Sacramento suburb. Chief Vallario and his team dug up and confiscated 3,000 from the Chinese grow operation.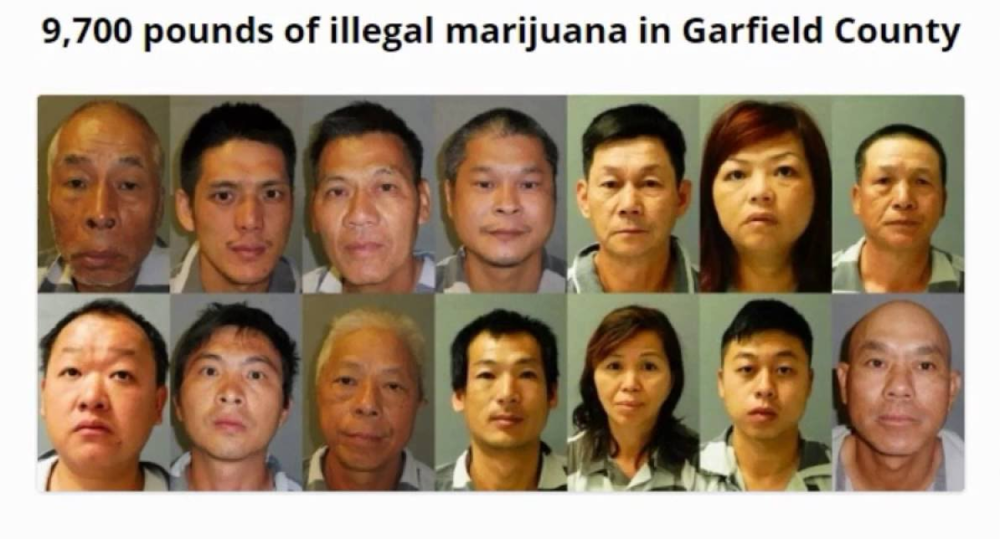 Last year, Garfield PD raided an illegal marijuana farm, arresting 14 people, all of which were Chinese citizens, just like in Sacramento this week.
Three raids were conducted in September as well, during which authorities in California's Yolo County arrested 13 Chinese growers inside illegal cannabis grow houses.
This trend seems to be growing, as it's not the first time Chinese nationals were busted within illegal cannabis grow houses and similar weed operations.
Between March and May this year, 14 Chinese suspects with out-of-state driver's licenses were arrested for growing marijuana inside nine Sacramento homes.