Some people think that the days of old-school cannabis utensils are long gone.
Why should we settle for something primitive in today's world when technology has brought forth a number of impressive gadgets that have taken marijuana consumption to a whole new level?
Though it is undeniable that up-to-date vaporizers offer a more customizable experience (i.e. allowing temperature adjustments and microdosing) and are highly portable, going "rogue" every once in a while does have its perks.
You could make an evening out of sharing a vaporizer, but that would be just plain blasphemy. Every pothead knows that bongs are the holy grail of weed sharing. More so, there isn't a faster and better way to get mind-numbingly high than by using a good old-fashioned water pipe.
Marley Natural, a Seattle-based company, has been making its name in the industry for the past six years by crafting state-of-the-art smoking accessories, and their latest smoked glass water pipe is their flagship product that celebrates the beauty of old-fashioned bongs.
Premium Materials and Design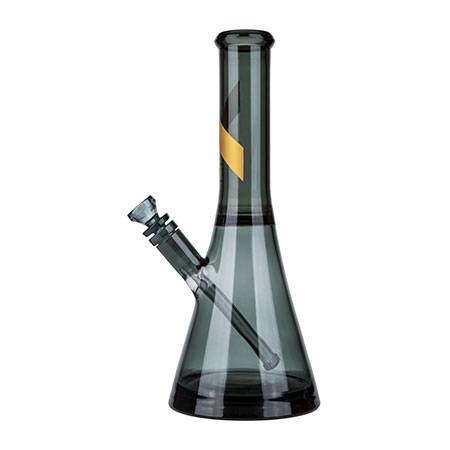 Water pipes are a fairly simple smoking accessory.
Because of that, manufacturers often have a difficult time introducing new implementations to their designs, in order to make them more appealing and contemporary.
The truth of the matter is this. Designing a plain glass water pipe with little to no table presence and at least a smidgen of nuance does not cut it in the 21st century. Guys at Marley Natural were clearly aware of this, therefore they created a pipe that not only looks and feels incredible but packs a few interesting design changes that affect the overall user experience.
First and foremost, this water pipe is built from borosilicate glass, and that is really important.
Unlike regular and soft glass, borosilicate glass is much more sturdy and resistant. Because bongs get flung around the house quite frequently, making them as strong as possible is of utmost importance.
However, borosilicate glass is not just stronger than regular glass, it is also much more resistant to high temperatures, making it the perfect material to be used for manufacturing water pipes.
In addition to borosilicate glass, Marley's smoked glass water pipe also sports a thick bolstered base which drastically improves the balance of the pipe, as well as its overall sturdiness. To put it plainly, it is going to be hard to tip this one over!
But the fun does not stop there.
This particular water pipe design is called beaker-style (because it resembles lab beakers) and it comes with a ton of benefits:
Greater water volume – more water means more fluid to cool down and filter your hits!
Better stability – a wider bong base ensures a significant amount of stability.
No more splashback – because most of the water sits firmly at the bottom of the beaker, the chances of accidentally swallowing a bit of nasty bong water are reduced.
Given that ice cubes are often used among bong users to achieve the coolest and best possible smoke flavor, Marley's new smoked glass water pipe also comes with a special proprietary ice disc that keeps your ice cubes in place during your smoking session!
On top of that, their new eight-slit percolator system works wonders when it comes to smoke filtration and additional cooling, thus allowing an impeccably cool and smooth smoking experience that is hard to match by other water pipe brands.
Honestly, it is that good!
Virtually No Maintenance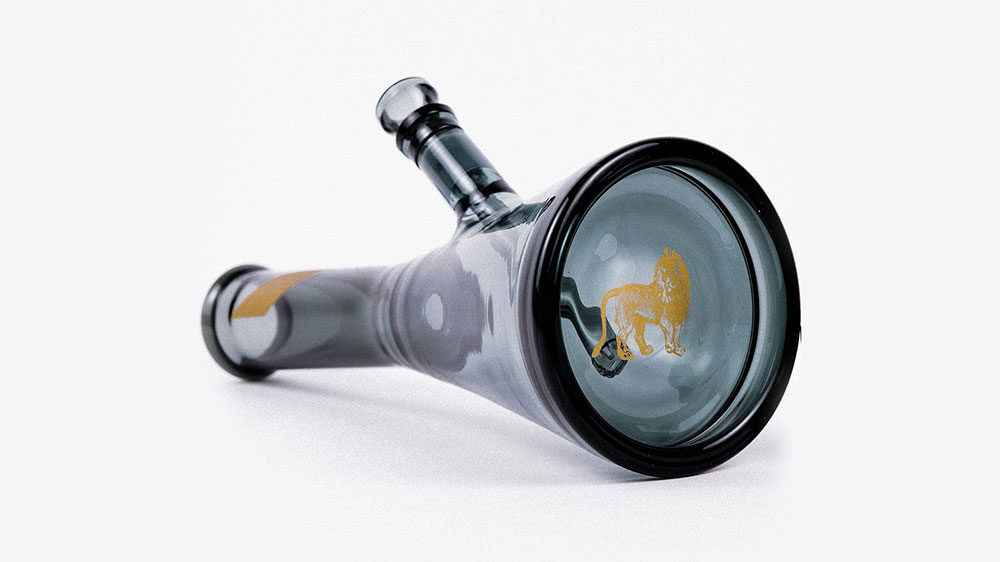 Another reason why water pipes are much easier to live with than vaporizers has to do with the amount (or absence, to be precise) of maintenance they require.
Water pipes are much less fiddly, meaning that only a few parts need to be disassembled to clean up the whole thing.
But, best of all, each part of the water pipe can be easily cleaned with some isopropyl alcohol and a pair of cotton swabs. No more and no less.
Trust us when we say that maintenance, no matter how irrelevant it may seem at first glance, makes a huge impact on the overall user experience. You are going to want to do the least amount of it as you possibly can, and Marley Natural's smoked glass water pipe ensures just that.
Fresh Out of The Past
The moral of the story is this.
Water pipes are not made to compete with vaporizers. They have been around much longer than their modernized counterparts, creating a certain aura of tradition around them that has stood the test of time.
That being said, products such as Marley Natural smoked glass water pipe serve as a perfect reminder that bongs, regardless of how outdated they may seem, will never go away. Especially if manufacturers like Marley Natural keep putting a ton of emphasis on premium materials and contemporary design.
So, is Marley Natural's new water pipe worth your money?
As far as we are concerned, without a doubt.
You will hardly ever encounter a water pipe prettier and better constructed than this one, let alone one that delivers such a pristinely cool smoking experience.
If you are into bongs at all, make sure to check this one out. You will not regret it!