Vape pens have become extremely popular among smokers ever since they first started trending several years ago.
Companies producing these nifty little cloud factories are increasingly growing in value, as they're expanding from the e-cigarette niche onto the cannabis scene, encompassing all types of users.
Since I've owned and tested my fair share of vape pens, I'll use my experience to help you find the best vape pen for you.
Contents (click to jump to that section):
Best weed vape pens for oil
These are the top rated weed pens for all types of oils as well as liquid THC and CBD extracts. Some of the vapes below are dual-use, meaning they can be used with both cannabis oil and regular e-juice.
#1 KandyPens Galaxy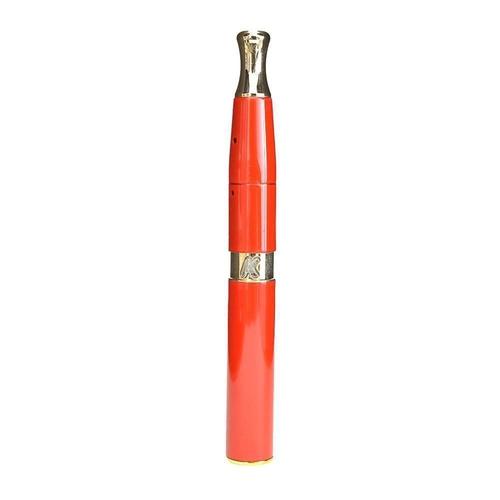 KandyPens Galaxy is a recent superstar of the vaping world, as it's a vaporizer pen that offers a perfect combination of features at an affordable price. In short, it's a great choice regardless of your vaping experience.
This vape pen for oils weighs just 45 grams and is handmade in the USA.
It features a quartz chamber with quartz rod atomizers, a leak proof design with your classic 510 thread and a total of 3 temperature settings ranging from 176°C to 220°C (350°F-430°F).
#2 Bug Rx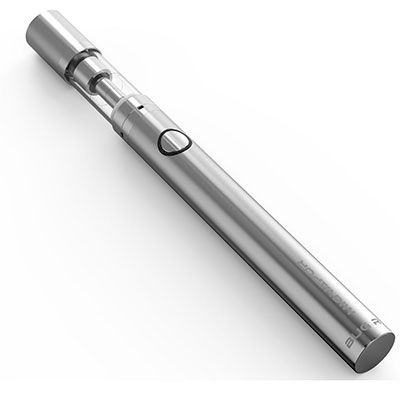 The next one on our list is the Bug Rx, priced at $39.95. That's pretty much the same price you'd pay for a G Slim with all its add-on's.
The Bug Rx has a powerful 1100Mah coil that will give you the thickest clouds of vapor you've ever seen. Most people say that the Bug has a great battery life, and that ordering 2 pens together when buying the Bug Rx is always a good call.
It's available in silver stainless steel, and smooth touch black colorways.
With the pen you'll get one "Stealth Anti-leak Magnetic Cap", and one 1.2 Ω Atomizer Coil, which is the most powerful coil on this list.
#3 Trap 450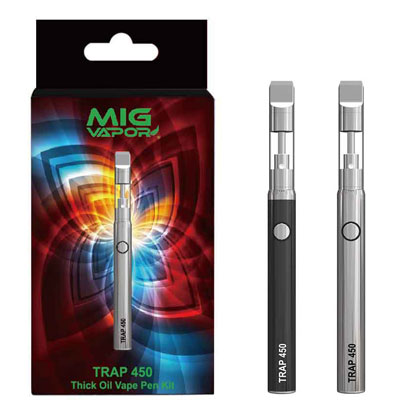 The cheapest, but nonetheless an excellent oil vape pen is the Trap 450.
This pen has a refillable chamber which opens and refills quite easily, because it has a top fill design which really simplifies things. The Trap is small and elegant, unlike some bulkier ones that are also in this price range.
The Trap 450 has three different temperature modes, a preheat mode, and it comes with a USB charger and a ready-to-fill 510 tank.
Best of all – you can get it for less than $15 USD.
Best dry herb vape pens
Vape pens are the latest big thing in the world of cannabis because they provide a healthier alternative to smoking. As an addition, they are small, portable and last for a long time.
#1 DaVinci IQ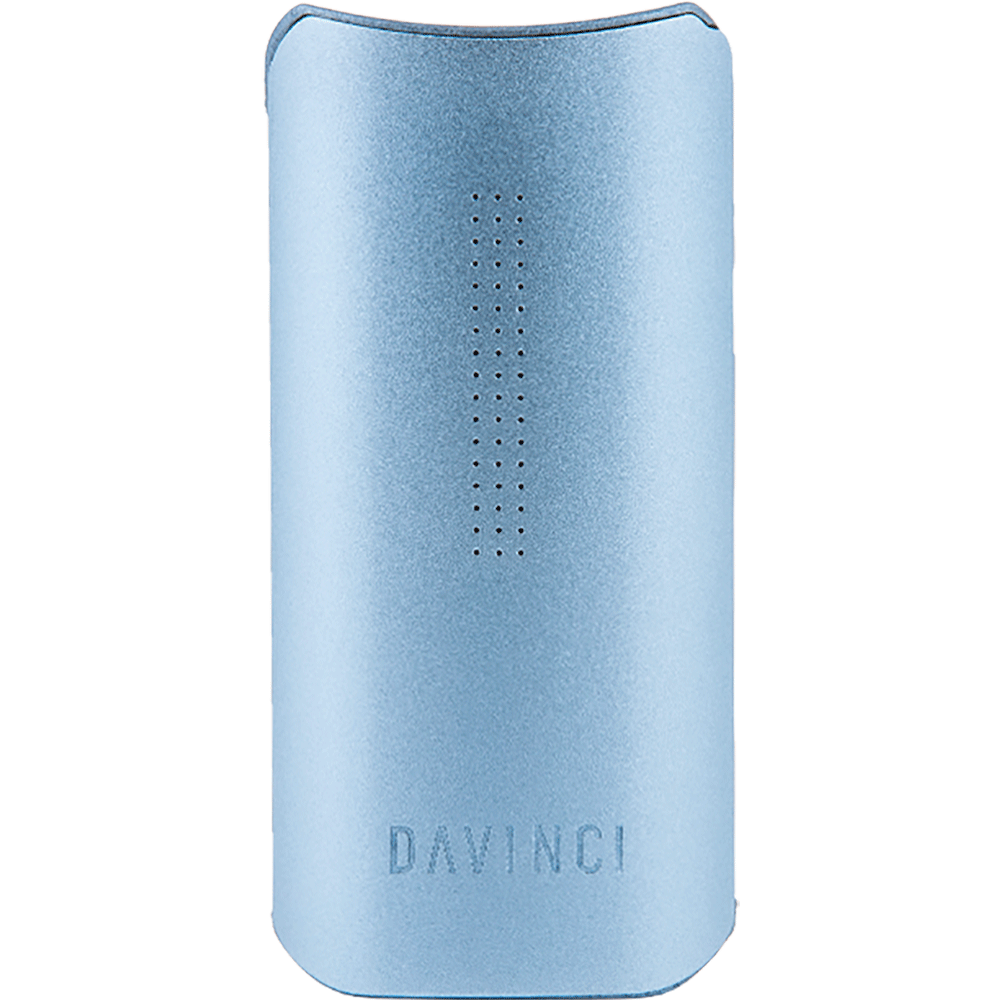 Besides being a bone fide work of art, DaVinci IQ is probably one of the best weed vape pens in the world, and there I include all types of vaporizers.
The reason for that is because its specs are insane:
Huge 0.5 gram chamber
Replaceable battery that can provide up to 90 minutes of continuous use
Convection heating
Temperature range from 121°C – 221°C (250°F – 430°F )
Weighs just 145 grams
Besides tech specs, this vape is beautifully designed, with minimalist contours and a myriad of colors and is also beginner friendly.
#2 Arizer Air 2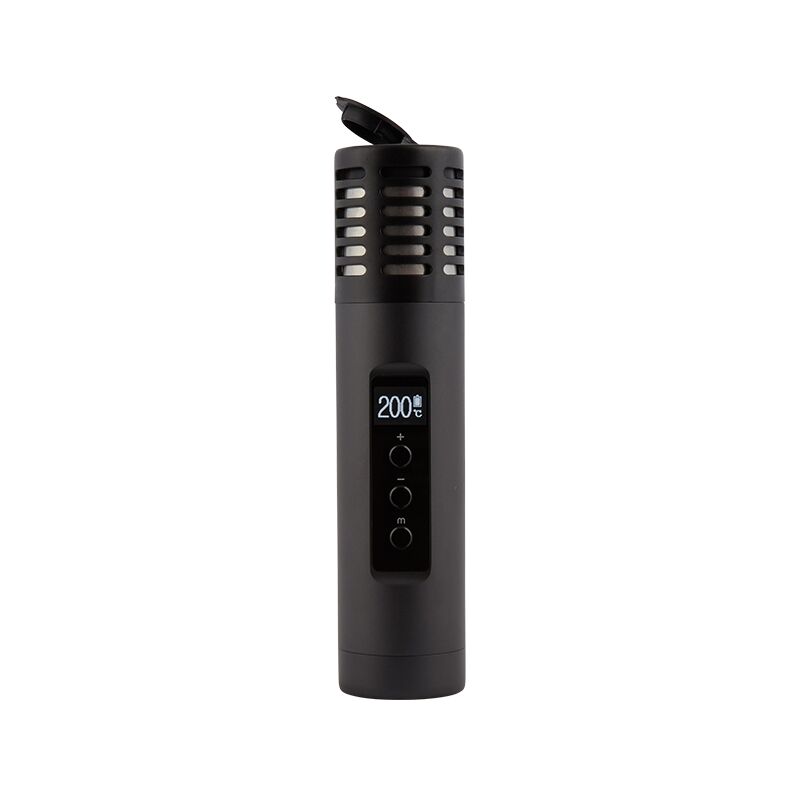 Arizer Air 2 is one of the most appreciated vaporizers in the vaping community, and it's not just because of its main specs:
Up to 90 minutes of use on a charge
Hybrid heating
0.2 gram chamber
Digital display and fully manual heating
What the Air 2 lacks in specs, it makes up in the accessories that come with the device.
Besides the regular stuff, this vape comes with glass aroma tubes, belt clip carrying cases, stirring tools and extra filter screens.
Pair that with a 50% longer battery life than the original Air, and you've got yourself a contender for that top spot.
#3 G Pen Pro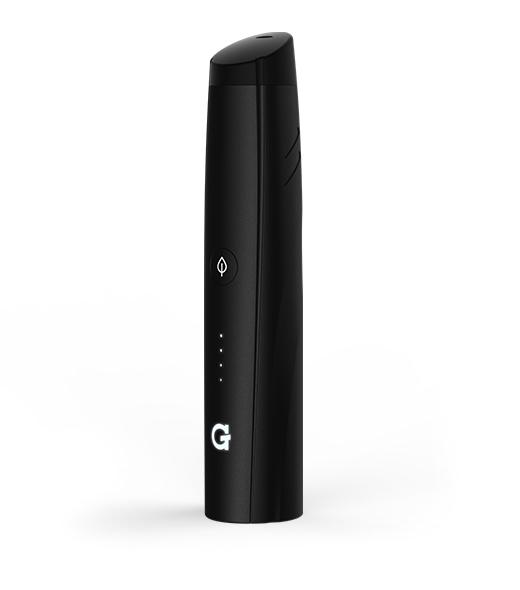 Since I've owned a G Pen Pro, I can testify that it performs as advertised. It features a rather small battery compared to the two devices above — 1300 mAh.
It hence provides around 35 minutes of use on a full charge. This stylish portable vape heats up in 30 seconds and has 3 fixed temperature settings, starting from 190°C (375°F), which is the temperature I usually vape dry herbs at.
The unit is made from aluminum and features rubber grips with just one button that controls all functions. Therefore, I find it extremely beginner friendly and easy to maintain.
Best dab pens
#1 Dr. Dabber Aurora
One of the most popular dab pens on the market, Dr Dabber Aurora impresses with its large chamber capacity, fully ceramic mouthpiece and a plethora of accessories that come with it.
This is a vape pen made specifically for dabs and, as such, produces better flavor profile than dual-use vape pens. It features a 350 mAh, variable voltage battery which has 3 different settings: labeled by green, blue and pink lights.
The different temperature settings are there to ensure even vaporization of all concentrates, regardless of their viscosity. The highest setting (  343°C or 650°F) is there for thick concentrates like shatter.
#2 G Pen Nova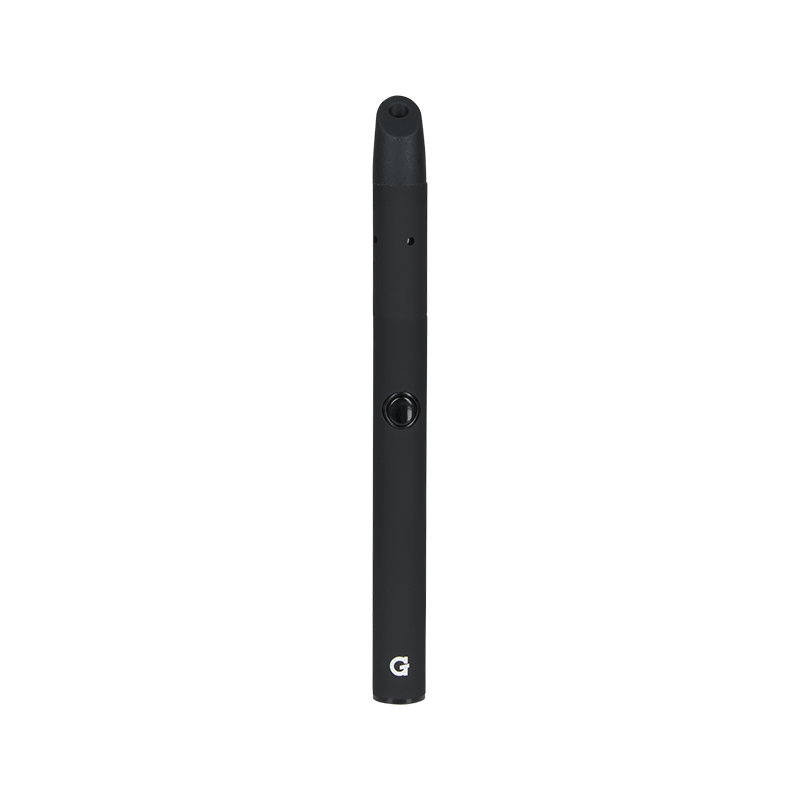 One of the best vaporizers under $50 USD, that I ran across, is the G Pen Nova.
Not only is this vape pen a beauty to behold, but it also works with herbs — I therefore think it's one of the best dual-use vape pens on the market today.
Grenco Science has been perfecting their technology for years now, and the the Nova is a perfect example how a mid-cost vape pen should perform.
It comes with a full-ceramic atomizer, a rechargeable 300 mAh battery and is 510 thread compatible.
#3 The Yocan Evolve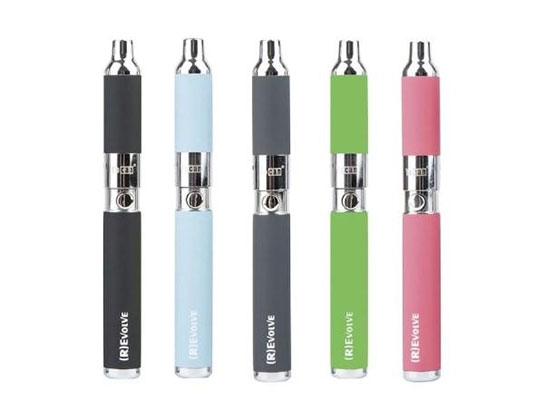 The Yocan Evolve is equipped with a dual quartz coil, making it the first pen on our list with such an impressive heating system.
This pen can provide up to 10 seconds of continuous heating if that's something you're looking for. The resulting vapor is pure, clean-tasting, and has great flavor.
This device is available in 5 different colors, and due to the nature of the double coils, it is a bit thicker comparing to the other vape pens on this list.
It still easily fits in any pocket, and of course in the palm of your hand.
The Yocan (R)Evolve comes with two atomizers (universal 510 threading), one dabbing tool, one coil can, and a USB charger.
As far as accessories go, this is more than what most manufacturers offer.
Complete buyer's guide to vape pens
What is a vape pen?
A vape pen is a small electronic device made for inhaling medical and recreational cannabis products.
Vape pens are quite similar to vaporizers, the biggest difference being is that vaporizers aren't traditionally designed for oil and e-juice.
A vape pen usually has four major parts
Battery
Atomizer/cartridge slot
Coil
Mouthpiece
These are the standard parts that every vape pen has. The battery powers the tool, and of course has to be recharged every once in a while. For consistent and reliable power, consider using bear vaporizer batteries for your vaping needs.

Battery chargers for these tools are very similar to a USB cable-type charger and you get one with a new pen in 99% of cases. If you buy a pen from some shady street vendor you might not get it, but other than that it should always come with the set.
The coil is a part which heats up and vaporizes the material.
On some pens, it's located right under the oil chamber, and you activate it by pushing a button. Other pens have insertable cartridges with an atomizer right below the cartridge space, and they are fully automatic.
Lastly, the mouthpiece is where you put your mouth to draw the vapor in.
Is a vape pen the same as a vaporizer?
As previously mentioned, people often correlate vape pens with vaporizers. They are very much alike, but definitely not the same.
First of all, some vaporizers aren't portable. They are strictly meant for at-home use, such as the Arizer Extreme Q and the Volcano.
Vape pens are usually much smaller and slimmer and can easily fit in the palm of the hand — hence the name vape pen.
Another thing that makes them different is the type of material they are intended for.
Vape pens are used for concentrates exclusively, primarily oils, waxes and vape juices.
Even though some regular portable and desktop vaporizers can be used for oils, they are mostly intended for weed and hash.
Vape pens also tend to have a bit shorter lifespan, because in my time I've seen at least a dozen break, while my Pax 3 is yet to fail me.
Can vape pen cartridges be refilled?
Vape pens usually come in two variants: With refillable cartridges, or with replaceable cartridges. I don't have a preference between the two, as both variants work just fine.
Vape pens that have replaceable cartridges mean that once you vaporize the content of the cartridge you discard the entire cartridge.
Vape pens with stronger atomizers usually have refillable cartridges.
So, here's my endless conundrum: I want to be more eco-friendly, and I want to avoid throwing away dozens of plastic/glass cartridges every week. That's a big "turn off" for me when it comes to choosing accessories.
However, it's very hard to come by dabs that you can easily pack inside a vape pen, and if you have chunky fingers like me, you are in constant danger of spilling your cannabis oil.
So yes, cartridges can be refilled technically speaking, but it's really a hustle and vape pens with 510 threads are very common. You can buy 510 cartridges for cannabis oil almost anywhere, as they are legal.
How to choose your best vape pen?
This depends entirely on your what you look for in a vape pen.
The type of pen you need is determined by these 3 questions:
What type of material do you plan on consuming?
What do you expect from your vape pen? (charging time, battery life, etc)
How much are you prepared to pay?
So, before you go into a vape store and make a compulsive decision to buy a pen that might not even be suited for you, take a close look at our 4 lists above.
Don't forget, figure out what you look for in a vape pen, and find the perfect one in accordance with your desires.