A surprising thing could close the loop in the green economy and make it more sustainable – its waste.
A rumor has it that no one managed to calculate precisely how much waste the industry is leaving behind.
Some estimates are that there were 1 million tons of green "leftovers" in 2019, in North America alone.
And when we imagine all the packaging, often described as excessive, needed to distribute green goods, the pile seems to raise even more alarming questions.
Here is the real question we should ask: Is there anything useful we can do with this garbage mountain?
What Happens to All That Waste?
Because a Schedule I substance is considered hazardous, the regulations state that it should be rendered "unrecognizable and unusable" and disposed of in one of these three ways: by rendering it to landfills, composting, and by in-vessel digestion or incineration.
Of course, this is a very simplified explanation of a complicated process that could be differently regulated across states and jurisdictions.
In fact, the network of complex regulations is often so unclear to producers that they have to use the services of a company that offers guidance on how to be compliant with the law.
The sad truth, however, is that landfilling is by far the most common practice of waste disposal. It's cheaper and takes less time and effort than other practices. It's also a lot less eco-friendly, but that's another story.
Basically, a producer mixes cannabis waste with anything that's considered non-hazardous in a 50:50 proportion and sends it to a landfill.
You might think we are talking about flowers, trims, and roots only. But the definition of hazardous waste is much wider and includes even manufacturing residues such as wastewater and soil.
In September 2019, a journalist reporting for Cannabis Business Times said that he had witnessed the destruction of the entire growing media used for a single growing cycle. When he asked how much they were spending on those per month, the answer was staggering $9000.
The number begs the question if there was a way to repurpose this valuable soil. Why is it so hard to recycle it? Can we find some new uses for all the stems and stalks destined for landfills?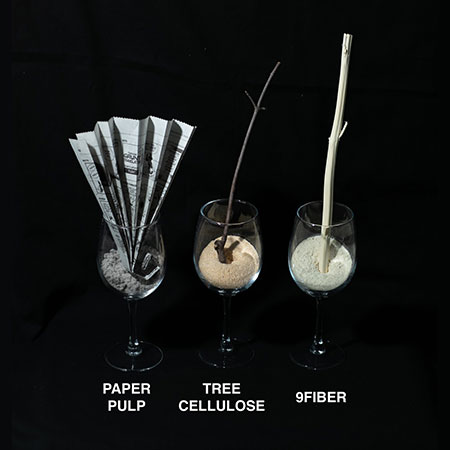 Does It Have to Go to Waste?
A surprising answer to our question can be found in the year 1941 when Henry Ford used hemp fibers to make the now-famous Model T (where they also explored the possibility of using biodiesel).
Now, there were debates on the exact percentage of hemp that Ford used to make his car, but we won't go into them now.
Because, at this moment, the ultimate point is what's possible.
In addition, contemporary studies seem to point in similar directions, demonstrating that we could be looking at an ecologically brighter future if we used more things made from what was grown in the land.
For example, a 2017 study showed that crop residues have the potential of being used as natural and sustainable insecticides.
Also, in 2016, a team of Australian scientists demonstrated that there's a possibility of extracting cellulose from the industrial hemp waste and using it for biofuel production.
And the list goes on: hempcrete, plywood, paper pulp, birdseed, etc.
In other words, we are not talking about waste anymore, but a new, more sustainable way of making things.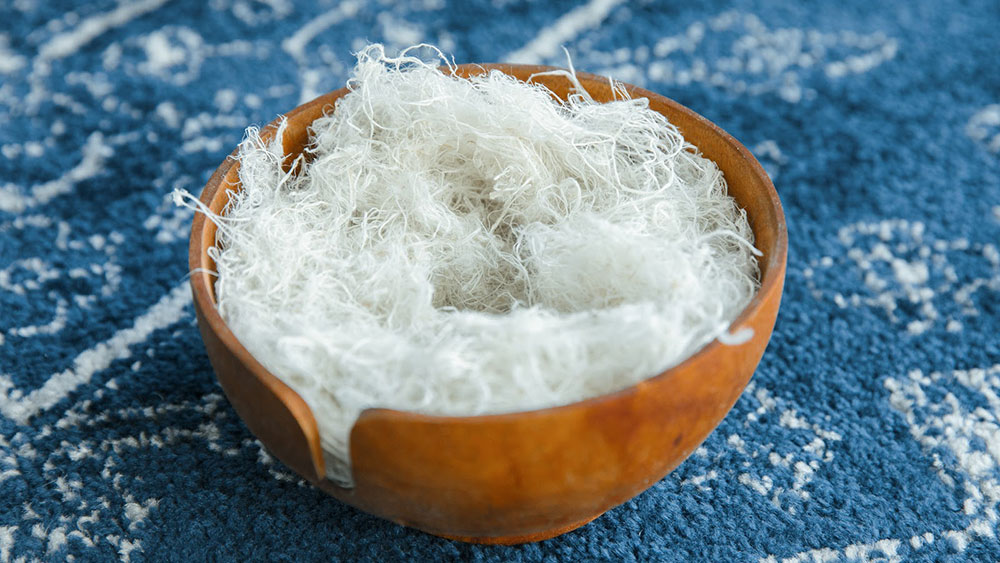 Case in Point: 9Fiber
The good news is that the market is starting to recognize the potential of green waste. There are companies, most often in their pilot stages, that are investing in recycling all that biomass that's left after making more trendy products.
One such story has interesting beginnings.
Namely, a start-up called 9Fiber now specializes in making raw materials out of green waste that can be used afterwards to make paper products, textiles, plastics, construction materials, composites, and livestock bedding.
The first sparkling revelation hit Adam Powers when he was a producer in the "grey market" days. The weekly waste yield that he was generating was unmanageable.
In fact, it was so unmanageable that he had to "lock himself in a garage" to find a solution.
"He fell in love with the promise of hemp, the frustration of hemp, and the conspiracy theories around hemp's prohibition. He figured that hemp fiber has been around forever but no one has ever derived fiber from cannabis waste," explained his brother, Adin Alai, the CEO of 9Fiber.
"So without any college education, he locked himself in a garage and came up with the bones of what became our patented process. He got it from concept to patent-pending in 2015 and turned it over to me in late 2016 to create a business out of it," says Alai.
But that's not the whole story.
Their eco-friendly business has a unique social mission as well: "We're dedicated to providing a pathway back to being a respected part of society for non-violent felons, especially those that have seen harsh and unfair judgments for cannabis possession," Alai noted.
"I have family members that made some poor choices in life with respect to cannabis possession and, as a result, can't really participate as easily in normal life like the rest of us. Their records prevent them from renting an apartment, getting employed, etc.," Alai says.
He explains that they're still "in early start-up mode, and [they've] set the stage with partners in this space" but they plan on reaching out to partners as soon as they get their operations started.
Handling Stalk and Stems From Both Industries
The most important thing to note about 9Fiber is that its solutions can transform waste from both cannabis and hemp production.
"We're not purely hemp fiber, nor purely cannabis fiber; we're a blend of all waste fibers coming from hemp CBD and cannabis because that's what's being grown in the US," said Alai.
"Our process works even better on hemp grown for fiber and dual strain crops but, for now, diverting waste stalks and stems from landfill or open field burning is our focus," he explains further. "We create sustainable materials ingredients, namely, clean gum & lignin-free cellulose hurd and multi-tensile strength fiber."
The environmentalists would probably say that the best part of their patented solution is that it includes an eco-friendly chemical transformation that has "hydrogen peroxide as its harshest ingredient."
"Our eco-friendly, chemical process reduces the multiple-step, 16-day timeline to create a textile grade hemp fiber down to two steps across 90 minutes. Within the first 2 minutes, we render inert any residual THC/CBD and remove heavy metals, pesticides, and herbicides," Alai explains.
"Essentially, we decorticate, and decontaminate the whole stalk, followed by degumming, softening and whitening the resultant fiber. What we get are two great products: clean, cellulose hurd and degummed, white multi-tensile strength fiber.", Alai explained.
The clean raw materials they produce can serve green companies (or those looking to go green) in multiple industries.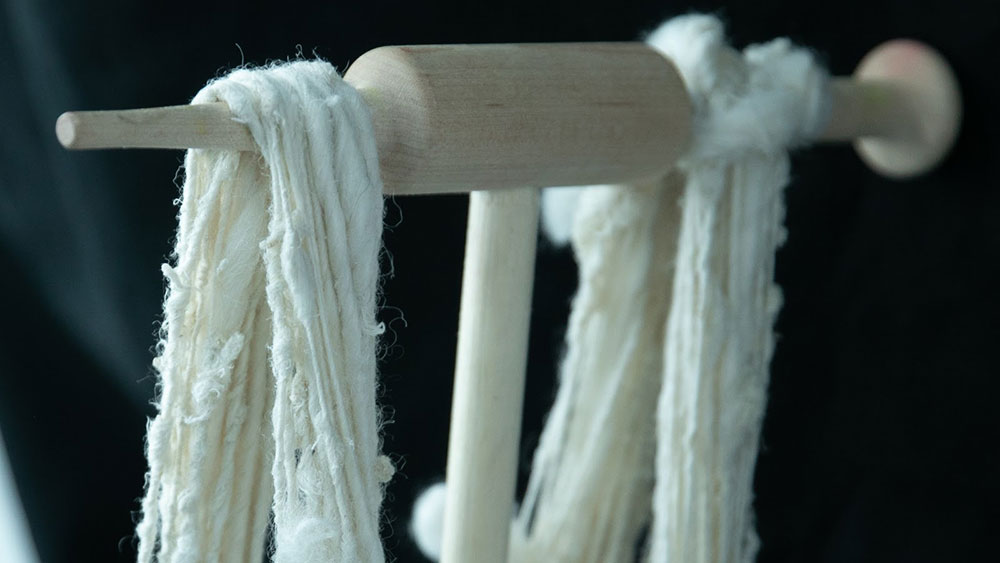 Cannabis Waste Regulations Demand Constant Educating
As I mentioned earlier, the world of "specially regulated waste" is complicated and demands specialized knowledge, most often in the hands of intermediary companies.
Alai's and Power's experience with regulations seems to confirm this.
"The confusion around the regs and sheer opacity around the stalks and stems have been very real hurdles for us," stated Alai and added that "educating our investors, partners, state government representatives is a continual part of our journey."
For example, most people don't know about the DEA's statement in 2001 that says stalk and stems from cannabis or hemp do not share the Schedule 1 status of cannabis, provided it is not used for any human consumption.
"Passage of the 2018 Farm Bill cleared up some potential investor confusion and optics on the industry which has been helpful," Alai concluded.
Final Thoughts: Is the Industrial Wave of This Plant Forthcoming?
When I asked Alai how competitive the world of recycling green waste is, he gave me something to think about.
"There are many large scale global companies in the cellulose space but not very many domestic competitors in the hemp fiber space. The few that we know of that are still in business are in start-up mode as well. We love that competitors are entering this space. It only validates that the industrial wave of this plant is forthcoming."
It would seem logical to see the plant become part of this new industrial wave. And perhaps even necessary.