Chemdawg is one of the oldest and dankest strains in existence, and it is widely known as the carrier of potent genetics as it is found in the lineage of many quality hybrids.
There are more than 14,000 known strains in the world, according to this very large seed database, but there's only a few that carry genetics as good as Chemdawg.
Chemdawg is a very potent strain that was first introduced way back in the '80s. There are assumptions that it was first bred by crossing two Asian landraces.
Other stories we've heard say that Chemdawg first got into the hands of a grower that visited a Grateful Dead concert. One thing is certain, Chemdawg is one hell of a strain.
This strain gave its genetics to many other successful strains such as NYC Diesel, OG Kush and Sour Diesel. It is known to be very potent, and it has a very strong smell.
The looks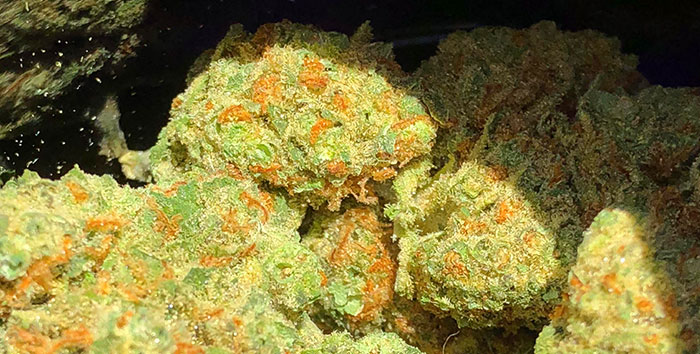 Chemdawg is known for its smell, but it can also be recognized by the naked eye from its characteristic buds.
The buds tend to be very dense, and they have a greenish-yellowish hue. The combination of the weird colour and a strong smell made many users think that it was laced, when actually it was grown hydroponically, with high-quality genetics.
Chemdawg is said to have a lot of sativa-dominant traits as well, but that seriously depends on the particular seed bank you're buying from. These plants can reach up to 2 meters in height when grown outdoors and they tend to have a lanky structure with lots of branches.
The taste
The taste of Chemdawg will disappoint you. We already mentioned that this strain is very smelly, but the taste is really just a whole another level.
As you take the smoke/vapor in, you'll feel a slight hint of lemon, before being blown away by the pungent storm that is Chemdawg. Your taste buds will have trouble recovering and feeling much for a few minutes later.
This is also a really good strain to use if you want your edibles to have a distinctive smell and taste of weed. If that is something you're looking for, try to strain it a bit less and you'll get that powerful smell of weed in your brownies.
The high
Since Chemdawg is a hybrid, you can expect a mix of both indica and sativa effects. But, beware, which ever hits you first – you'll definitely need a couch to sit down for a moment or two.
Chemdawg is often used for medical purposes because of its prolific ability to control pain and anxiety.
It causes a relaxing and euphoric high that will psyche you out. It's not a strain you'll want to smoke in the mornings though, as it really hits hard and the highs from Chemdawg are known to last for hours.
Growing Chemdawg
Chemdawg can be grown both indoor and outdoors, but most growers recommend that you grow it indoors as it is somewhat sensitive to humidity changes and moisture.
Due to its sativa genetics, it is known to grow tall, meaning that there's going to be a lot of material to work with. It has a pretty decent yield (60-80 grams per square foot).
Given that your plants may grow bushy as Chemdawg also has a lot of flowers on the lower branches, you should consider installing a SCROG net. The net will make it so that the lower flowers get enough direct light.
As far as harvest time goes, you'll have to be patient with Chemdawg. You'll need to flower this baby for at least 8 weeks, although some recommend 9 or 10 for best results.
Keep the room temperature around 70-80 degrees Fahrenheit.
Where to find Chemdawg?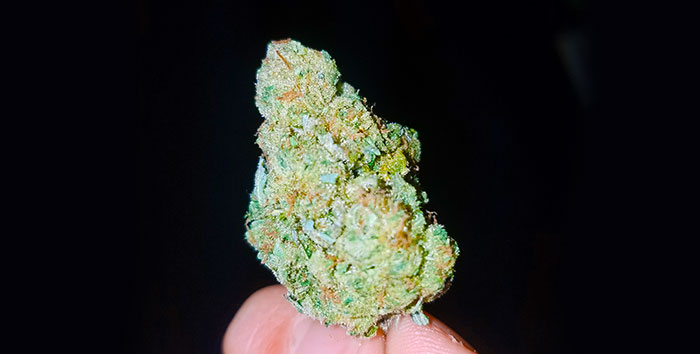 Chemdawg is now more popular than ever as cannabis is getting legalized all around the world, and growers are looking for decent genetics. It can be found all over California and the rest of the West Coast.
As for Europe, very few coffeeshops in Amsterdam are hosting this strain at the moment, however it is said to be popular in the Barcelona caffés.
You can buy seeds online in several places in both North America and Europe, so make sure to get some of those award-winning genetics as soon as possible.