Edibles have a really good shot at becoming the next big party trend in Canada as smoking cannabis in public will be limited, and in some places completely banned.
Do you remember that moment in college when you first saw someone bring jello shots to the party, and then witnessed people getting hammered with them?
Many college kids had that revelation that you can get drunk without having to ingest classic alcoholic drinks, and now all of Canada will have a similar revelation in regards to weed.
Edibles have long been a thing in the cannabis community, but the general public is very ill-informed about the cannabis world, and many who never or rarely used cannabis are not aware that you can eat it and have the same effects.
Of course, this doesn't mean that you should go ahead and start munching on fresh buds. Cannabis needs to be decarboxylated before it can be made into edible pieces that can get you high.
Deloitte recently assessed that "more than half of the estimated C$2.7-billion Canadian market for edibles and alternative cannabis products will be spent on edibles", so let's take a look at what Canada is planning to do with their soon-to-be legal market.
Call for new products
While the recreational cannabis market has been open in Canada for nearly nine months, there hasn't been much variety on the shelves.
The shortages which plagued every province since the legalization didn't give shoppers much choice either, as only the most expensive products were in stock.
Even though edibles weren't legalized last year, the production of edibles at home was made legal, so the ones you could see were either made with illegal cannabis or lacked testing.
Spending on edibles in Canada and United States is expected to grow over 3.5 billion by 2021.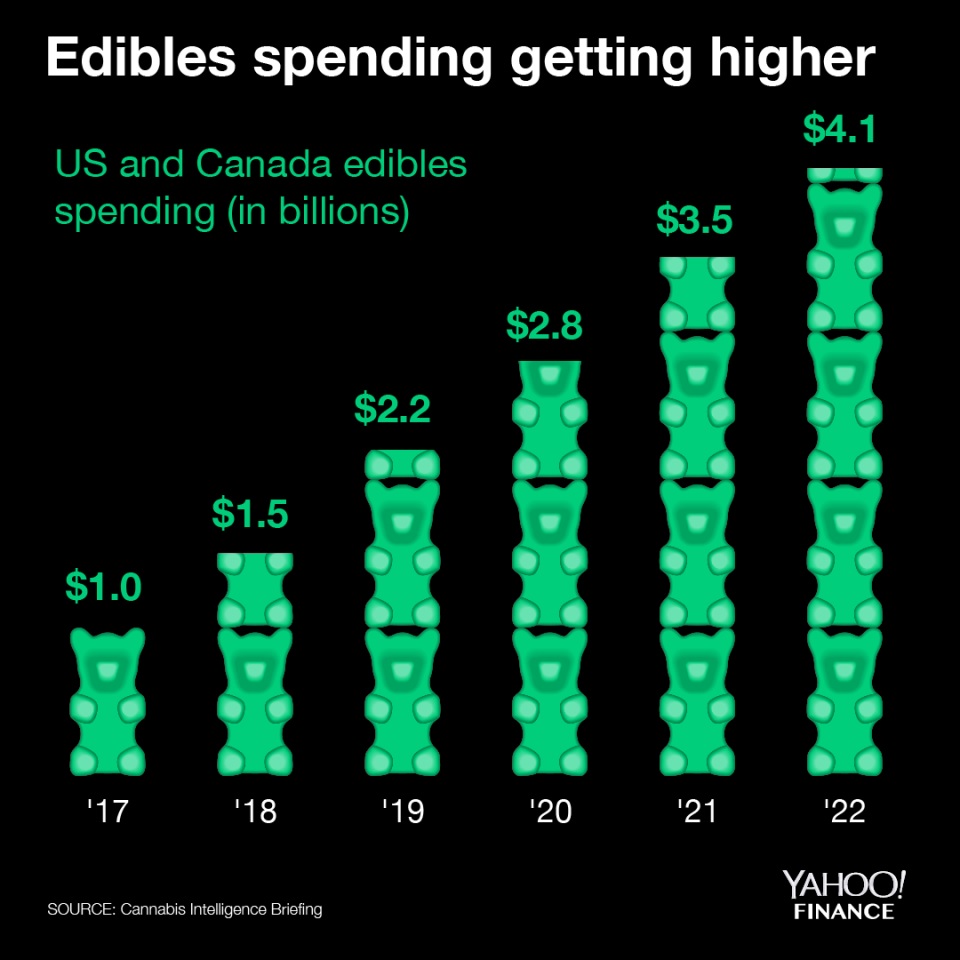 The federal government promised that edibles will be regulated a year after legalizing cannabis, and there are signs that they are already working on it.
Licensed producers were called upon to inform cannabis wholesalers in Ontario if and which alternative cannabis products they will be able to supply once they become legal.
The following types of products will be offered on the online OCS store:
Edibles
Beverages
Topicals
Extracts (oil, distillate, etc.)
The provincial wholesaler also pointed out that besides these, they'd like to get more dried flower, pre-rolls, and other products as well.
The full rollout of the final regulations isn't expected to take the crowd by storm, but rather it may be drawn out until early 2020. The rules for edibles and other alternative cannabis products are expected to be published by June 26.