I think you'll agree with me when I say that choosing a good gift is extremely difficult.
I seriously can't remember how many times I wanted to buy something really special for a dear person, but I just couldn't think of anything smart, useful or unique.
So then I end up just getting that person a book. With a funny inscription, being the smart ass that I am. Not that there's anything wrong with books.
If you're a stoner (or buying a gift for one), chances are you're either too lazy to search for a unique present or you're just a complete over thinker that always messes things up with presents that are simply wrong, even though they may seem fun at first.
"Hey bro, here's a…umm…I got you this…Shania Twain greatest hits mixtape…"
Well, now that is about to change. From now on, we're taking the easy route when it comes to buying gifts for our fellow stoners, as I decided to find 13 items that are inexpensive, unique and available on Amazon, so you can buy them right away if you're in a hurry.
To make this even easier, I divided everything into 2 parts:
Let's do this.
Coolest stoner gifts on Amazon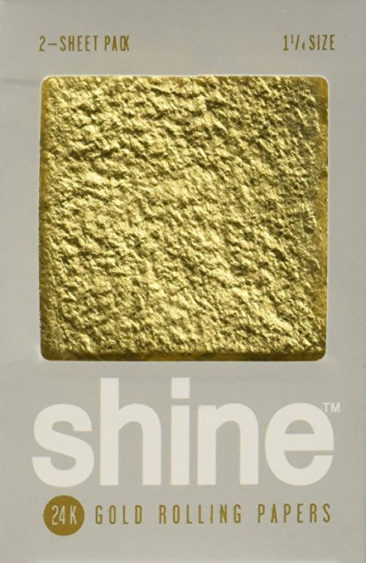 I don't know why but us stoners have just pure love for all of those weird rolling papers that we encounter in our lives.
I remember my excitement when I tried blueberry papers for the first time and I would be equally thrilled if I got the gift above — 24K gold rolling papers.
These are your regular 1¼ size and for $15 you get a pack of two sheets of handcrafted 24K gold with a hemp blend base.
Your beloved friend can use these for killer Instagram pictures (just tag Greencamp while you're at it) or just to spice up a regular smoking session if they need to impress a special somebody.
The choices are endless.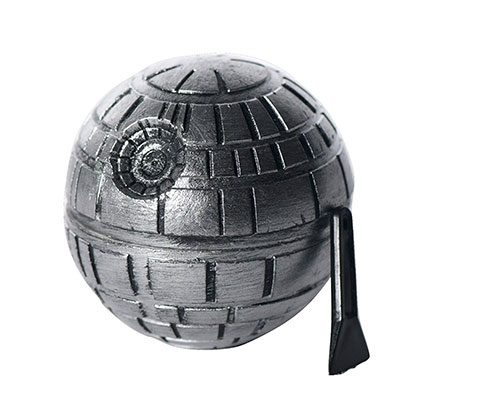 Smoking weed and watching movies goes together like peanut butter and jelly.
And if the one who is getting a gift happens to be a Star Wars fan, this item is just what you've been looking for.
It easily fits in the palm of the hand and they can use it for both coarse and a fine grind. Even better, it's made out of solid zinc alloy and has magnets to secure your grind further.
It comes with a black gift box (no need to wrap this additionally) and your friend will especially love it for its pollen catcher box.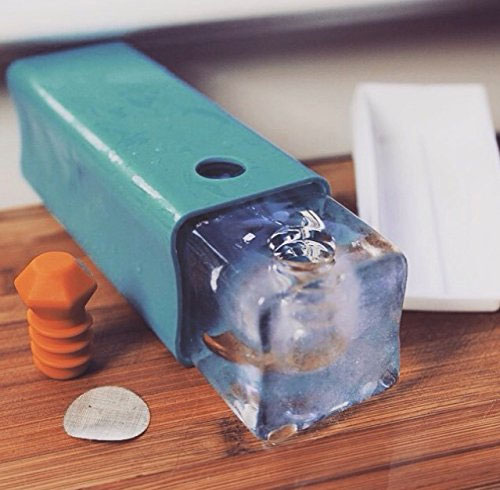 Even though ice bongs are always a thing, you can't go wrong with an ice pipe as well.
This gift is pretty unique as it is a mold for creating a quick and easy ice pipe by just putting some water in the mold and storing it in the freezer for a while.
To spice up things further, you can even make a popsicle-like mix and just use that instead of water for your pipe.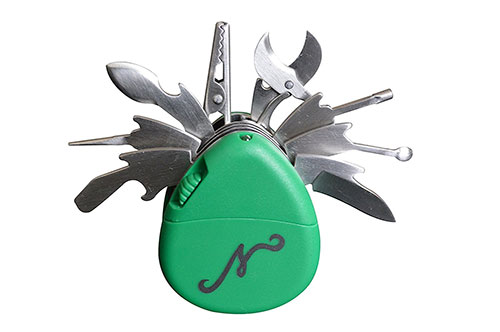 Simply said, Nuggy is designed to be the smoker's right hand.
It encompasses a knife, scissors, roach clip, tamper, mini-spoon, bowl scraper, bottle opener, flathead screwdriver, pick/poker and LED flashlight.
I don't think there's too much need to explain this gadget as you kind of get the whole picture by just looking at the thing.
It's cool — your friend will love it.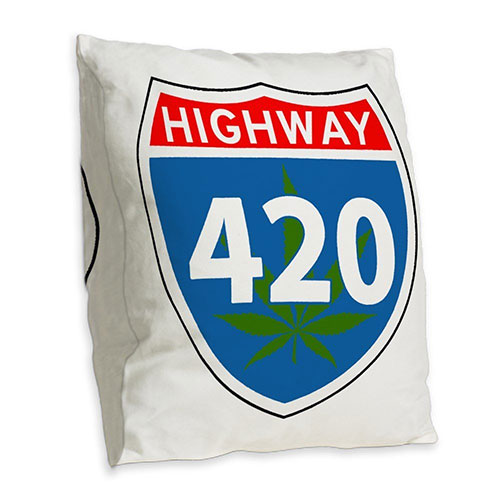 In case you're wondering why this is one of the more expensive gifts, that's because this pillow is an 18" square that fits in into any room, from a man cave to your regular stoner's couch (whatever that is, I just made it up).
Needless to say, I picked out these gifts from my point of view (I hope my friends are reading this), so I think this should be a welcome gift as well.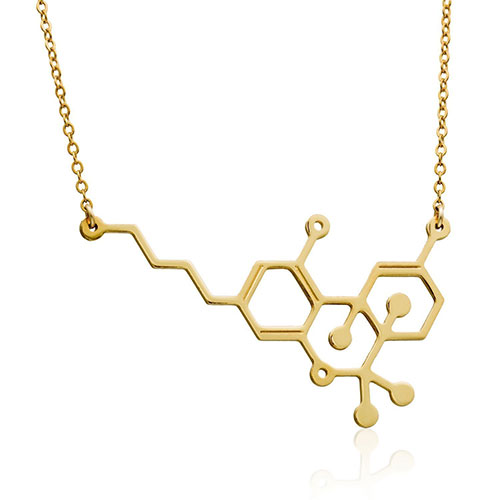 When it comes to choosing a gift for a female stoner, jewelry is always a safe choice.
This necklace has an interesting molecule design and comes in gold and silver versions. It's handmade, has a cable chain and a lobster claw.
The reviewers claim it's high quality and I believe that it's fit for both pot smokers, as well as sciencey girls, as nobody will actually know what this molecule is, unless you tell them.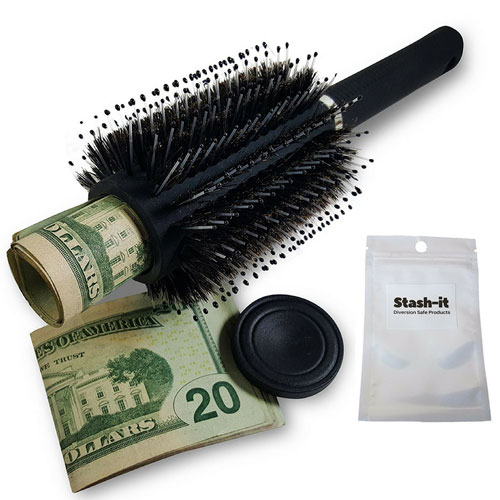 This badass brush can be used for hiding the secret stash of weed from curious friends and family.
It contains a smell proof bag so there are no worries that your precious pot will be discovered.
The reviews say that it actually looks like a real brush and you can stash both money and weed, as the image suggests.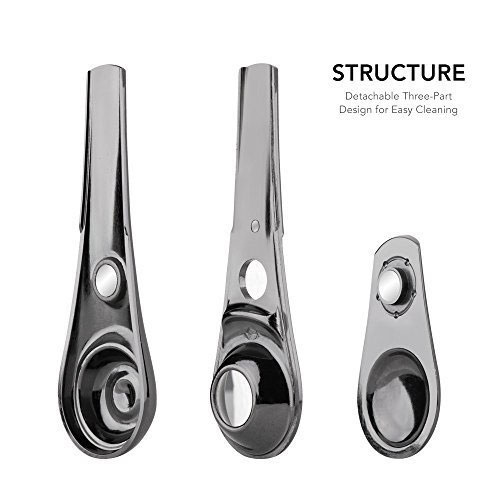 Beautifully designed pipe that fits smoothly in any handbag.
It's made out of zinc alloy that is supposed to be pretty durable, it's small so it fits easily in the palm and is also easy to clean, as it has 3 detachable parts.
This pipe comes with an inconspicuous looking box, so you might think about using some gift wrapping paper to make this a bit more interesting at the first glance.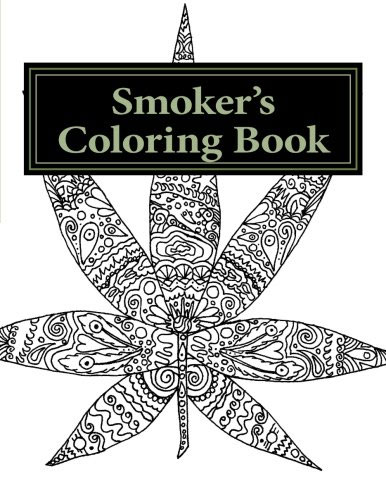 It's no secret that smoking pot boosts creativity.
With this coloring book, any smoker can satisfy their creativity needs and release stress and built up tension.
Detailed patterns will keep anyone entertained for hours and, at just 8 bucks, this also my favorite gift in this entire list.
I honestly think it's not possible for anyone to dislike a stoner coloring book.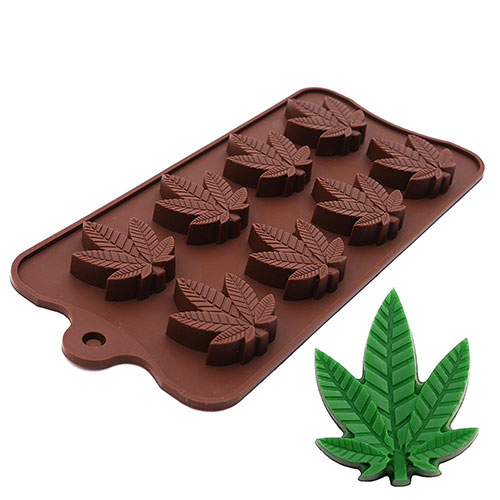 Making pot brownies, custom made ice-cubes, popsicles and any other yummy treats (with our without weed)…
This tray is something your stoner friend never knew they needed. And they actually need it bad.
This mold is BPA free and is made from food safe silicone, so it can be used for tens of different purposes. It's all in the imagination.
I'd personally use this to make soap as the Amazon seller suggested.
DIY Stoner Gifts
If you like to gift completely unique things or you're just completely broke and slightly creatively oriented, check out these 3 ideas for DIY stoner gifts that are guaranteed winners.
"Unbelievable Ideas I Had While Stoned" Notebook
Basically, all you need is an empty notebook and some crayons.
You can customise it by writing a title on the front page, something along the lines with "unbelievable ideas I had while stoned".
Decorate that further with some drawings.
Your friend will use this notebook as a reminder of all the funny ideas they had while stoned. Or at least in theory that's what they'll use it for.
Stoner emergency box
Easy-to-make present that can also be used as an emergency stoner pack.
After choosing a box that you like, you need to stuff it with lighters, rolling papers with an interesting pattern, candles, your friend's favourite candies and of course, a pack of weed.
There is no doubt this kind of gift will be a nice surprise.
Let's call this something like "stoner emergency box". Of course I'm accepting new names for this, use the comment section for that.
Decorated Mason Jar
Mason Jars are awesome for storing cannabis, so decorating one will make an interesting stoner gift.
You can use acrylic paint, glitters, funny stickers and felt pens and just let your mind loose.