Introduction
San Francisco-based Pax Labs has been in the front line of the vaping industry since 2007. What makes their products stand out is their product design and the advanced technology itself.
Simply said, they are not afraid to innovate and market their products the way products should be marketed.
After all, they've sold over a million devices so far so they must have been doing something right.
Not too long ago, Pax 2 was their number one selling product but then the Pax 3 came out, completely upgraded but with the same stealthy, minimalist look.
The Pax 3 vaporizer is a superstar in the portable vaporizer universe and it quickly outshined its predecessor with a faster heat up time, improved battery, haptic feedback, half-oven lid, and a Bluetooth connection which allows you to connect your vape to your smartphone.
This Pax 3 review will outline my experiences with this amazing dry herb vape and try to answer one question — should you still get it in 2019?
In short, yes, but read on to find out more about this awesome vape.
What's in the Pax 3 box?
The box the Pax 3 comes with is beautifully designed and well-made. With the Complete Kit box (which is what I tested) you get the following:
Pax 3 vaporizer;
One concentrate insert;
Two mouthpieces;
Three oven screens (2 for dry herb, one for concentrates);
Two magnetic oven lids;
One PAX charger and USB cable;
One protective case;
Maintenance kit (alcohol and pipe cleaners).
Pax 3 tech specs 9/10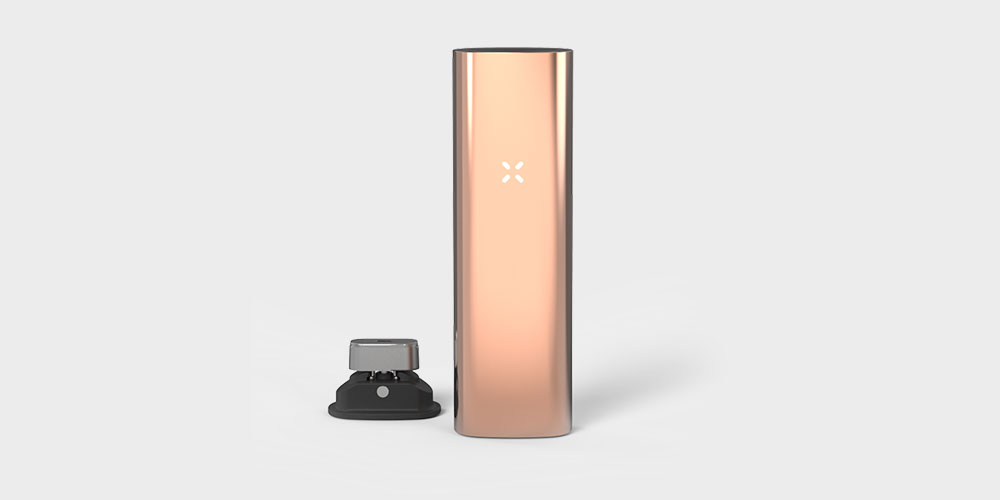 Battery life & charging options
Pax Labs definitely made an improvement in the battery department. And they somehow managed to do this without making the device bigger.
The Pax 3 features a rechargeable (non-replaceable) 3500 mah Li-ion battery, which will provide you with 1.5 hours of continuous use on a full charge (totaling at max 5-6 sessions).  
The battery takes 2.5 hours to fully charge fully with the USB cable, and 90 to 100 minutes with the Pax power adapter.
The Pax 3 also features a magnetic charging dock, which allows you to take your vaporizer and its small charging dock with you, whether you're going on a road trip or just visiting the sunny beach bars of Jamaica.
Just attach the device to the dock and it'll start charging.
The downside here is that the magnet is not particularly strong.
I tried charging it on the dock while carrying it around in my backpack, and it got detached. I "fixed" this by wrapping a headband around the device and the dock, but I have to say that the dock works perfectly on stable surfaces.
If you are not impressed by the magnetic dock, you can always buy the USB mini-charger dock from Pax, which does a pretty good job when it comes to fast charging.
Dry herb, concentrates or both?
The Pax 3 is compatible with both dry herb and concentrates.
With the Complete Kit you get a concentrate insert which does not leak at all. The insert does not fit perfectly on the device, it sticks out a bit, but works fine.
If you are not a big fan of concentrates and prefer only dry herb, you can buy a Device Only kit.
The chamber holds about 0.2 to 0.3 grams with the standard full-pack oven lid, which is more than enough to get completely blown away if you're using dry herb material.
With a half-oven lid you can now pack the chamber with 0.2 grams, which is enough for a solo vaping session.
Temperature control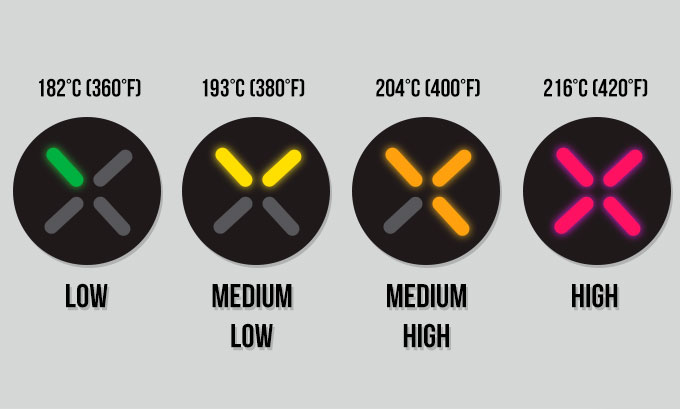 The Pax 3 does not have a display. Instead, it has an indicator light which changes colors depending on the selected temperature.
It's quite easy to choose the temperature on the Pax—just hold the power button for two seconds. There are 4 basic different temperature options to choose from:
One green light— 182°C;
Two yellow lights — 193°C;
Three orange lights — 204°C;
Four red lights — 215°C;
Once you've decided on the temperature you'd like to vape at, hold the power button again for two seconds to select it and you're good to go.
You can also manually control the temperature through the mobile app, which is super cool (I'll talk about this a bit later).
The Pax 3 heats up in just 15 to 18 seconds, which is significantly faster than its predecessor.
The device will vibrate to let you know that it has reached the selected temperature.
This unit holds the temperature rather well. Recommended temperature for vaping dried herbs is between 193°C-210°C.
When it comes to concentrates, the highest temperature on the Pax 3 does not seem to do the job that well.
Pax 3 vapor production 8/10
The airflow on the Pax 3 is good, and thanks to the two lids in the kit there is less draw resistance than before.
The vapor itself is actually very pleasant and the vapor production is impeccable.
It's smooth, dense and rich in flavor. You can easily manipulate its thickness and flavor by changing the temperature and the heating mode.
You can feel the vapor completely and it leaves a nice aftertaste. The clouds I got from this unit were also top notch.
Pax 3 design 10/10
This is definitely one of the best-looking vaporizers on the market.
I am a sucker for minimalist vapes, but in my honest opinion, from the package the Pax 3 comes in, to the device itself—everything just looks and feels premium.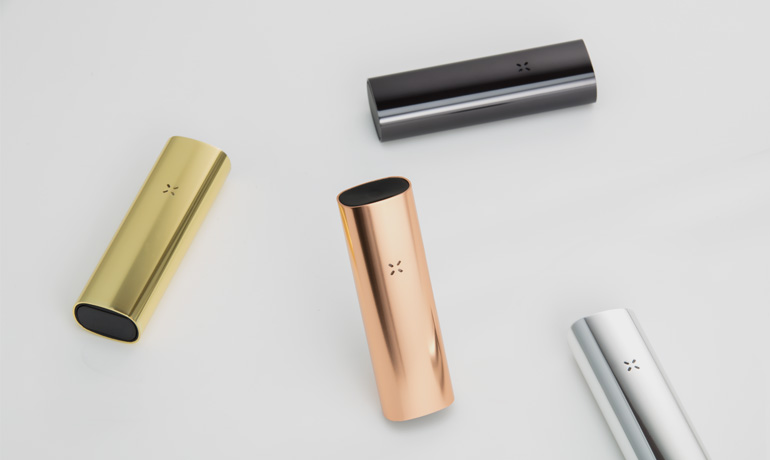 This unit comes in four matte colors (black, teal, silver and rose gold) and two gloss finishes (silver and rose gold).
I personally prefer the matte finish (and the rose gold) cause I feel it's easy to scratch the glossy ones.
The dimensions of the Pax 3 are 3.87"x1.21"x0.85", so it's small and fits comfortably in the hand. It literally uses no space in bags, so you can carry it around with you all day, even if you're going for a hike.
The device itself is made from high quality anodized aluminum. What's super cool about it is that the mouthpieces and the lids are magnetically attached and secured, so there's no leakage.
The Pax 3's size is perfect and the device is discrete. The stealthy heating mode which you get with the app is actually there to reduce the scent of your herbs, which is perfect when you don't want to draw any attention.
Pax 3 standout features
This vape comes with 10 year limited warranty, which covers defects in materials and defects in work if used properly.
This is not a cheap vaporizer, but a ten-year warranty is actually a pretty good deal and definitely makes it worth the money. After all, this is a premium product.
The most exciting feature on this vaporizer is clearly the Pax 3 app.
I'm usually very skeptical when it comes to apps that go with gadgets, but this one actually works. Definitely worth trying.
Finally, I would like to point out to the magnetic dock charger as a stand out feature.
It's a nice idea, sounds cool, you can leave the device attached to the charger on your desk and it will work just fine.