Is this love that I'm feelin'?
Sure, we're all aware that Hallmark probably invented Valentine's Day as a way to sell greeting cards – inadvertently also creating many of our most panic-filled, "d'oh!" moments as we scramble to find a gift that truly encapsulates the love you have for your significant other.
But don't stress. An official day for sharing your love for your partner can be an enjoyable and relaxing experience you two can share together, especially if you add some good ol' fashioned THC to the equation.
That's why we've compiled this guide to putting together a romantic, hazy-eyed evening of connecting over good food, shared smiles, and, well, sensational sex (if you so desire).
And you and your partner won't be alone introducing weed to your love holiday. According to stats, sales of cannabis during Valentine's Day are steadily growing.
Flowhub, a compliance software company, showed a 22% increase in sales of cannabis between 2017 and 2018. Cannabis retail insight company Headset showed that sales are 7% higher on Valentine's Day, with beverages and topicals seeing a particularly high growth.
Mocktails, which are cocktails sans alcohol plus THC infusion, saw an incredible 595% increase.
Sweet and Simple: Getting Down the Basics
Sometimes, it's best to start with the tried and true. In this case, that would be a bouquet of flowers and some chocolates. Luckily for you, there's been a proliferation of romantic, sleek options entering the market.
Chocolate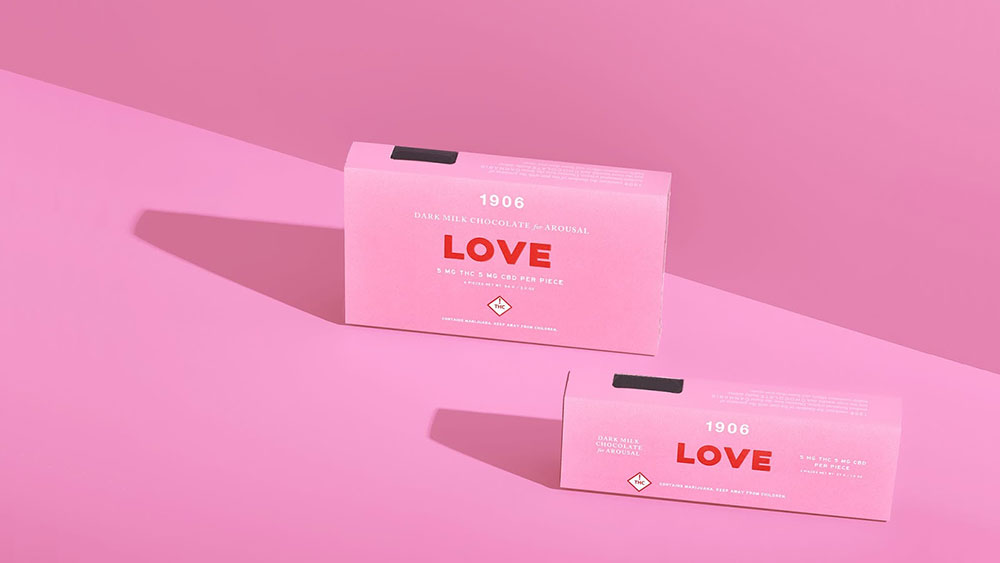 Expect your lover to passionately tear this dark chocolate heart in two, as this sharable chocolate is infused with 10mg CBD and 10mg THC, and includes five herbal aphrodisiacs to create an evening you won't soon forget.
Satori Chocolate Covered Fruits and Nuts
Chocolate covered strawberries? Infused with cannabis? Need we say more?
To Whom It May: Chocolate Boxes
Choose from a variety of sizes and flavors from these beautifully decorated boxes of chocolate from To Whom It May.
Beverages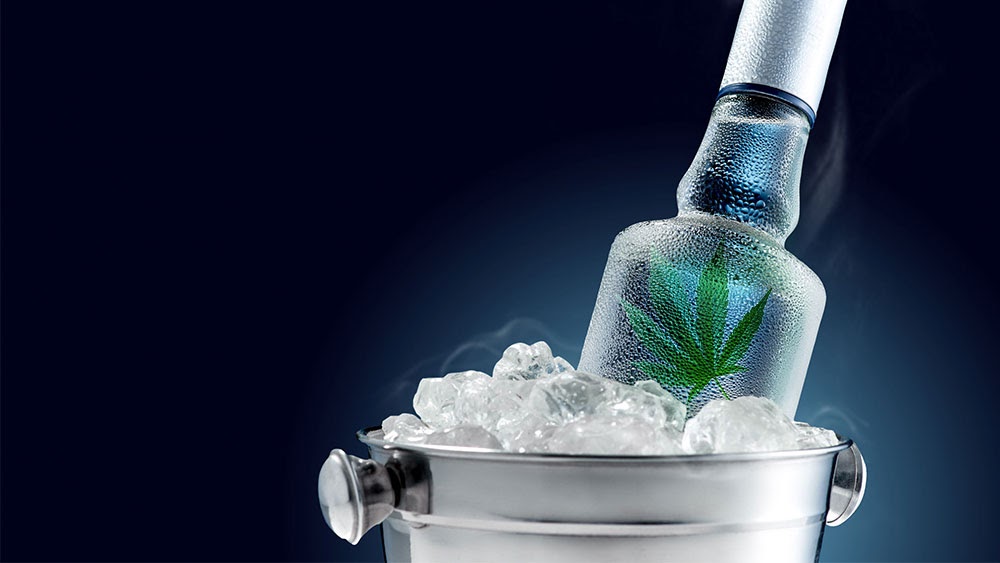 Of course, you'll need something to wash down these treats. Look no further than Tarukino's Vertus, a cannabis-infused sparkling fruit beverage. Get ready to pop this magic bottle, filled with a delicious alternative to prosecco or champagne.
If your partner is looking for something more low key, consider the Hibiscus Cardamom Rose cannabis tea. It's caffeine-free, and has a 7mg THC dosage per pag – perfect for a playful evening.
A Home Cooked (Or Baked) Meal
Not many romantic gestures can beat making a home cooked meal by hand for your loved one.
What better surprise than to offer a weed-infused dinner, getting your partner high without having to light up anything other than the candle-lights.
Here are some of the tools you'll need to get the ball rolling, beginning with a cookbook.
A Cookbook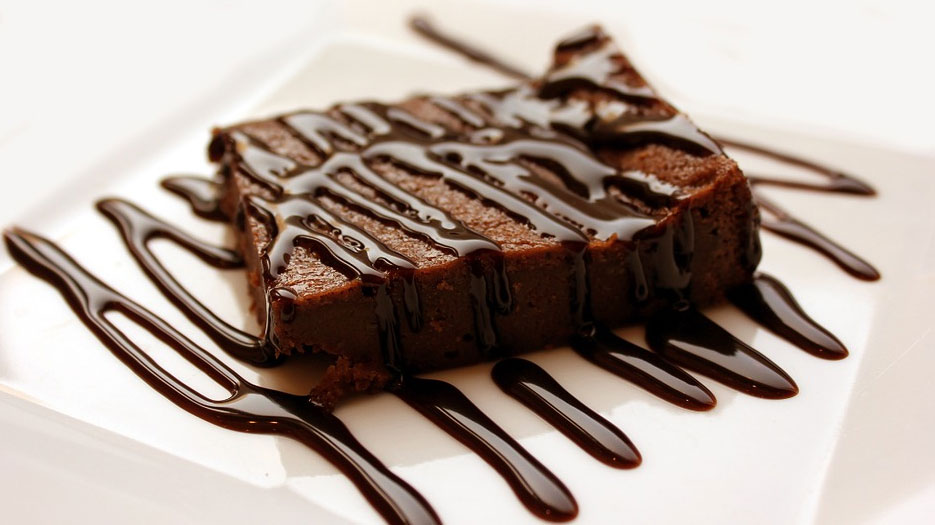 Named the "Martha Stewart of weed" (Before Martha Stewart became the Martha Stewart of weed), Cheri Sicard's book is a handy guide for beginners to get started on some simple dinners and treats.
Bong Appétit: Mastering the Art of Cooking with Weed
Bong Appétit, based on Vice's Munchies and television series of the same name, takes things a step further. Breaking down the science of infusion, it has a handful of more complex recipes (weed butter-based chicken, anyone?), and goes further to touch on pairings, politics, and more.
The first thing you'll need to get started with making your own cannabis-infused romantic dinner is a decarboxylator.
A Decarboxylator
Ardent Cannabis: Decarboxylator
This handy tool is all you need to get your flower, keif, or concentrates activated, so it's ready to be infused. The Ardent website is filled with excellent how-to videos describing exactly how to do this in a few easy steps.
Once your stuff is all decarboxylated, it's time to infuse! There are a couple of options here.
Infusers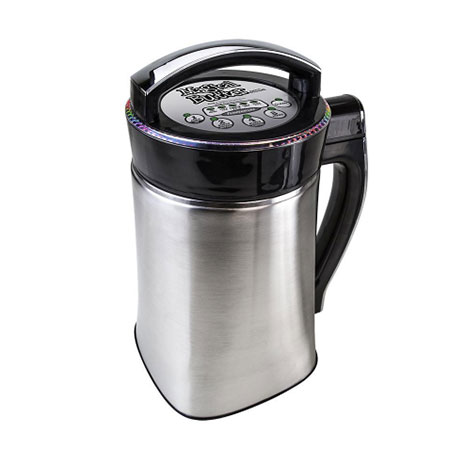 The Magical Butter Machine is an easy way to extract the active components of your bud and infuse them directly into your own homemade weed butter. Once you have your butter, you'll be on your way to turning your favorite bud into your favorite batch of brownies (or perhaps a romantic chocolate brownie cake!).
Ardent Cannabis: Infusion Kits
Ardent sells their own simple and cheap infusion kits, the most popular being the caramel infusion kit. Imagine: Dipping some fresh green apples and strawberries into THC-infused caramel sauce. Divine.
If you'd like it all done at once, why not go for the LEVO 2 Oil Infuser? This device automatically does the decarboxylating for you, meaning you can just pop in the product, and control the whole cycle remotely from the LEVO app on your phone.
A Gift That Just Keeps Greening
So you've given some chocolates, made a lovely meal – next up, it's time to surprise them with a romantic gift.
Although Hallmark may have jumped on the 420 celebratory bandwagon – you won't be finding any weed-themed romantic cards in the drug store anytime soon. You may be better off looking on Etsy for that.
Jewelry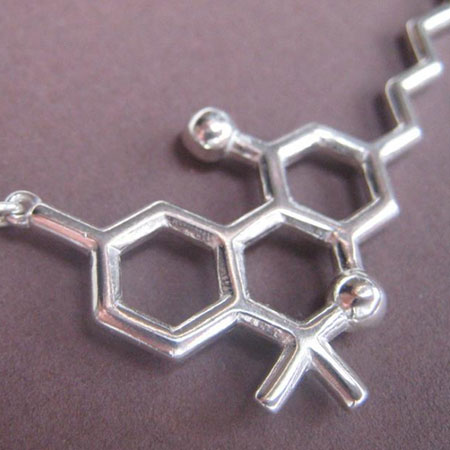 Check out this Etsy store from Molecular Muse for this handmade, sterling silver THC molecule inspired necklace, which will surely make your weed lovin' lover gaze at you with awe. And what's better, the jeweler donates a percentage of their profits to environment and science education non-profits.
Equipment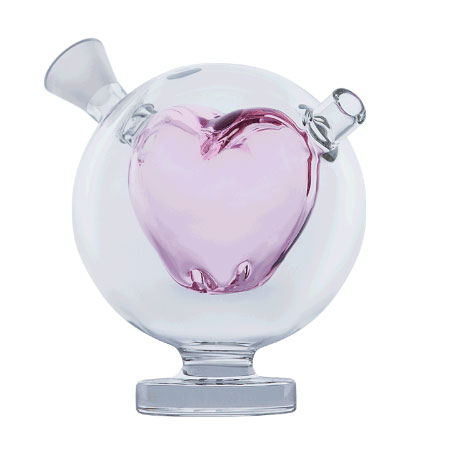 This beautiful, limited-edition bubbler from MJ arsenal was dropped just in time for Valentine's Day. Made with carved pink heart right in the middle, this lightweight, palm-sized bubbler is sure to please any romantic soul.
Hamilton Cannagar Shells: Rose Petal Pre-Roll
Made with real organic Rose petals and a corn husk filter, this beautiful pre-roll has the taste of red-raspberries, and holds up to 2 grams of cannabis – the perfect blunt size. The petals also contain 2-6 percent of terpenes, which the website claims is just enough to compliment the cannabis.
If your partner is newer to the cannabis scene, or is smoking their bowls out of a funky old glass pipe they've had since college, why not give them the gift of a fresh start?
The starter kit from Tetra comes with a green or pink pipe, smoked-glass ashtray and a handmade polished box.
Memories That (May Not) Last A Lifetime
Once the plates are cleaned and gifts exchanged, it's time to make memories. Consider one of the following activities to enjoy as the effects of your infused meal begin to take hold.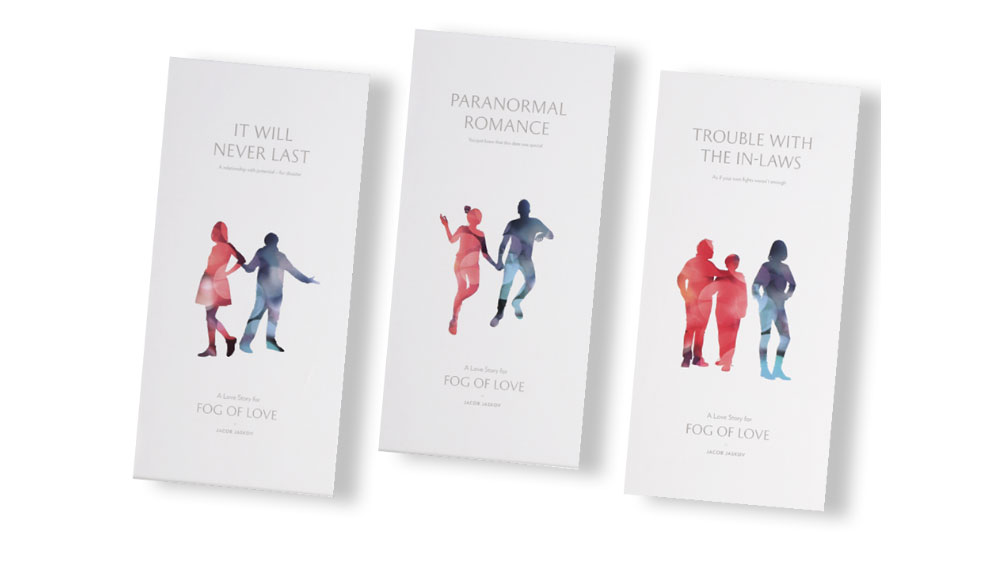 Playing a board game
If you and your partner enjoy spending time playing board games with friends, it's also extremely fun to do as a couple.
Of course, not all board games are created equal, especially when it comes to ones you can play while high, and so for this we'd recommend Fog Of Love, a two player game that deems itself "a romantic comedy as a board game" – where players act out scenes in order to role-play through a love story.
Watching a Movie
You may also want to avoid the crowds and snuggle in for a movie night. This Reddit threat gives some prime recommendations for "stoner romance movies", including classics such as The Wackness, Dazed and Confused, Our Idiot Brother, and American Ultra.
Do a Yoga Session
Ganja yoga, which is a practice pioneered by Dee Dussault who wrote the best-selling book of the same name in 2017, is a type of yoga class that incorporates mindful cannabis consumption into the practice.
There are certified teachers popping up all across North America, so take a look at the directory and see if you can get a class booked in your city, or get the book and try out the practice at home.
The Naughty List
There's no question about it – cannabis and sex are a mix made in heaven dating back several hundreds of years. It was used by women in 700AD as part of tantric sex and yoga practices.
And the market clearly shows this to be true. The Headset study showed that 2018 Valentine's Day sales saw infused products, such as bath salts, went up 189%, while massage oils and lubricants went up 88%.
A study based on the annual National Survey of Family Growth shows that cannabis users have 20% more sex than non-cannabis users – and it's clear why. The endocannabinoid system is involved with the female sexual function, leading to their heightened sexual arousal.
According to Psychology Today, 67% of their readers use cannabis to enhance their sexual experience.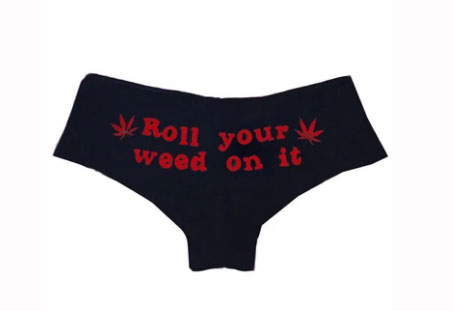 Seductive Wear
One neat idea to get your partner in the mood is to buy some seductive wear. If your partner is more casual than most and puts comfort before sexy lace, check out Dank Master's selection of equal parts colorful and cozy cannabis-inspired undies.
This 420 inspired line of sensual clothing has a variety of booty shorts, brawletts, net chemises and teddies that will set the stage for an evening of enhanced pleasure.
Bath Time
A romantic, candlelit dinner can easily be followed up by a romantic, candlelit bath. Share in a tantalizing scrub together with a Kush Queen Bath Bomb, which will help reduce anxiety, stress, and is great to follow up with a sensual massage.
Sexual Lubricants
This weed lubricant is a 100% latex safe, condom safe, water soluble cannabis lubricant. A few pumps of this can be applied to any sort of sensual area, and within 5-20 minutes, you'll experience increased sensitivity.
Wait longer than that, and you or your partner will be experiencing those wicked cannabis- induced climaxes.
Apothecanna Sexy Time Personal Intimacy Oil
This exotic blend of jasmine, coconut, and argan oils is equally stimulating – but unfortunately not usable with latex. However, it doesn't leave a greasy residue and will soften the skin in the process of use.
Regardless of the direction you take with your cannabis-infused Valentine's Day, just make sure you play it safe, and don't forget to have some fun. Afterall, "anyone can be passionate but it takes real lovers to be silly."