When Mike Reynolds took a leap into the cannabis industry, he never looked back. He says it felt like he didn't have a choice.
In 2013, Reynolds was finishing up his first decade as a special-ed math teacher in Ceres, California.
"I spent a lot of my time working with learning disabled students. I also coached track and field, basketball, and ran a fishing club for high school students — pretty much anything you can think of," said Reynolds.
"We're probably one of the more conservative families. We're involved in the church community and we're both teachers."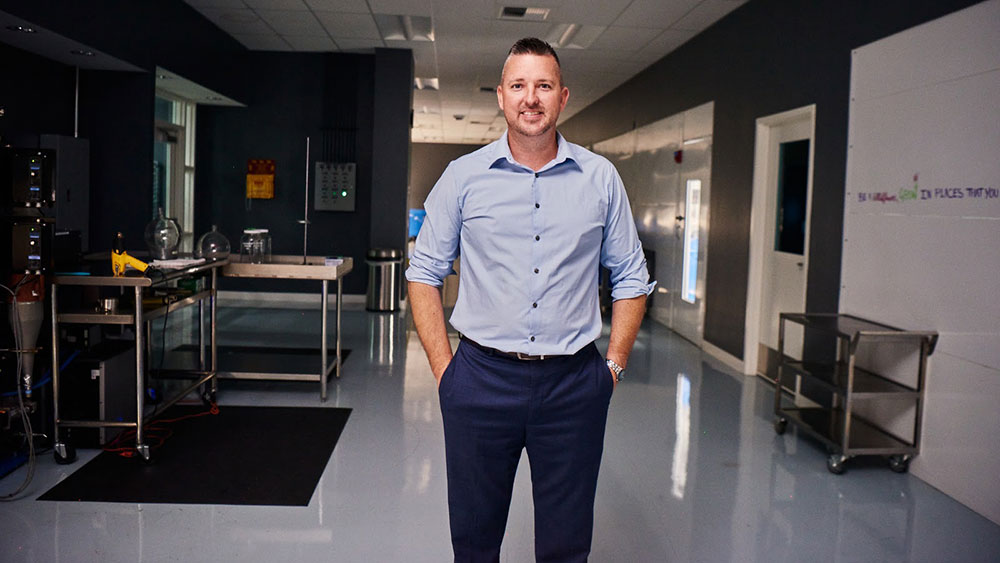 Around this time his family was facing an ordeal that would change their lives forever. Their four month old son, Kase, was suffering from seizures related to epilepsy, a neurocognitive disorder called chromosome 5q14.3 deletion syndrome.
This rare genetic condition inflicted his son with 1,000 seizures a day, despite being on three different drugs. It was difficult for Reynolds to sit by and watch Kase suffer from the numerous side effects of those treatments, which he said outweighed the benefits they conferred.
During this period, Mike and his wife saw a segment on CNN in which Dr. Sanjay Gupta discussed his changing stance on cannabis.
He brought up the case of Charlotte Figi, a young child who also suffered from seizures soon after birth. Apparently, using medical marijuana had calmed her brain, limiting her seizures from 300 a week to two to three per month.
"I kind of joked with my wife, saying, 'look, we're going to be one of those medical marjiana families!'", said Reynolds. "Sure enough, we started doing our research."
They quickly came around to the idea of using CBD to treat their son.
"It was at that point of: what do we have to lose? What we're doing now isn't working, so we were willing to take that risk. It was really out of necessity."
The next step was finding a doctor who was willing to give a cannabis card to a child under the age of one.
They asked their doctor and their neurologist, but were rejected by both. When they finally found someone willing to prescribe CBD, the improvements for Kase were incremental.
"We just stuck with it and started to see small improvements," said Reynolds. "The further we got away from pharmaceuticals and towards CBD, the more we saw continued success."
The changes didn't happen overnight, but Reynolds gradually saw Kase's average daily seizures drop to five or 10, leading to weeks a time where his son was sleeping regularly. More importantly, Kase began to smile more.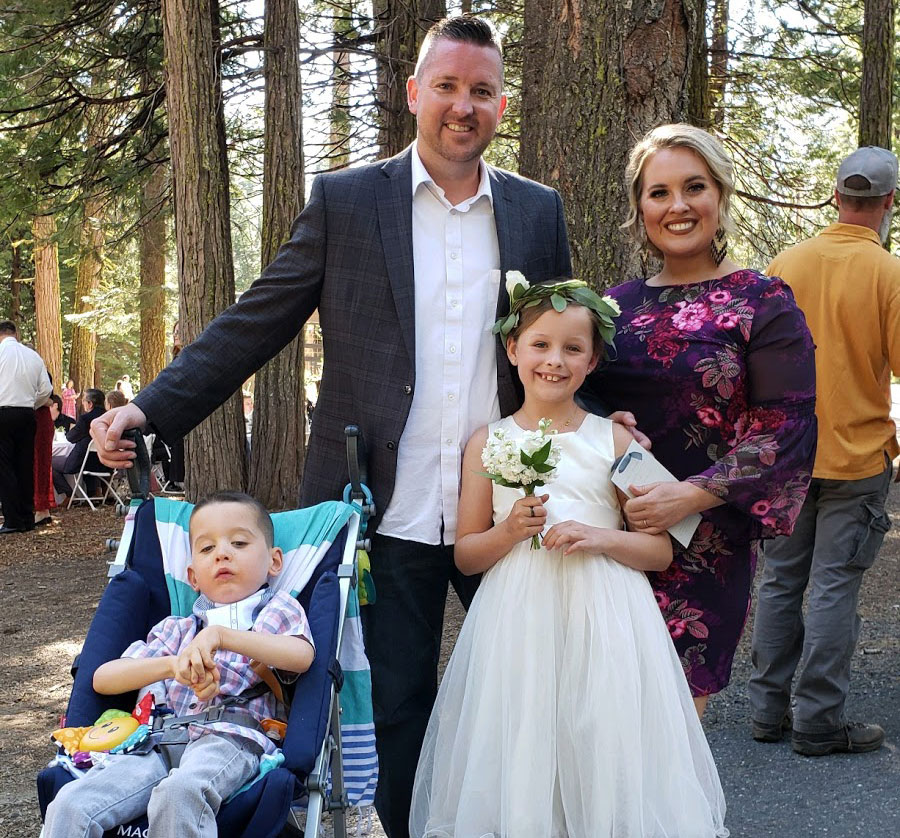 Cannabis for epileptic seizures
Because almost a third of patients with epilepsy suffer from a treatment-resistant form of the disease, cannabis treatments are garnering interest both from patients and researchers.
"For the first time, there is now class 1 evidence that adjunctive use of CBD improves seizure control in patients with specific epilepsy syndromes," concludes a 2017 study from the Journal of Epilepsy Research on the use of cannabinoids in the treatment of the disorder.
This work is part of a growing body of research investigating the effectiveness of treating epileptic seizures using CBD, particularly with the drug Epidiolex.
A 2017 New England Journal of Medicine study looked at the effectiveness of treating epileptic symptoms in people with Dravet syndrome, a rare and catastrophic form of epilepsy.
Dravet syndrome often appears before the child's first birthday with febrile seizures. As the syndrome advances, myoclonic seizures, characterized by brief, uncontrolled muscle spasms, can often begin to take place.
Results of the study showed 43 per cent of those who used cannabidiol had at least a 50 per cent reduction in frequency of seizures.
Another study published in the New England Journal of Medicine in 2018 looked at the effectiveness of CBD in treating Lennox-Gastaut syndrome, which often starts between the ages of three and five.
Sufferers experience frequent seizures leading to the sudden stiffening of the muscles throughout the body. Results showed the frequency of seizures dropping by more than 40 per cent during the treatment period by those using 20 mg of CBD.
However, studies showed some negative side effects as well, such as: diarrhea, vomiting, fatigue, fever and abnormal liver function.
For the 8,000 children in the UK that have either Lennox-Gastaut syndrome or Dravet syndrome, the use of Epidiolex was given a green light by the National Institute for Health and Care Excellence (NICE), England's drugs advisory body, in 2019.
The decision took place at about the same time the European commission allowed 50,000 children across the rest of Europe living with the disease to have access to cannabinoid-based treatments.
This comes one year after the drug was approved by the U.S. Food and Drug Administration in 2018, giving the 36,000 people across the country suffering from these two syndromes an opportunity for relief.
Prior to this period of federal approval and legalization, Reynolds was left to his own devices to develop a tincture he could ensure was effective and, more importantly, safe for his child.
In 2015, he got news from his friend that the farm producing their medicine got raided. His friend was Jason David, founder of Jayden's Juice, a company that manufactures a CBD tincture used in treating seizures, and Jayden's Journey, a dispensary based in California.
The companies were named after David's son, Jayden, who was diagnosed with Dravet Syndrome.
" All of a sudden, our lifeline for medicine was gone," said Reynolds. "I was like, 'okay, I'm going to do what I have to do. "
Breaking dads: Kase Manufacturing and Jayden's Journey
Luckily, Reynolds has a degree in business management. So he quit his job as a teacher and began building up the infrastructure to create Kase Manufacturing, a cannabis extraction, manufacturing, cultivation, and distribution facility.
At the time, the cannabis industry in California was run under Proposition 215, or the Compassionate Use Act of 1966.
This law allowed the use of medical cannabis without needing the same safety and efficacy testing from the Food and Drug Administration required of other medical products.
The jump from education to cannabis was a big one.
"It was an adjustment. I typically busted kids for having pot at school and abusing cannabis," he said. "I was so used to having a rigid structure, and then I got into cannabis. You didn't even keep records because you didn't want them if the feds came after you."
"The actual transportation and making of the CBD tincture was 100% illegal," said Reynolds.
"There was no framework for any kind of extraction. You're mixing a Schedule I drug with a solvent: a class one felony. It put us in the same category as meth or cocaine."
In spite of the risks, Reynolds didn't have any second thoughts. "At the end of the day, I knew I was doing the right thing, because it was for my kid."
When asked about how his community responded to his sudden career shift into cannabis, he said that reactions were positive.
His school told him he will have a job if he ever wanted to return. "I don't know how many schools would say that considering what field I'm in," he said.
"From a family perspective, my parents and in-laws, they saw the benefits," he said.
It was hard for those around him not to be supportive of his decisions when they saw what he'd gone through with Kase.
"We didn't have to face stigma because we didn't represent a stereotypical cannabis [using] family," said Reynolds, who himself has never used recreational cannabis.
"I don't smoke. As far as any THC products, I don't mess with any of it. I just never felt the need to," he said. "I don't drink alcohol either, I'm just pretty conservative in a lot of ways."
Despite this, Reynolds said that he's developed a strong appreciation for the cannabis community and culture that he once starkly opposed.
"I took a really hard look at all the times I judged people in high school and college for how much they smoked, thinking they weren't doing anything," he said, now realizing how important their fight was in shaping what his life is like today.
"I'm grateful for people I thought were just stoners. They opened up the door and made it possible for families all over the world to have cannabis as an option for multiple treatments."
His dream became further realized when their home state of California passed the Adult Use of Marijuana Act (Proposition 64) in 2016, which approved the sale of recreational cannabis.
Once Reynolds knew the state was on their side, he leased a building to create what is now Kase Manufacturing. Upon their official opening in the Ceres community of California, they received immediate support from the city council, fire and police departments, and the Mayor's office.
Fellowship for the disabled community
"We used to be the only dispensary in the U.S. that actually had a kids' room. We used to have kids in our dispensary all the time," said Reynolds, who explained how building a family-friendly environment was central to the success of the Jayden's Journey dispensary.
"We see about 450 people a day. Many are families that fly in from every state in the U.S. and 40 different countries to pick up medicine from us."
Once Proposition 64 passed, minors under 18 were no longer allowed within dispensaries.
In response, Mike rented a room next door to continue to host family-friendly support groups.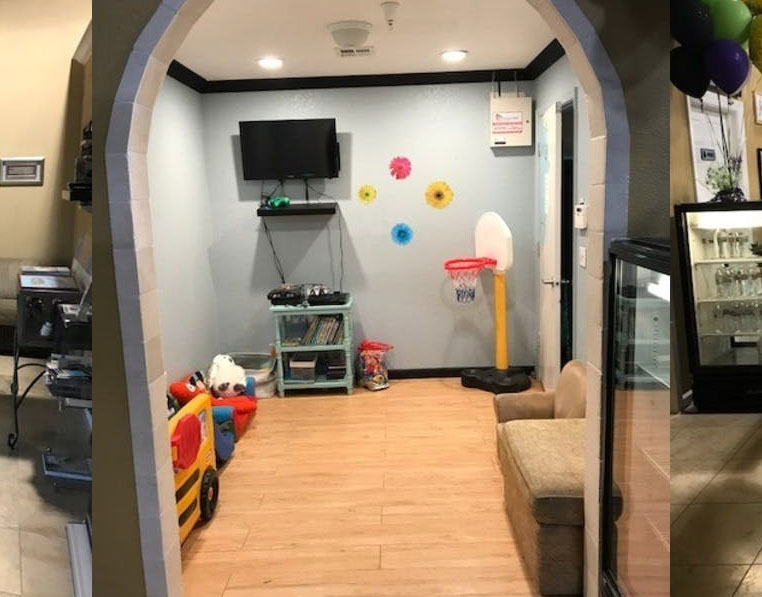 "We rented an empty suite and utilized it as a meeting place for mothers, veterans, whoever. We hosted parent support groups, along with epilepsy and autism information nights," he said.
"It's a pretty dark place when you're going through something catastrophic in your family with health and there are no options."
The events they host are unique in the cannabis space, known for consumption parties and smoke-out nights.
According to Reynolds, they don't try to sell products or give any big presentations, "but it is centred around parents asking questions about what they should and should not do, and what has worked for other families."
"It's really just a learning time and a chance for people to have that fellowship that doesn't exist in the disabled community."
Along with building a supportive community for affected families, Reynolds also said these groups are a great way for them to learn about how treatments are working.
Although much of their information is anecdotal, they typically discuss things in more specific terms. Reynolds is clear that he's not conducting any serious scientific research, but their approach is inspired by the medical community.
"It's never been about giving them a brownie if they can't sleep," he said. "We've had more of the approach of asking how many milligrams are you actually taking, what time of day, how it's affecting you, how is it working with the other medicines you take, what delivery channels you're utilizing."
The level of detail he uses in collecting information for this data comes back to his main purpose for starting Kase Manufacturing: finding the best way to treat his son.
"I never wanted it to be about me or anything about that. It's always been more about Kase," he said, "and I think anybody would do anything to make sure their kid is in a better spot."