The Puffco Pro 2 Vaporizer is a significant upgrade of the original Puffco Pro, and it includes some of the industry's latest cutting-edge concepts wrapped in a user-friendly device.
In addition, it comes with a slightly better design than its predecessor.
With all that in mind, we need to ask ourselves one simple question – is the Puffco Pro 2 vaporizer the right choice if you're just beginning to vape? And is it a worthwhile purchase?
By the end of this review, you'll know enough of the ins and outs of this product to answer that question on a personal level.
Without further ado, let's get started!
Company overview
Puffco may not have a long tradition (yet), but they are already a household name in the industry. The company was founded in 2013 by a cannabis enthusiast named, Roger Volodarsky.
From the very beginning, he had a vision and wasn't satisfied with what the cannabis scene had to offer. At the same time, he wanted to step up and make his vision a reality. Despite having had a tough road ahead, he eventually managed to create a highly recognizable brand.
Today, all Puffco products, including the newest Puffco Plus V2, have three things in common – outstanding quality, exceptional flavor, and a truly user-friendly design. To this day, the company continues to strive to deliver superb performance and a great customer experience.
Based on other people's experiences and the success they've achieved so far, their future certainly looks bright.
Technical specifications
Materials type: Concentrates
Oven material: Ceramic
Heating style: Conduction
Heat-up time: 10 seconds
Battery type: Lithium-Ion
Battery capacity: 430 mAh
Voltage: 110 V
Temperature control: Manual
Charger: USB
Charging time: One hour
Width: 0.47" (1.2 cm)
Height: (12.5 cm)
Price: Get it for $79.99 at Bloomgroove
Unboxing Puffco Pro 2 vaporizer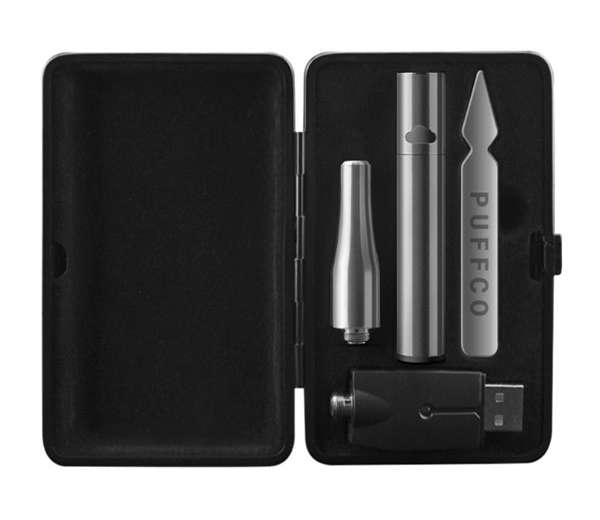 Puffco Pro 2 vaporizer comes with all the accessories that you'll ever need to get the pen up and running.
Here's what you will get upon unboxing this vaporizer:
One Flat Dab Tool
One 1400 mAh Battery
A Mouthpiece
A Charger
One Single Coil Ceramic Rod Atomizer
One Travel Case
The Puffco Pro 2 Vaporizer itself.
You won't need to purchase any standalone accessories to make your vaporizer work as intended. Instead of that, you just need to unbox everything, and you're ready to vape your concentrates in no time.
Design and features
The overall design of the Puffco Pro 2 vaporizer is one of the biggest selling points of this product. The vape pen is sleek, stylish, and pocket-friendly. The build is very durable and it comes with an elegant, high-quality stainless steel finish.
The Puffco Pro 2 vaporizer consists of three different parts – the chamber, mouthpiece, and power supply.
The chamber itself is quite big and is made from ceramic. As a result, you get an outstanding coil that can produce some truly exceptional clouds.
The mouthpiece comes with a functional splash guard that can eliminate any potential splashing of your concentrates. Not only that, but it can also prevent other unwanted particles from getting into the heating chamber, which occurs more often than you think and it often happens while the vape pen is in your pocket. Luckily, with this vaporizer, you won't have to worry about this issue at all.
When it comes to the power supply, you can rest assured that you're getting the best bang for your buck. The battery lasts over long periods, and once it's fully charged, you can use it for up for 1-2 days.
The charging itself doesn't take more than an hour, and once the process is finished, the unit can last up to three days on average. Because the Puffco Pro 2 vaporizer uses a USB charger, the whole charging process is straightforward and simple.
Temperature control
The Puffco Pro 2 Vaporizer comes with manual temperature control. Essentially, you have three different modes with this device – you can set the temperature low, medium, or high.
Although some customers may prefer having more options at their disposal, the truth is, these three modes are varied enough. For the price of the Puffco Pro 2, you have to admit that the tradeoff is pretty good.
As you might expect, the vaporizer also has a LED indicator that indicates which temperature mode is active. If the temperature is low, you'll see a green light, if it's medium, the light will be blue, and lastly, if it's on high, the indicator will turn white.
The temperature levels available are 580°F, 650°F, and 720°F respectively. I would say this range is decent for most buyers, especially when you consider the price of this product.
Portability
The portability of this vaporizer is beyond outstanding. It's so good, in fact, that I would call it the second biggest selling point of the product overall. The Puffco Pro 2 vaporizer is extremely lightweight and it slips into any pocket quite easily. On top of that, the pen is also very scratch-resistant and you barely notice any defects even after you use it for a while.
If you want to carry the pen with you while traveling, you can do that as well. The box includes a high-quality travel case that will ensure that your vaporizer is properly secured. In many cases, buyers need to get standalone solutions to store their vaporizers because the default ones have subpar quality if they include one at all, which they often don't. Luckily, you won't have to worry about that here.
Sesh mode
One of the biggest highlights of Puffco Pro 2 Vaporizer is the so-called Sesh mode. This feature will give you 12 seconds of pure, continuous vapor which is a great option if you're having a vaping session with your friends and colleagues. That way, you can pass the vaporizer from one person to another and the heating will not be interrupted. A very handy addition, for sure.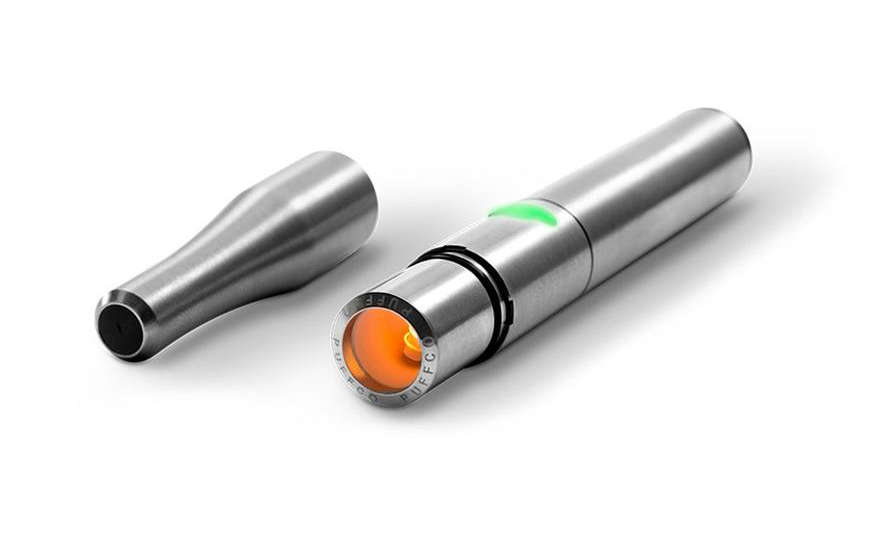 Vapor quality
What about vapor quality? How does Puffco Pro 2 vaporizer perform in that regard? Thanks to a huge ceramic chamber and truly exceptional coil, this vaporizer can produce some very potent clouds.
The flavor itself is magnificent and unique, but the best thing is – it doesn't get worse with time, which is great news for anyone who enjoys long, high-quality vaping sessions.
Ease of use
Puffco Pro 2 vaporizer has no learning curve whatsoever and it's very easy to use.
Technically, you can do everything you want by pushing a single button. To turn on the device, all you need to do is press the button five times repeatedly. After that, you need to load your concentrates, choose the optimal temperature mode (by holding the same button again), and you're now ready to vape!
If you want to vape in Sesh mode, all you need to do is press the button and you'll get those 12 seconds of uninterrupted vapor.
Whenever you are done vaping, you need to press the button five times again.
Cleaning and maintenance
Luckily, you won't need to spend a lot of time cleaning the Puffco Pro 2 vaporizer. In most cases, isopropyl alcohol is all you really need to clean the unit properly. However, if some residue is hard to remove, you can burn it off by using the device's Sesh mode.
Turning this mode on and off for a couple of times will provide enough heat to remove any excess residue from your vape pen. Just make sure that you're using the highest temperature setting and you shouldn't face any issues along the way.
Additional accessories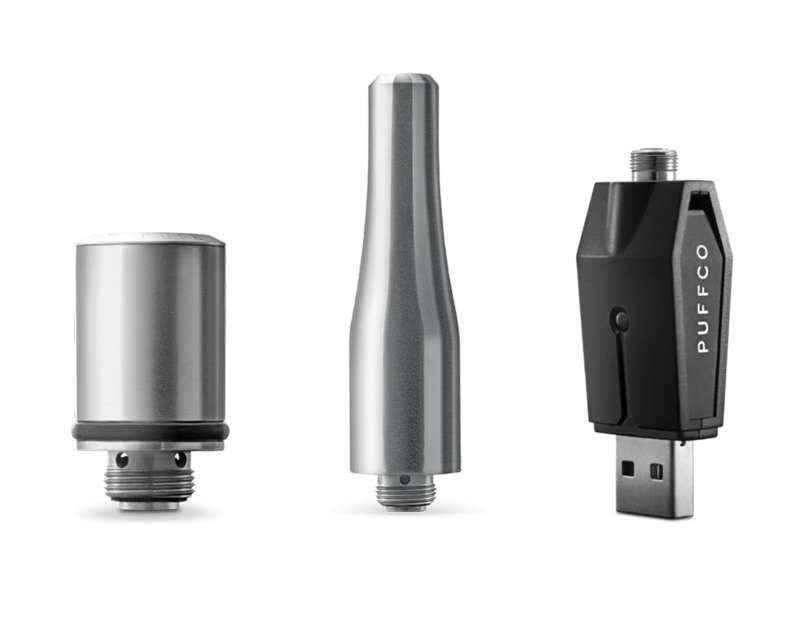 Puffco Pro 2 vaporizer comes pre-packed with everything that you need to make the product functional in the first place. However, there is no option to extend the default functionality of the product, so you will have to stick with the existing options.
Who should buy Puffco Pro 2 vaporizer?
Whoever wants a highly functional solution for an affordable price should seriously consider getting the Puffco Pro 2 vaporizer. This vape pen is easy to use, straight-forward, produces outstanding clouds, and it doesn't require a lot of maintenance. If simplicity is something that you value, this is the product for you.
Who shouldn't buy Puffco Pro 2 vaporizer?
If you want a true high-end solution, you should look for a different product. Some customers prefer to have more control of their temperature levels as well as the option to improve their vaporizer with additional accessories. Not to mention that many buyers want to have more flexibility. If that's the case with you as well, I think this may not be a worthwhile purchase.
Pros
The product has an outstanding price-performance ratio.
Straight forward and very easy to use.
The vaporizer is easy to clean as well.
The portability is superb.
The battery life is perfect for this price range.
Cons
Although the cleaning is fairly simple, you'll need to do it frequently.
The vaporizer has only three temperature modes, which can be a deal-breaker for some people.
Sesh mode is highly useful, but the concept might be confusing for inexperienced customers.
No room for additional accessories.
In conclusion
All in all, Puffco Pro 2 vaporizer is a product that certainly deserves the attention of every cannabis enthusiast. Moreover, it's a vape pen that doesn't cost a lot, but provides enormous value.
If you're a first-time vaper or just looking for an affordable one, you should certainly have this baby in mind.