2019 was a monumental year for the sprightly cannabis plant.
Canada saw its first full year of legalization, and other places began to follow in its footsteps. Sure, there were some pain points, but that's to be expected with any industry transitioning away from the black market.
But here at Greencamp we're all about the future, and 2020 presents some exciting possibilities for the cannabis industry as it evolves and narrows in on what consumers want.
So without further ado, here are the trends we believe will dominate 2020.
Personalization
As most cannabis users can attest, experiences can vary drastically when it comes to the drug.
For some, one strain might be the perfect sleep remedy, while to others it might be a one-way ticket to anxiety-ville.
This difference in experiences makes sense considering how complex cannabis is. There are hundreds of different strains being cultivated, and the plant itself has over 100 different cannabinoids — chemicals, such as CBD or THC, that interact with our body's endocannabinoid system (ECS) to create pot's effects.
Studies have also shown that each individual may react differently to cannabis, possibly due to personality characteristics or certain genes.
These factors play a big role in why we think cannabis personalization will be trending in 2020 and beyond.
Companies are already realizing pot's variability and are offering services that they claim will help consumers get the best high fit for them.
One company is Strain Genie, which claims that genetic variations in DNA are connected to certain cannabinoids and terpenes' effects.
For example, they may find you have a higher risk of Alzheimer's disease, so will recommend weed strains high in α-pinene, a terpene they claim has been shown to increase memory.
Besides DNA testing, which may be a little too personal for some (we don't blame you), other methods of personalization are popping up.
Releaf is one app that allows users to journal different strains' highs, and will eventually crowdsource that data to provide recommendations of what strain could be best for you.
Don't be surprised if you see more companies selling you personalized consumption in 2020.
Consumption Lounges
First, there were dispensaries. Then came the consumption lounges.
While the going has been slow for consumption lounges in 2019 due to laws restricting them, a growing number of places are beginning to open up to the idea.
Illinois approved its first lounge in January, which will be located outside of Chicago, and Nevada got its first lounge late last year.
Approaches to the concept are varied, though.
San Francisco's Barbary Coast Collective, for example, offers a classy-looking environment, complete with dark leather seats, for visitors to buy their product and enjoy on-site with rented equipment. They even have a dab bar complete with all-quartz dab rigs.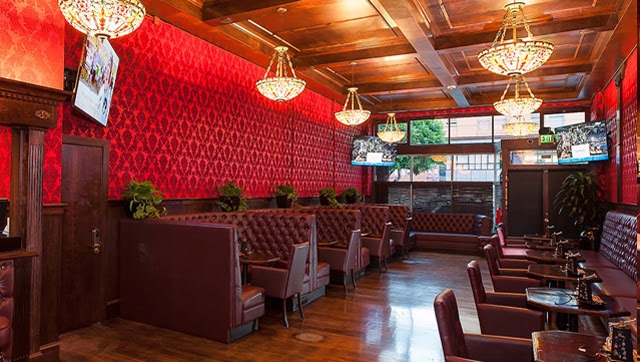 Other sites are getting more culinary with their experiences.
Los Angeles' Lowell Cafe opened in December 2019 and claims to be America's first cannabis cafe. They combine cannabis with a menu tailored to pair well with the bud.
Meanwhile, Toronto's first consumption lounge, byMinistry, opened in early 2020 with an exclusive "enlightened dining club" that saw high-end food infused cannabis, along with trippy projector displays and mood lighting.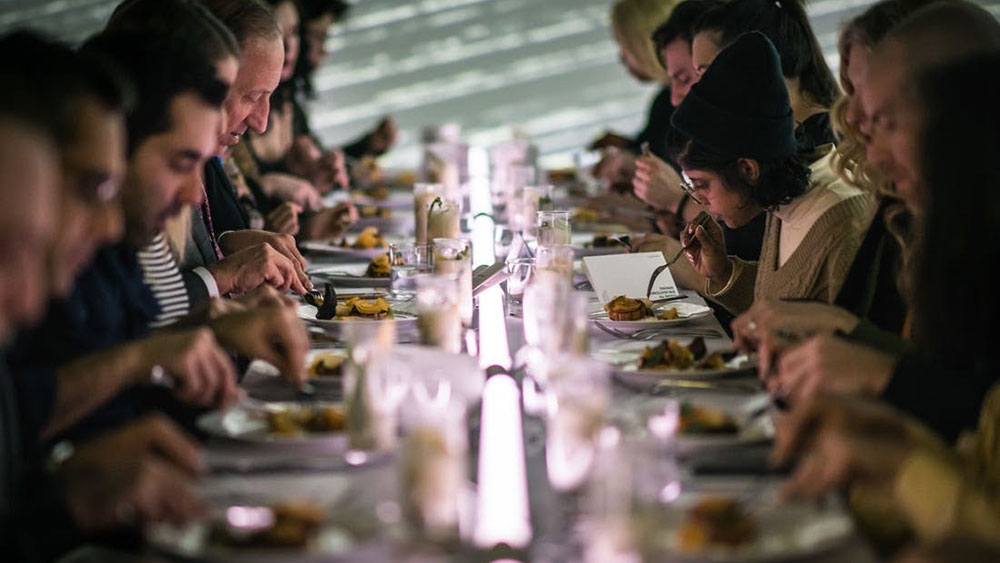 Whether it is a traditional lounge or more of a restaurant concept, we think demand for a public and social place to enjoy pot will only grow in 2020.
Concentrates Take Over
A slew of new pot products hit store shelves across Canada in early 2020.
Concentrates — oil infused with THC and/or CBD that come in pods and can be attached to vape pens — are already generating a lot of buzz.
They overtook sales of dry flower in California in 2018 with 37% of all pot sales compared to 32%, according to BDS Analytics.
BDS also predicts that concentrates will outpace growth in flower sales and hit $8 billion in sales by 2022.
It is easy to see their appeal, as they offer a lot of advantages over smoking cannabis.
Concentrate vape pens are small and easy to slip into your pocket, and unlike dry flower vaporizers, don't require time to heat up. You only have to take a pull and immediately get a hit of vapour, which is said to be less harsh on your lungs and also doesn't have as strong a smell as flower.
Concentrates offer a stronger hit, too, sometimes made up 92% of THC, the component of cannabis that produces its high.
Those looking to microdose can also find a perfect fit with concentrates high in CBD, such as Solei's Balance concentrate.
Concentrates' features combined make it a quick and easy way to consume cannabis that is even spawning new lifestyles — think #vapelife, or going into "stealth mode," where you can inconspicuously be high whenever you please.
We expect pot users to continue to get creative with concentrate vapes and for their popularity only to rise, especially considering the viral nature of social media.
Just remember Greencamp told you first. 😉
Legalization Picks Up Steam
Canada may have been the second country in the world to legalize cannabis nationally in 2018 after Uruguay, but it certainly won't be the last.
Already in 2019 in the U.S., weed was legalized in Illinois and decriminalized in New Mexico, North Dakota and Hawaii. We expect the momentum to carry into 2020.
As of January 16, 975 cannabis-related bills were moving through state legislatures and Congress for consideration this year, according to Marijuana Moment.
In all, at least 18 states are positioned to loosen their cannabis laws in 2020, according to Vox. While the drug may not become legal federally in the U.S. in 2020, there are some signs that say otherwise.
In November 2019, a bill that legalizes pot federally was approved by the House Judiciary Committee, but still needs approval by the full House and the Republican-controlled Senate, where Majority Leader Mitch McConnell has taken a position against cannabis legalization.
A number of Democrat presidential candidates (except Joe Biden) have also voiced their support for pot legalization, which could fast track the process if one of them is voted president in November 2020.
Cannabis legalization is picking up steam in other parts of the world, too.
New Zealand has announced that it will hold a referendum on cannabis legalization as part of its 2020 general election, while Australia's capital city, Canberra, legalized possession in the fall of 2019.
In November 2019, Caribbean islands Trinidad and Tobago presented two cannabis bills to Parliament to decriminalize possession and legalize medical use.
Europe is taking a relatively tough stance towards cannabis, but some countries are starting to "bud"ge. France's President Emmanuel Macron has said he would like to change more laws related to cannabis after abolishing the mandatory sentence for minor cannabis crimes.
Even countries that have traditionally been firmly against drugs are warming up to its economic potential.
Thailand is moving forward with its plan to allow residents to grow cannabis as a way to supply its medical market, which was made legal in December 2018.
In the Philippines, which is extremely anti-drug, three bills are currently under review that would remove cannabis from its narcotics list and allow for medical use.
As more countries legalize the drug, it may only be a matter of time until we have a world-wide cannabis economy where the plant is traded between countries in the fight for lower prices.
Like the Greek philosopher Harclitus once said, "The only constant in life is change," and that certainly seems to apply to the cannabis industry.
BONUS: What We're Tired Of
The word 'elevate': We get it, cannabis makes you "high," and people want to "raise" the conversation around the plant, but we think it might be time to move on to a new catch-all word.
Cannabis as a cure-all: Weed certainly can have a lot of benefits for certain conditions, and we're super excited about new research that can prove further its medical uses, but we also expect some backlash to the notion of weed as a go-to for any situation or ailment.
Cannabis as a luxury item: Weed is getting a makeover as something those with *ahem* higher incomes can legitly take part in now that is legal in certain places, but with that can come a loss of authenticity. We wouldn't mind seeing weed advertisement be truer to its roots as something for everybody, not just the rich and powerful.